Sunday, August 7th
Cold morning in Reykjavik. Rainy day in Minneapolis.
Up at 5:20a!
6:00a Depart Airbnb in Reykjavik.
Return rental car to Enterprise Rental. Mazda CX-5 served us well!
Get checked in and drop off bags.
9:30a Depart DL261 to MSP.
4:30a Back to Central Time.
11:00a Land in MSP
11:49a Arrive back home!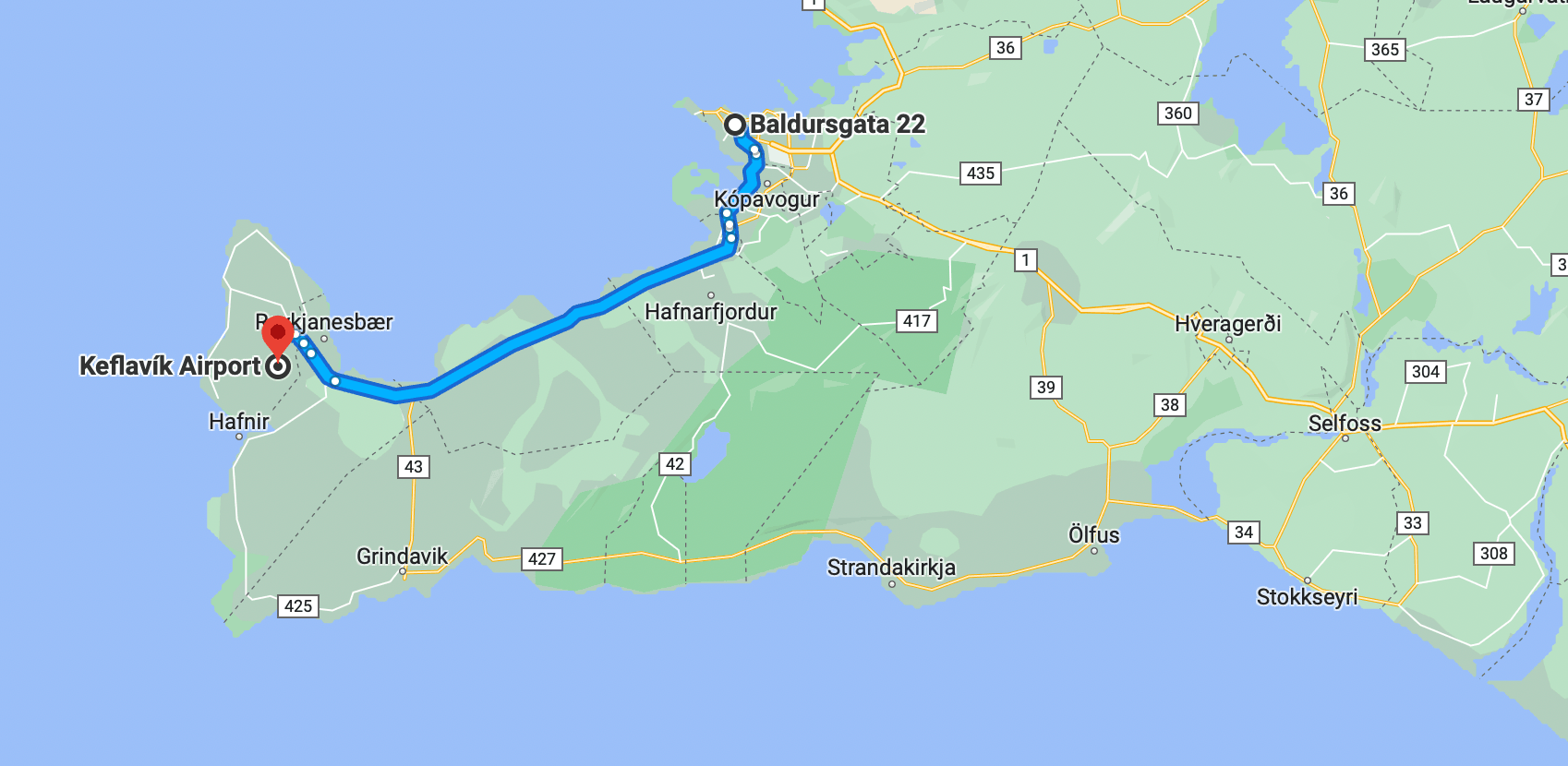 More at Iceland 2022: Ring Road collection.