Thursday, August 4th
Morning was very cold and windy, and improved throughout day.
Morning hot tub time.
Depart Blue View Cabin.
Explore Geysir in Haukadalur Valley.
Visit Þingvellir National Park (part 1 and part 2): Öxarárfoss, Langistígur, and Lögberg.
Dinner at Restaurant Mika. The Hot Chocolate (really, Drinking Chocolate) was amazing!
Return to Blue View Cabin for relaxing evening.
Second session in hot tub. Great!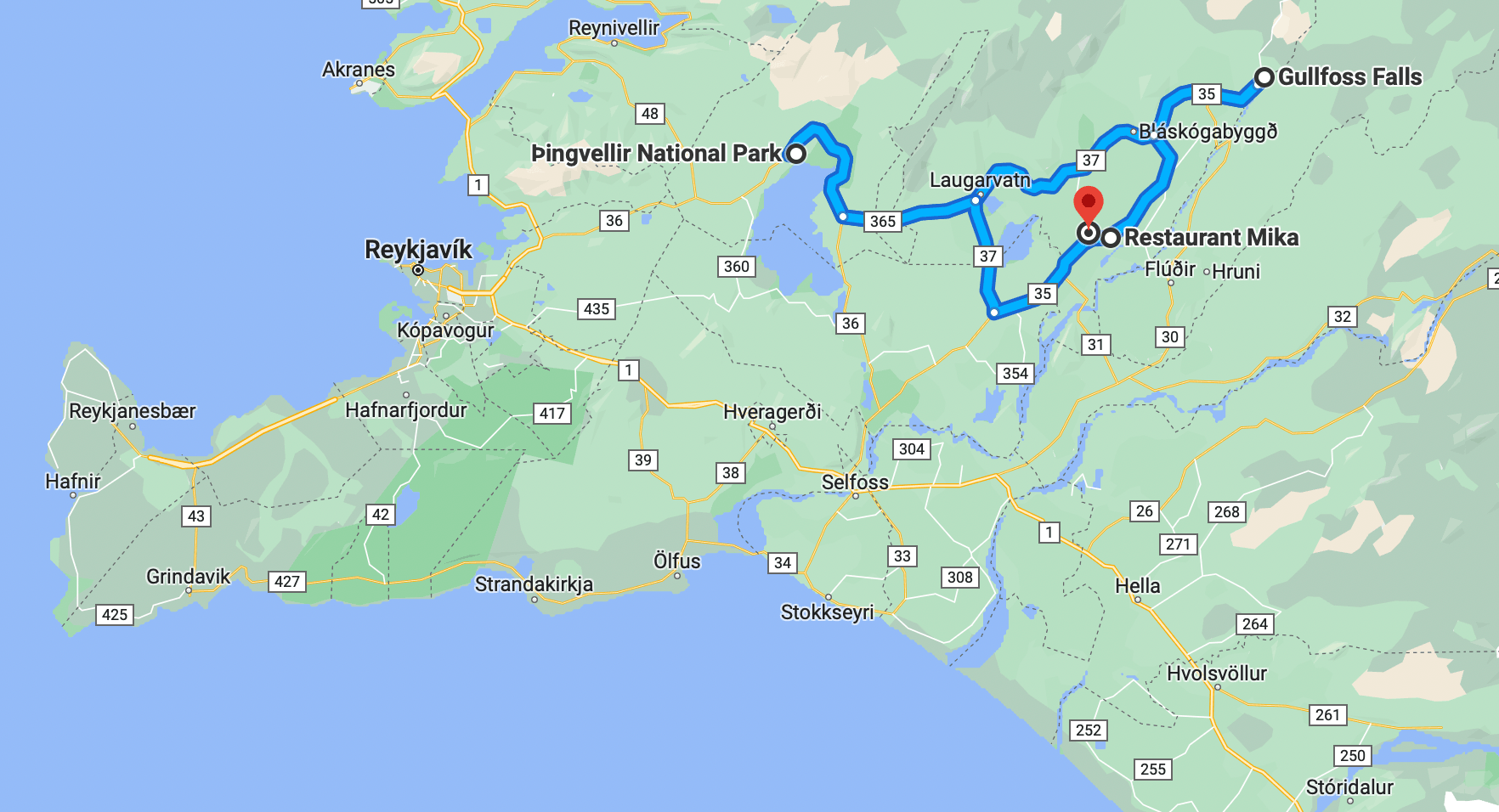 More at Iceland 2022: Ring Road collection.