Wednesday, August 3rd
Sunny & Windy
Checkout of The Garage. Final visit with the horses and dogs. We enjoyed our time here.
Take Herjólfur Ferry to Westman Islands.
Delicious breakfast pastries and coffee at Vigtun Bakhús.
Shoping at 66° North store.
Take hiking trail to museum Eldheimar Museum.
Explore Eldheimar Museum. Very engaging recounting of eruption in 1973 on the island.
Walk back to harbor.
Return to Vigtor Bakhús to get tomorrows breakfast
3p ATV tour pushed to 3:45
ATV Tour with Volcano ATV. Very fun time!
Some more shoping: Icewear, Póley, and Penninn.
Good dinner at Gott.
7:30p Ferry back to mainland.
Drive to Blue View Cabins to check-in.
Team Update: On Day 9 while descending the Vatnajökull Glacier I (Jamie) got tripped up a bit in my crampons. I placed my right foot down and caught the crampon on my left foot. I stumbled, and took a few big steps but didn't fall. Everything seemed okay at the time, but my right knee has been hurting me since. I've been hoping it would get better but so far it isn't. Due to my knee issues we have changed our plans for tomorrow. We were planning to go to Landmannalaugar and hike a bit. Since my knee isn't doing so well, we are going to instead do the Golden Circle tomorrow. Landmannalaugar will have to wait for another time. I'm sure my knee will be fine with some rest.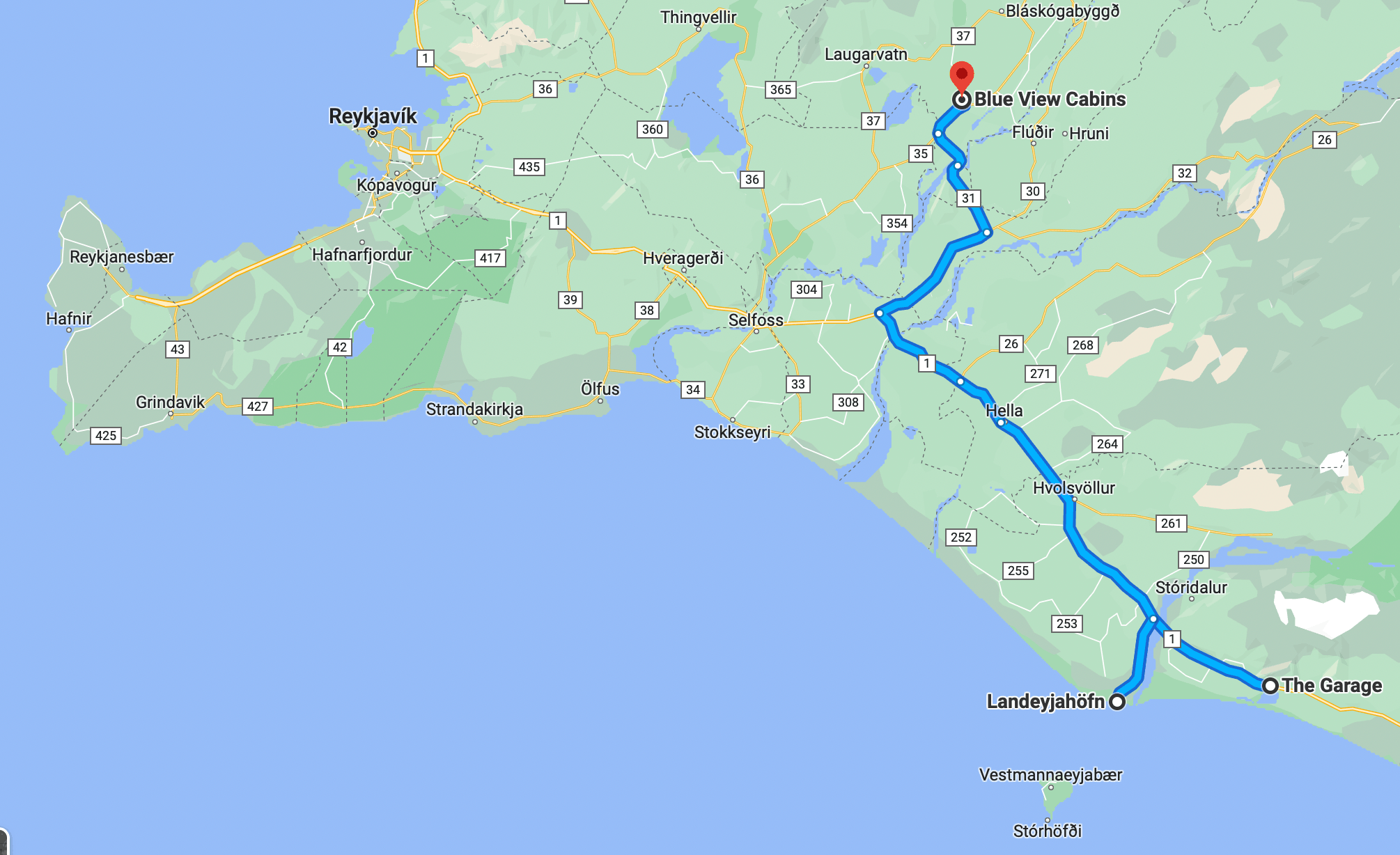 More at Iceland 2022: Ring Road collection.