Vermont Road Trip Log: Day 10, Monday
Weather: Nice, clear day. A bit hot in the afternoon with temps nearly 90 °F.
9:09a: Depart Treehouse.
9:22a: Enter New Hampshire!
9:45a: 1h 15m wait for table at Polly's Pancake Parlor. Switch up plans.
9:50a: Worst coffee ever at REDACTED. 😤
10:40a: Flume Gorge hike. Amazing! Wow! 🤩
12:00p: Return to Polly's Pancake Parlor after calling ahead this time!
12:30p: Seated at Polly's.
1:00p: Pancakes!
Check out downtown Littleton, NH and shopping.
Found ourselves a bit without a plan in the late afternoon. Mazie suggested we park along the River and Tyler and her could jump around the rocks. Tammy suggested I get a coffee so I get an iced coffee, sparkling water, and a bottle of water. Dehydrated! We had a nice hour or so with our feet in the water and the kids playing.
At the end of our tranquil River cool down time the kids were getting out and Mazie fell into a bit of water. Nothing huge, but it happened to have a pocket of baby leeches! When she stood up we though she had algae on her legs, but they were actually baby leeches and she justifiably FREAKED OUT! We spent the next bunch of time clearing centimeter long baby leeches off her legs and calming her down. Whew!
Delightful dinner at Schilling Beer Co.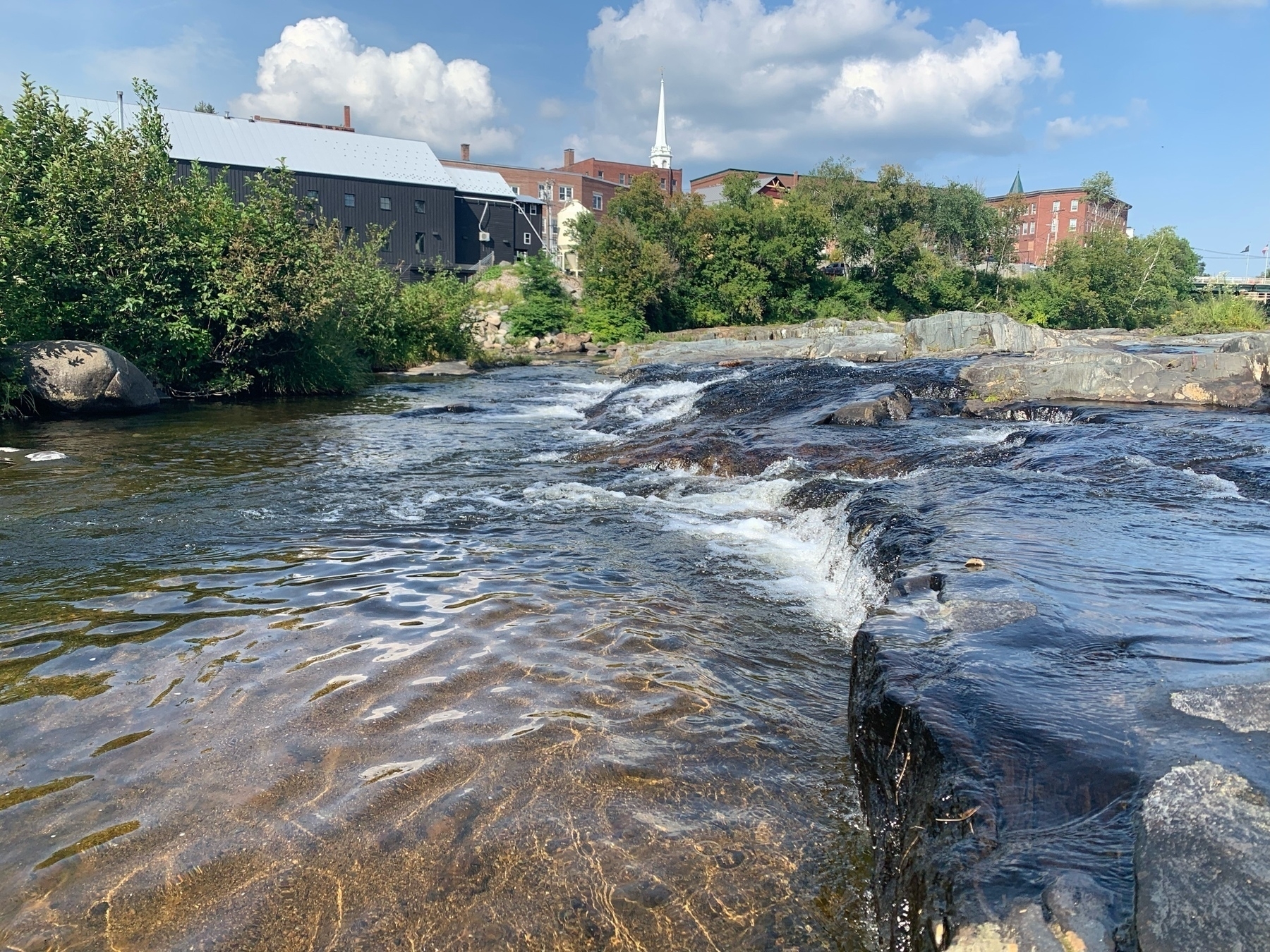 Jump to day 1, 2, 3, 4, 5, 6, 7, 8, 9, 10, 11, 12, 13, 14, 15, 16 of Vermont Road Trip.