Vermont Road Trip Log: Day 8, Saturday
We are dedicating this day to our friend Ellen. Ellen is from this area of Vermont and most of the activities today are great suggestions from her!
Weather: Nice morning. Hot and humid in afternoon. Rain showers during outdoor theater, got plenty wet. Rain into the evening.
7:30a: Depart the Schoolhouse.
9:35a: Breakfast at Skinny Pancakes
Shopping in Woodstock: Woody's Mercantile, Unicorn, Collective: The Art of Craft, Vermont Eclectic Company, Woodstock Gallery, Clover, Gillingham's General Store,
Quick visit to Marsh - Billings - Rockefeller National Historical Park.
Coffee stop at Abracadabra Coffee. Iced coffee, cans of cold press, and beans for home.
1:07p: Simon Pearce Gallery
1:49p: King Arthur Flour Company
2:30p: Depart for Glover, VT.
4:00p: Bread & Puppet Theatre
6:00p: Drive to Treehouse, defer check-in due to rain.
6:45p Dinner at Salt Bistro
8:35p: Back to Treehouse and unload in the rain, up two flights of stairs, in the dark.
9:40p: Treehouse doesn't have WiFi. Went to enable Mobile Hotspot on my iPhone and to my surprise my new AT&T plan doesn't support that. Spent 30-mins with customer support fixing that.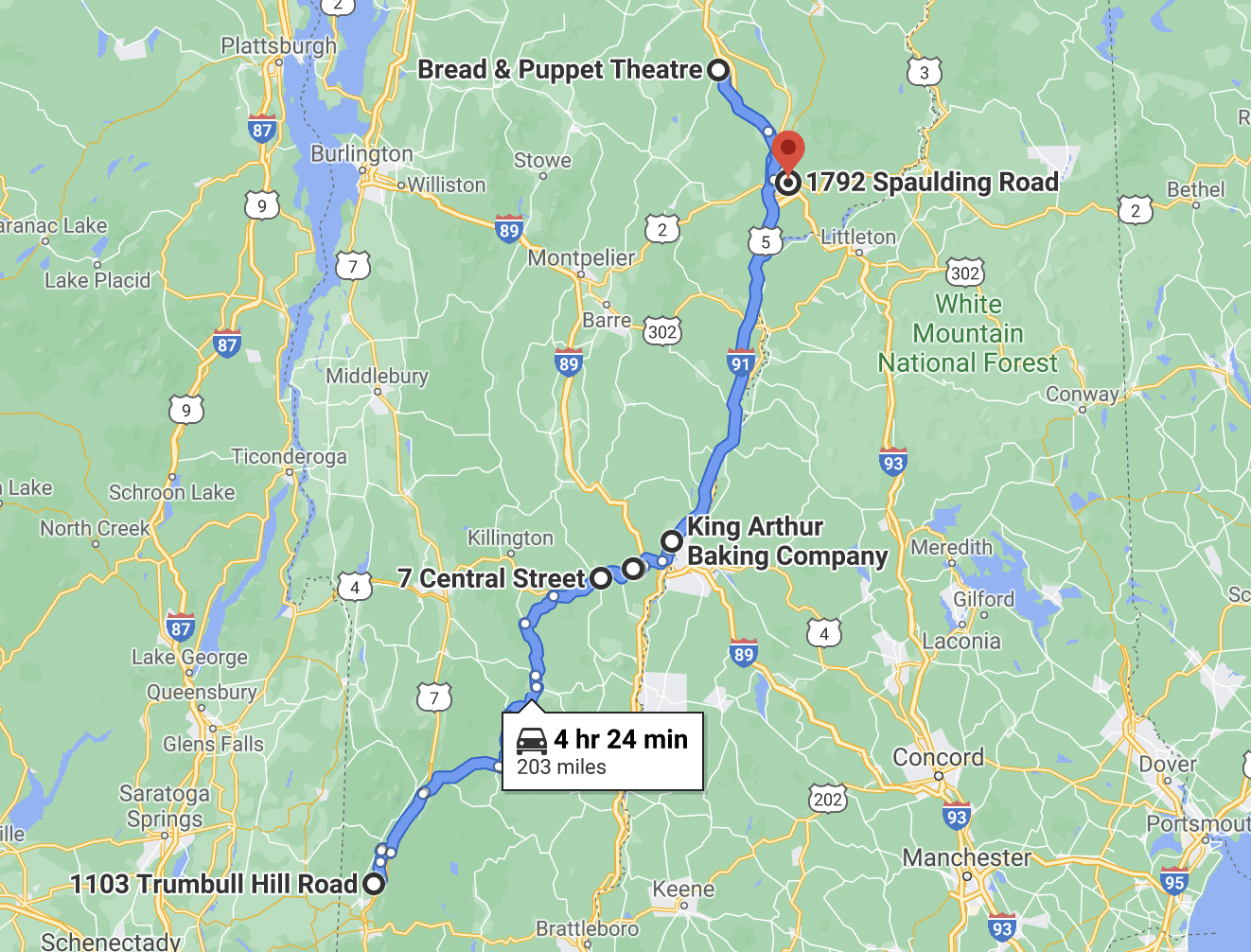 Jump to day 1, 2, 3, 4, 5, 6, 7, 8, 9, 10, 11, 12, 13, 14, 15, 16 of Vermont Road Trip.