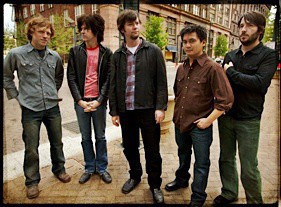 I've been seeing [Jay Farrar](http://www.jayfarrar.net/) play music for around 15 years now. It started with [Uncle Tupelo](http://uncletupelo.com/), continued with [Son Volt](http://www.sonvolt.net/) through his solo work and now with the 2nd version of Son Volt. In those 15 years, I've never seen him jamming the way he did at the [Minnesota Zoo](http://www.mnzoo.com/) last week. Wow!

Son Volt's newest album, The Search, has some really great tracks and it plays even better live. The entire band really looked like they were having a lot of fun, and that made the whole concert just great. Farrar even said a few words a couple of times, which is incredible for him.

How odd is it that I saw the Beastie Boys in an old pool, and the following night Son Volt at a zoo. Two great shows, in very odd places, back to back.