Today we welcomed the newest member of the Thingelstad family, our new dog Izzy!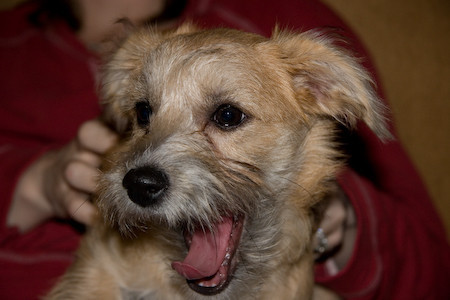 Tammy, Mazie and Grandma Kaye made the trip to pick her up from the foster home. I guess she was really nervous in the beginning, but settled down pretty quick. However, not until she had puked on Grandma Kaye three times on the drive back. I got home after work and she was having a great time meeting the neighbor kids that had stopped by to say Hi. Mazie sure likes Izzy already and was providing her with a lot of attention.
She's a really nice dog.