∞
Countdown at Mission Manner
Tyler enjoys escape rooms and for his birthday we went to Mission Manor and did Countdown!
We had a slow start with not much happening the first few minutes. There were a lot of locks and obvious clues, but it wasn't clear what to do with them. Then we started rolling and we escaped the room in 45m 55s, with 14m 05s remaining on the clock!
And, a first for the Thingelstad family, we had NO CLUES! A total "clean sheet"! 🙌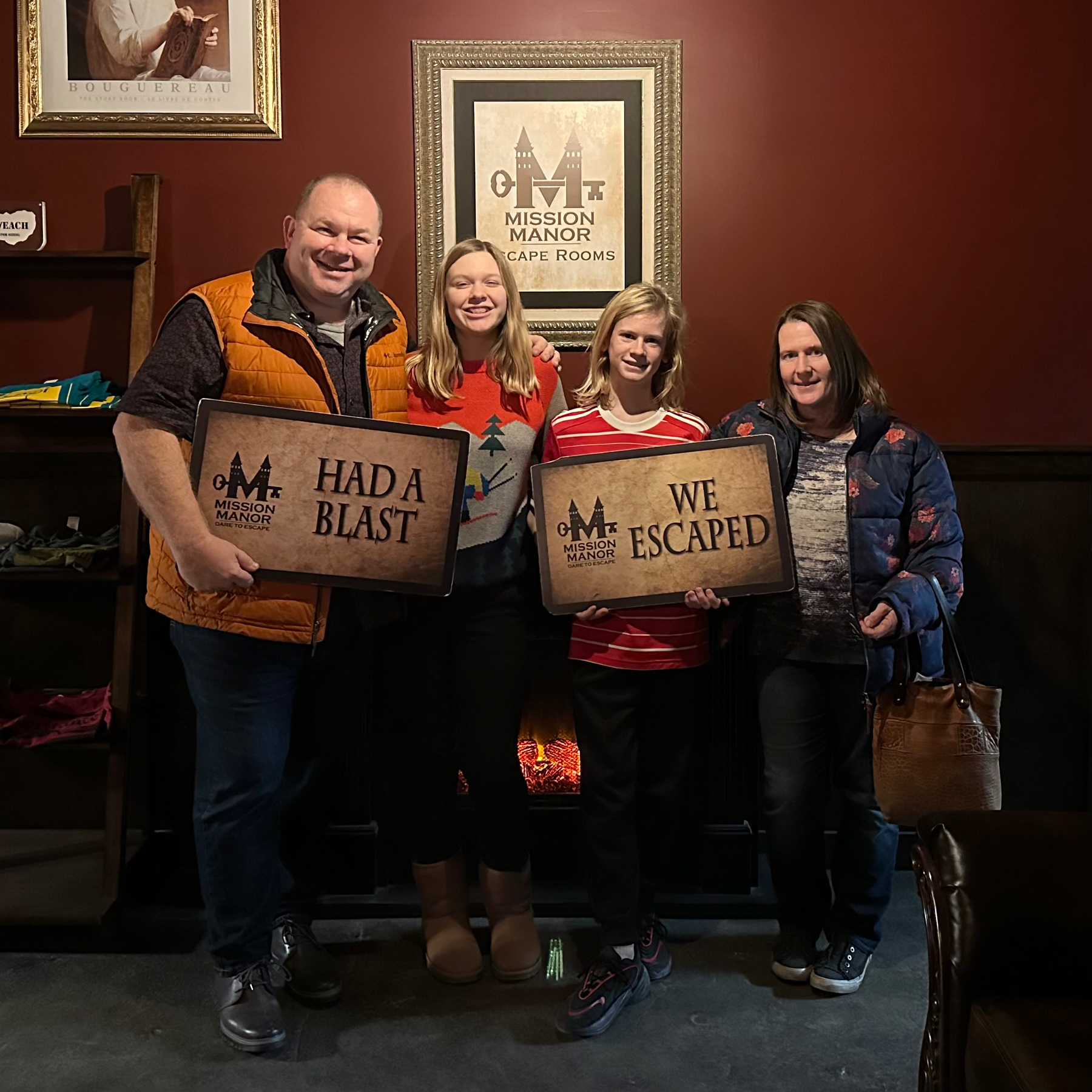 And a first for us at an escape room, Mission Manor produces an actual score. With 2,240 points we hit the highest level of Escape Gods. 🤜🤛 We were only 60 points short of the record for the room, which if we would have finished just 1 minute earlier we would have beat.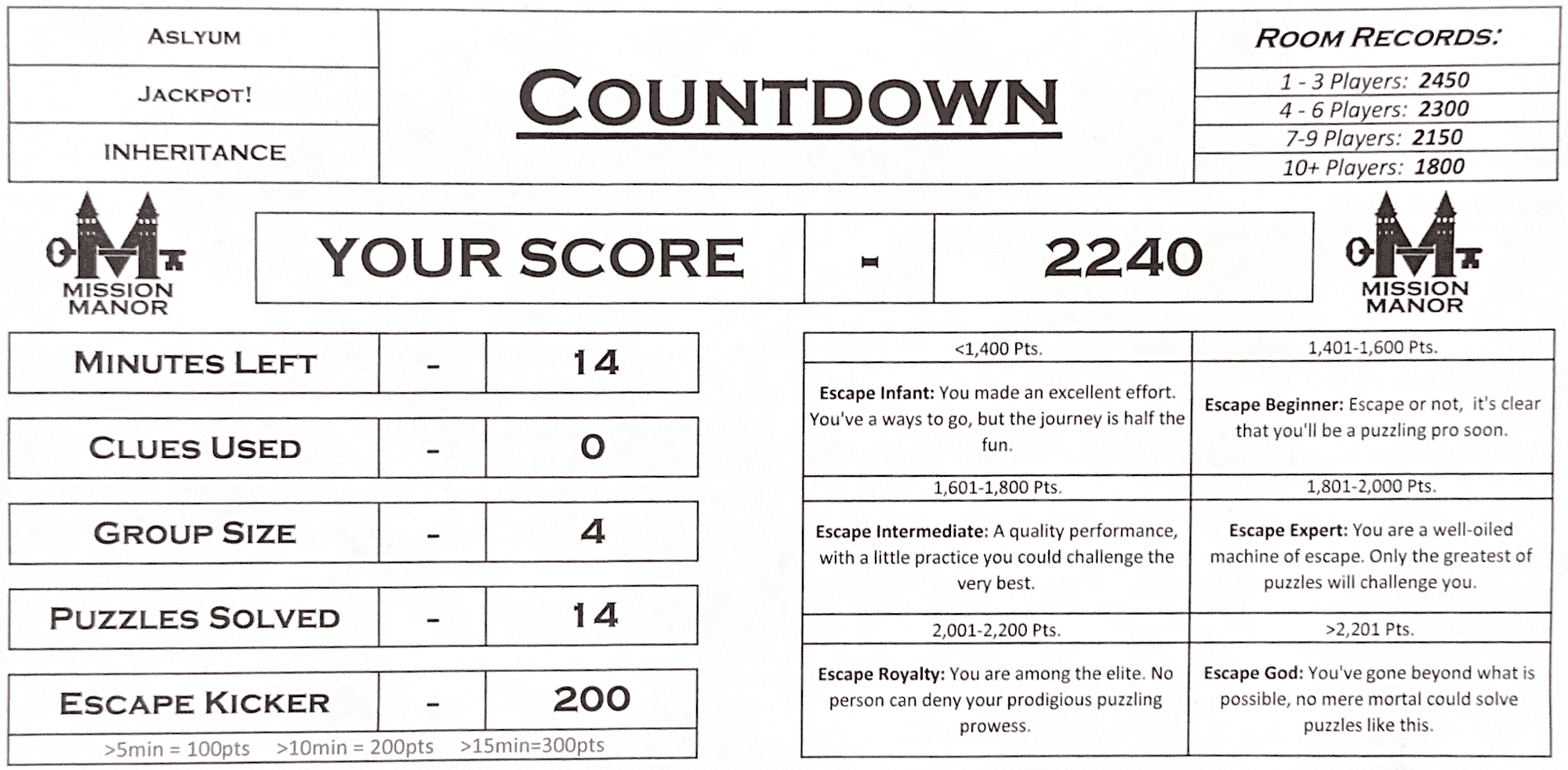 I'm sure that we'll be back to Mission Manner to do the two other rooms.