MN Blockchain hosted their annual State of Blockchain event this evening at Fueled Collective in Downtown Minneapolis. This was the first event of theirs that I have gone to and it was a good evening.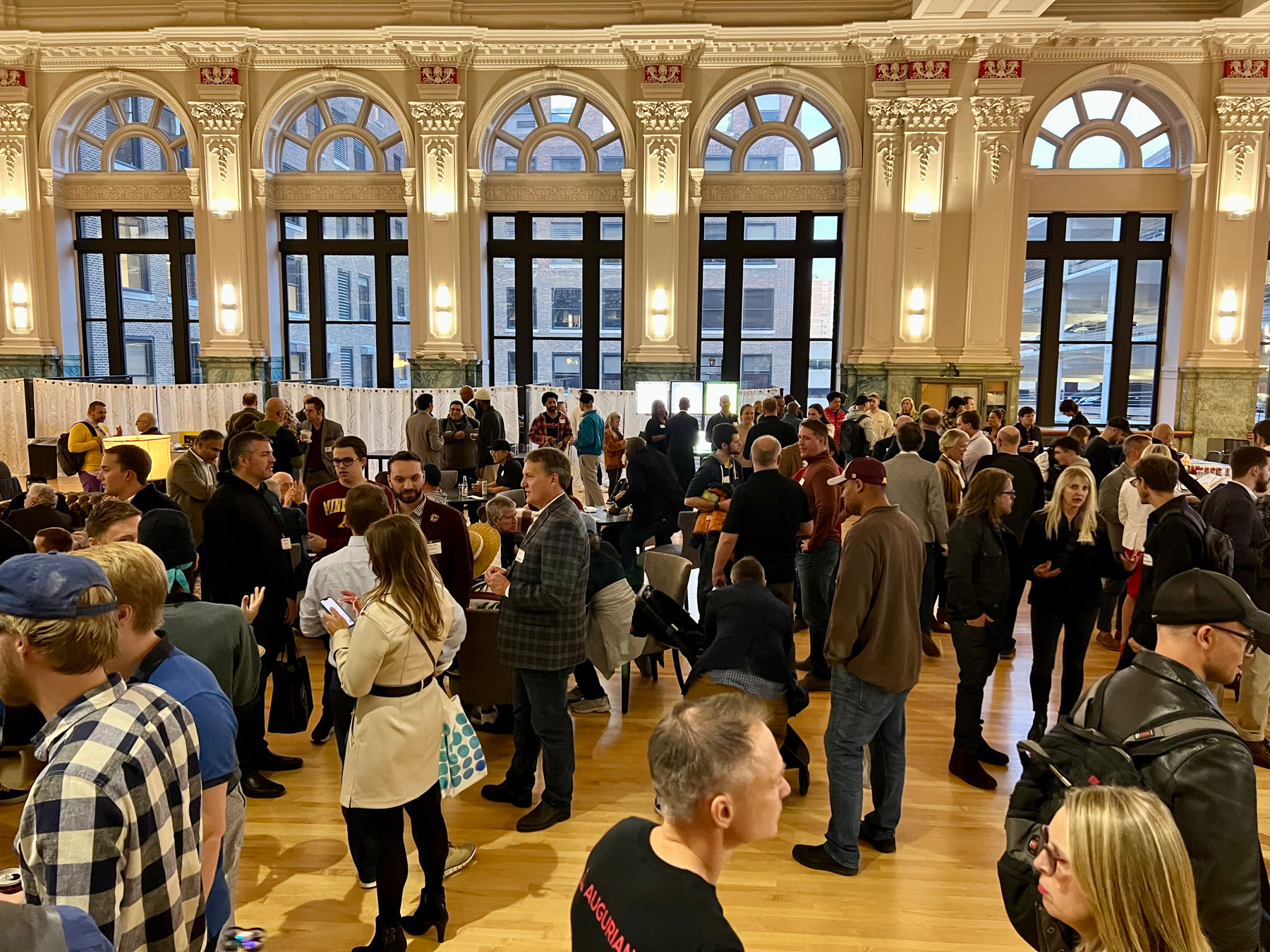 There was an hour for networking and food with a handful of people displaying projects or work they had done. I got to meet Cats Will Eat You, one of the local artists that I have been following for a while. I own Ring, Rang, Rung from him. I also got to check out Inside the Robot and Nuclear Nerds.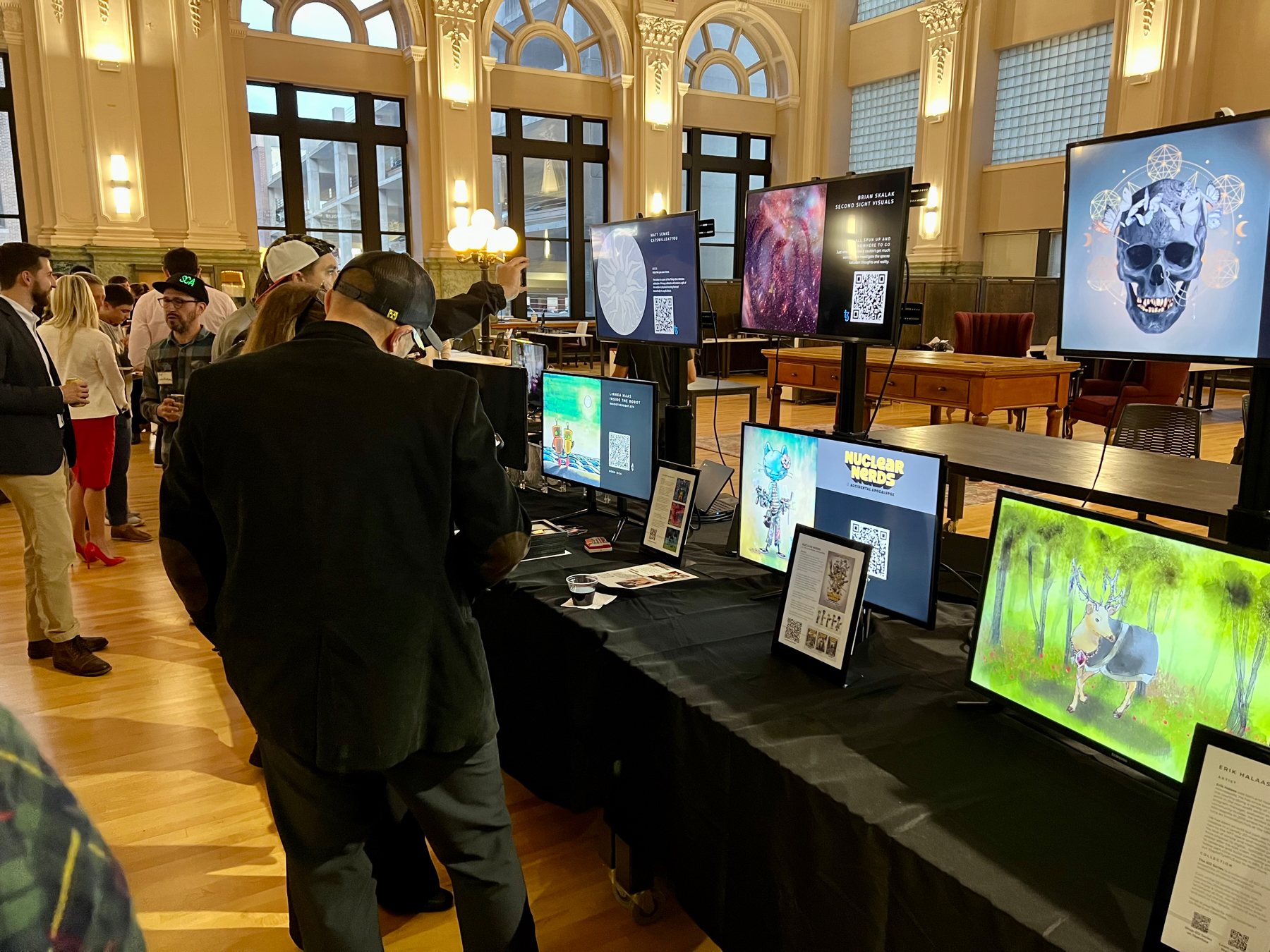 For the panels and presenters it started out with storage and the blockchain and a session with Filecoin and StorJ. They are each solving the problem from a different angle with Filecoin more focused on long-term archival and StorJ on distribution and CDN functions. They'll both cross over into each other space.
Disclosure: I am a small investor in a Filecoin provider and hold Filecoin tokens.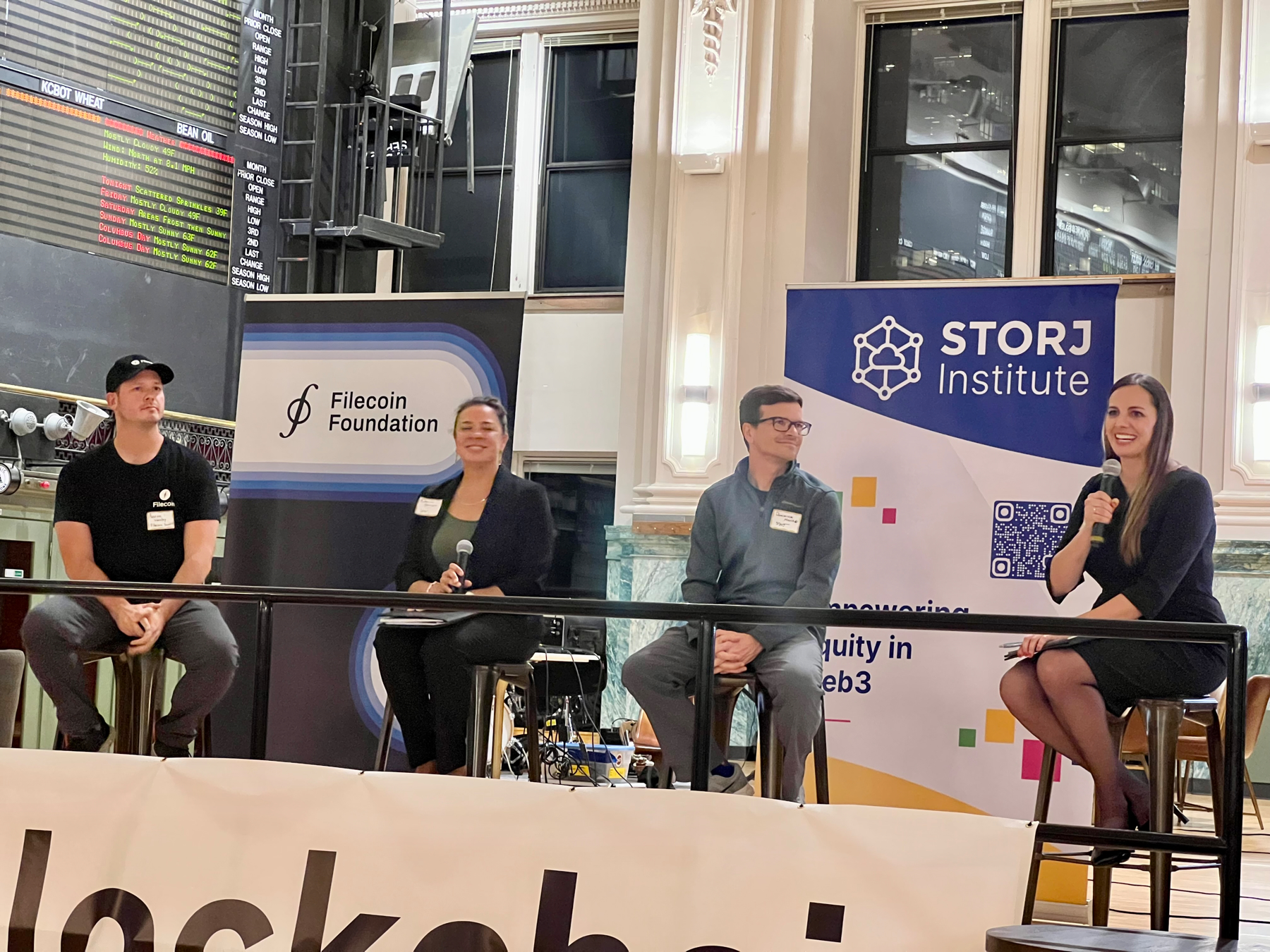 It was really cool to see UMN Blockchain club there. The club has over 300 people engaged and an active community. They won the Columbia University hackathon for crypto.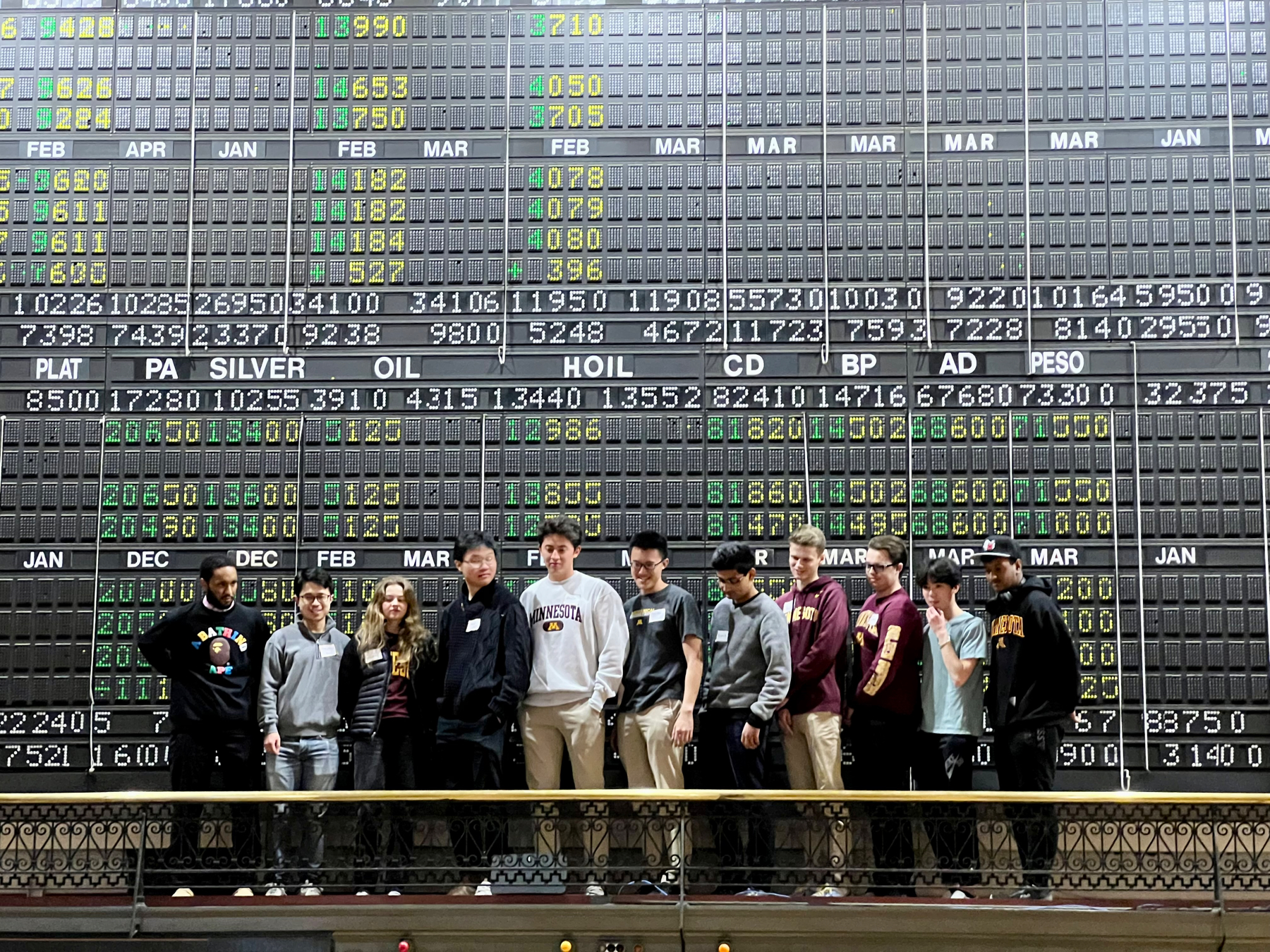 Another highlight for me was the presentation on using NFTs for campaign fund raising. Not that I'm excited about raising money for campaigns, but I think it is a model of creating community and collective action. The highlight was that the average fund raise from the NFT was $5, but then follow-on donations from those individuals was another $250.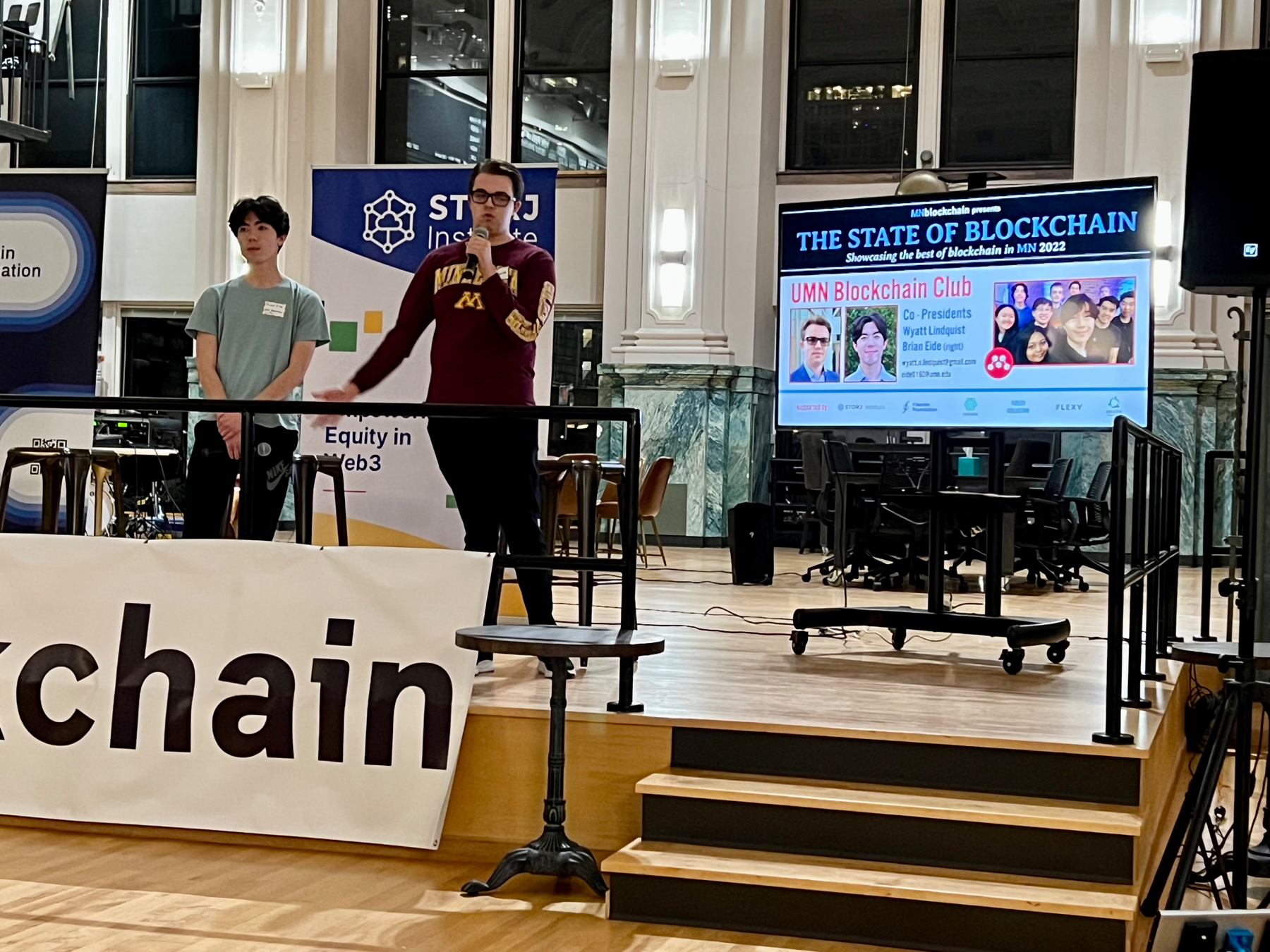 I noted that there wasn't very much overlap between the technology events I typically go to and this one. On the plus side, this event was significantly more diverse on every metric than any tech events I've been to. I loved that. At the same time, I think it is a miss to not get more passionate technologists at these events to stir the creativity and have interesting outcomes.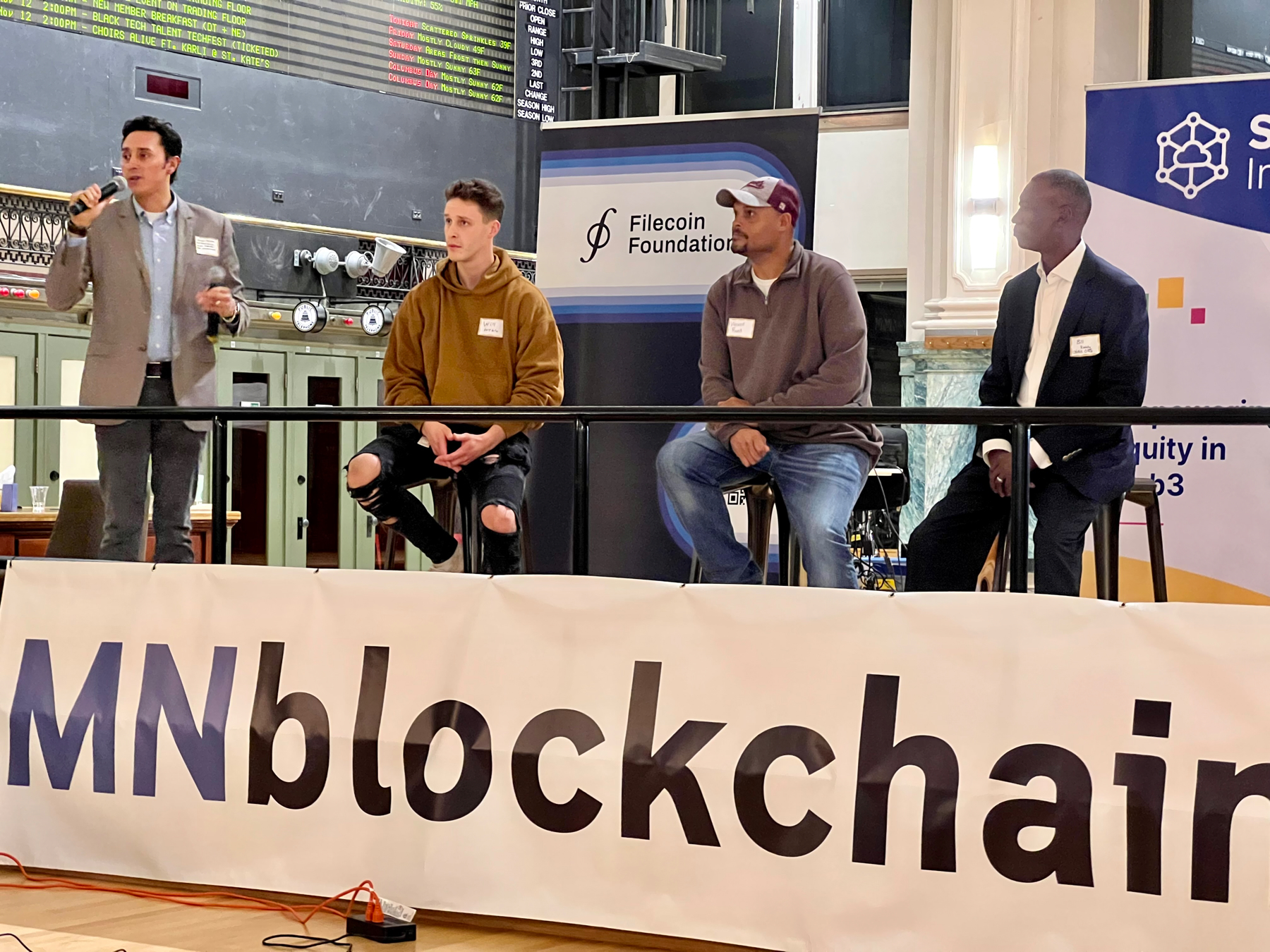 I worked with the organizers to make a POAP for the event, but it was last minute and the distribution was not thought out well enough. More thoughts to come on using POAPs at events. It was also the first time I distributed a "You've met me" POAP, which was fun to do.