We took the tour of the Faribault Woolen Mill today. We learned a ton of interesting things about milling wool as well as the fact that Faribault Mills is the only fully vertical woolen mill in the United States. They have been operating at this location for over 150 years, founded in 1865! The mill is entirely mechanical, almost nothing digital. There are 22 steps that the wool goes from the 800 lb bales to a final product. All happening right there in this one mill.
The mill wasn't running when we toured so we were able to wander a tiny bit more, and touch the wool at various stages. I would love to go back and do the tour when the mill is in full swing to see everything operating.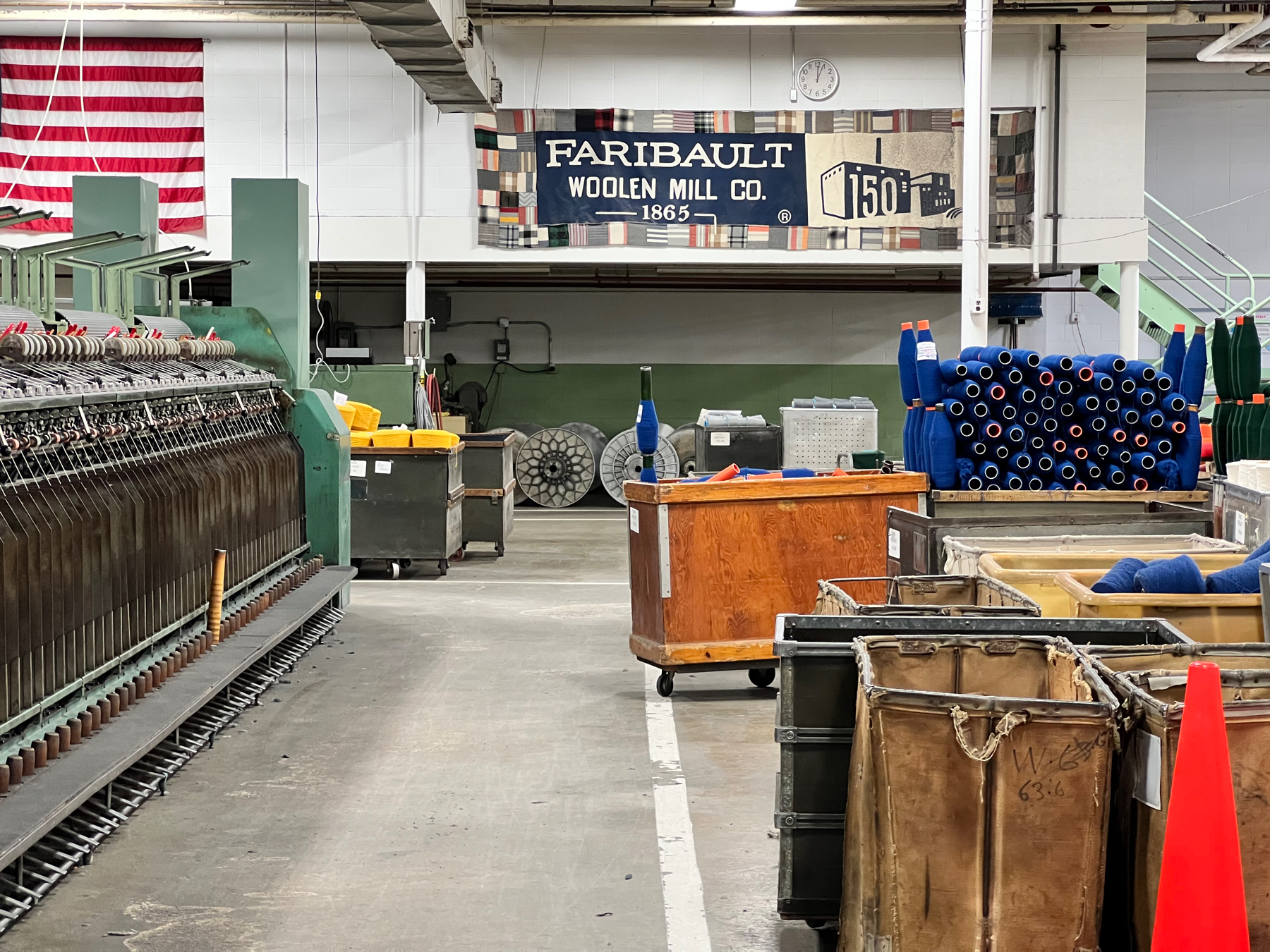 Faribault Woolen Mill banner celebrating 150 years.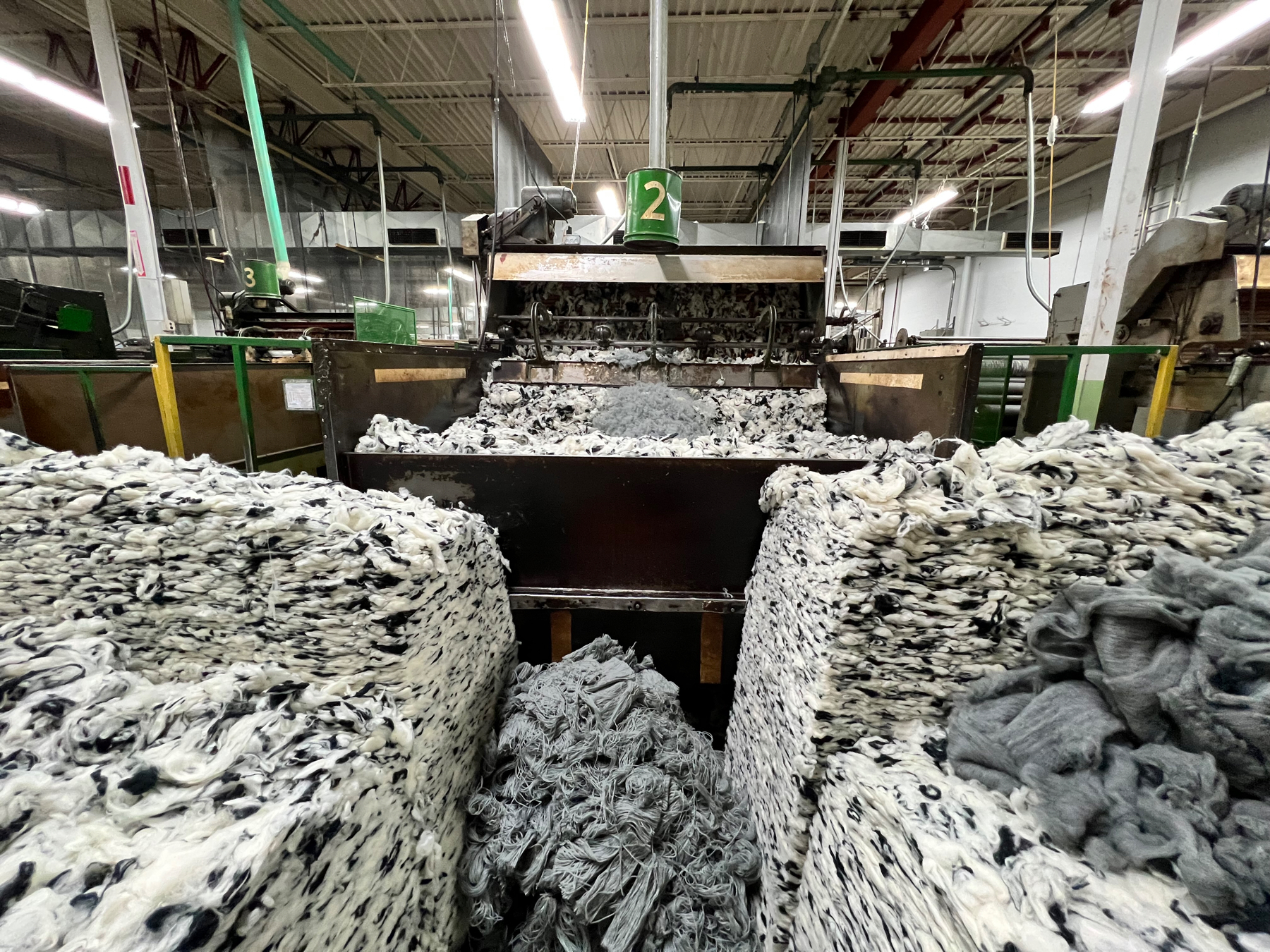 One of the Carding machines taking the wool directly from the bales and aligning all of the strands into something that can be yarned.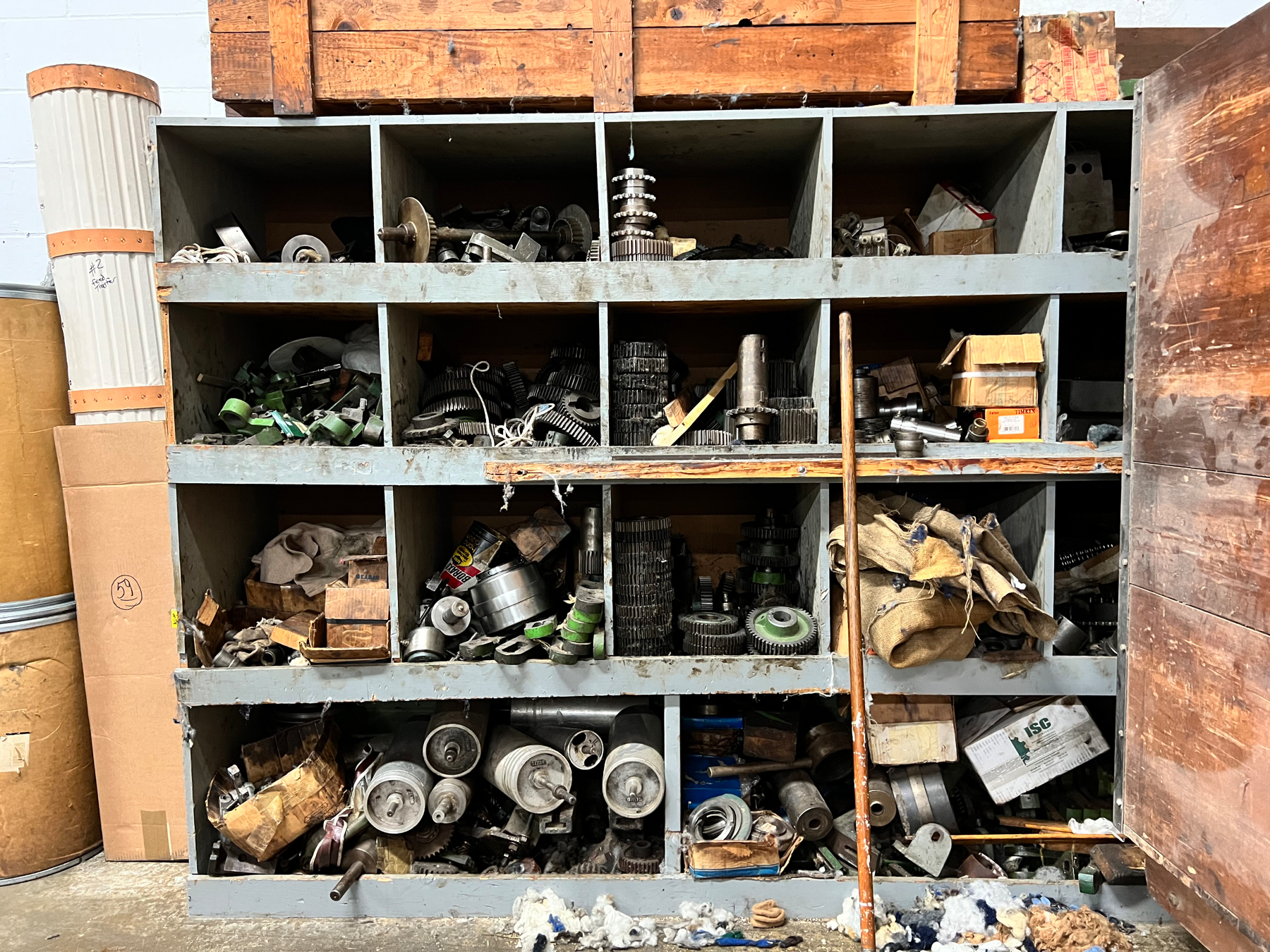 Many of the machines were manufactured 100 years ago and are no longer made so there are parts stored in various places for repairs.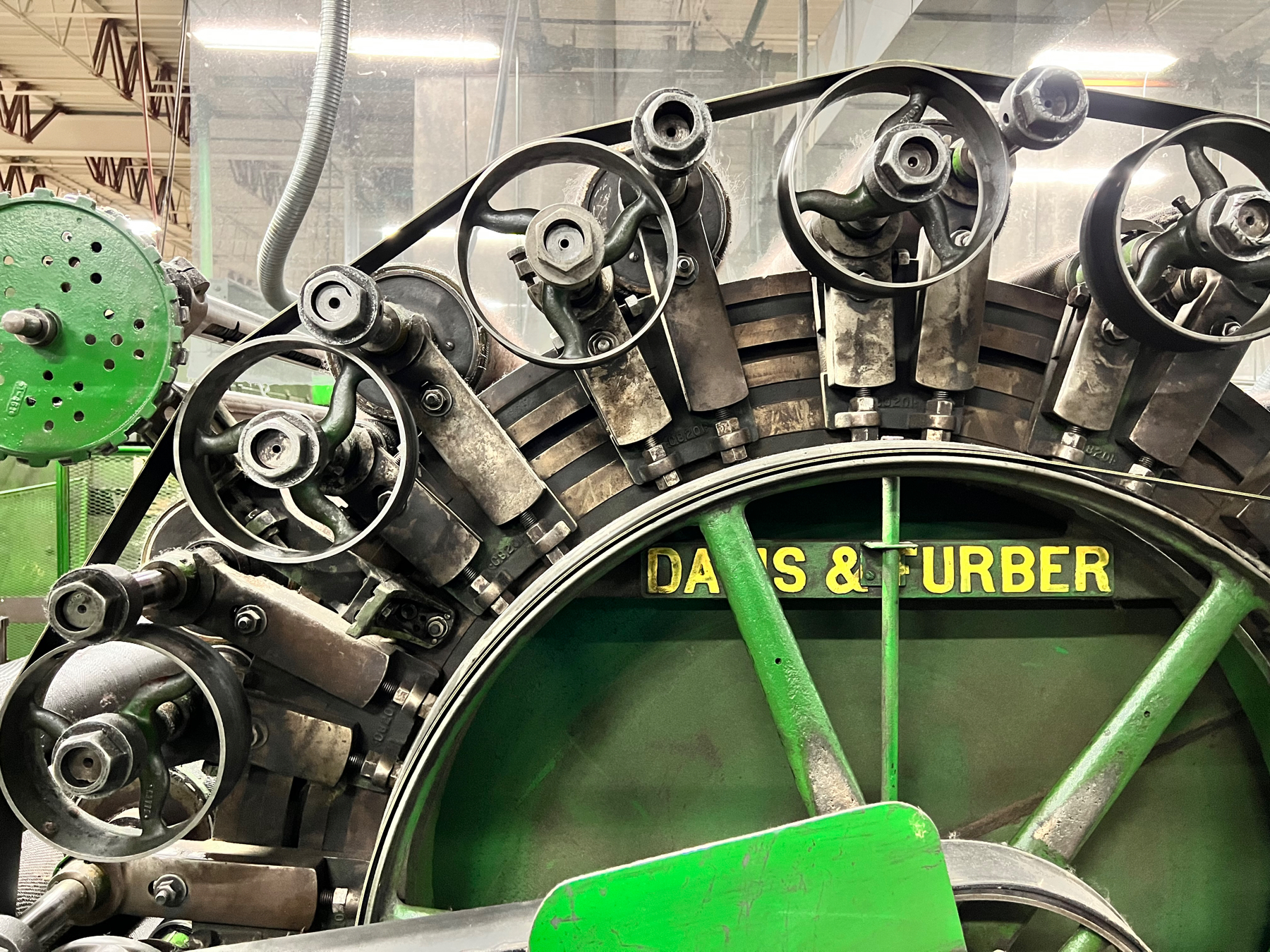 A step in the Carding machine.

You can see the strands of wool on the Carding machine.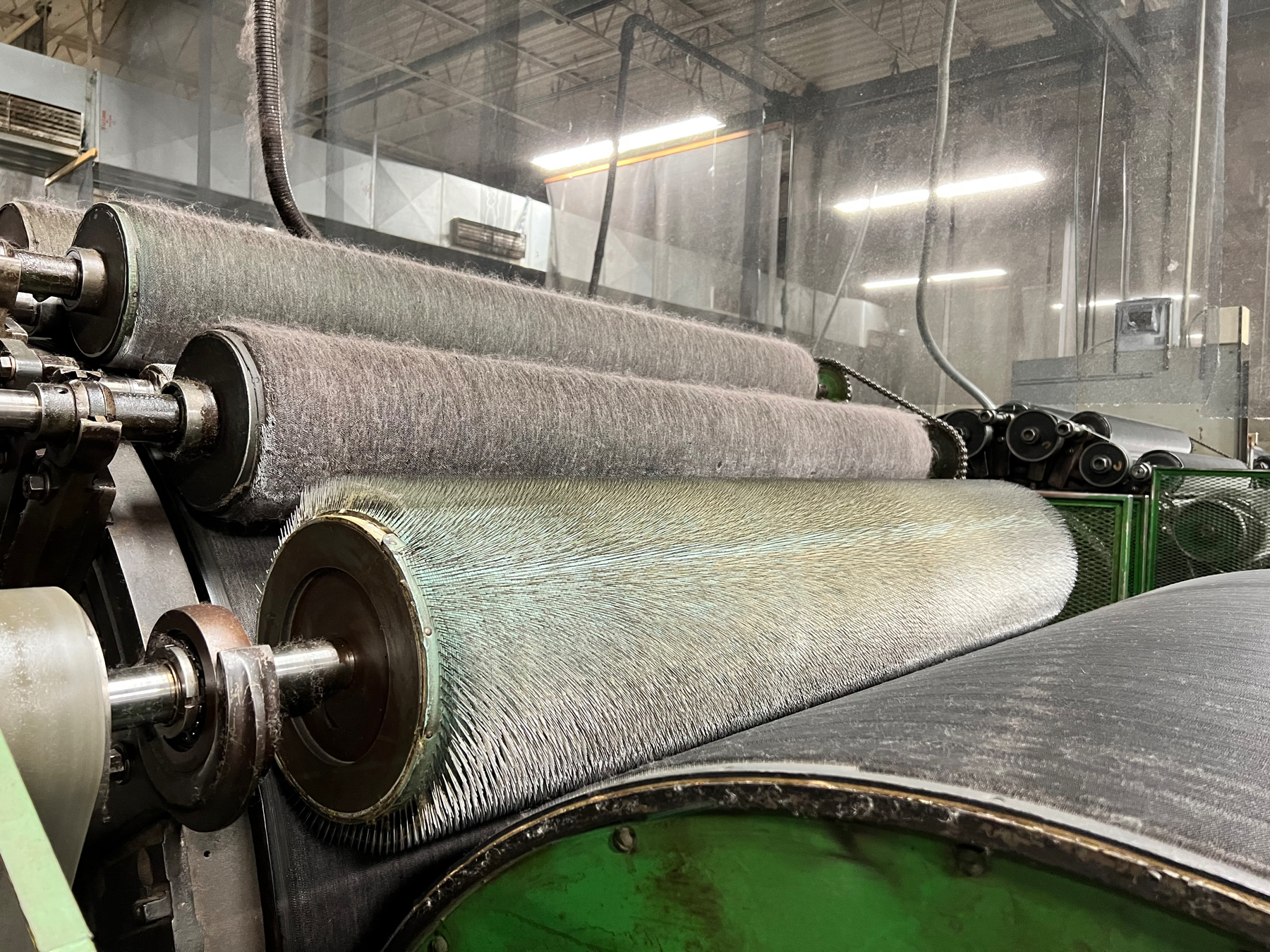 The same pins and needles section of the Carding machine free of wool.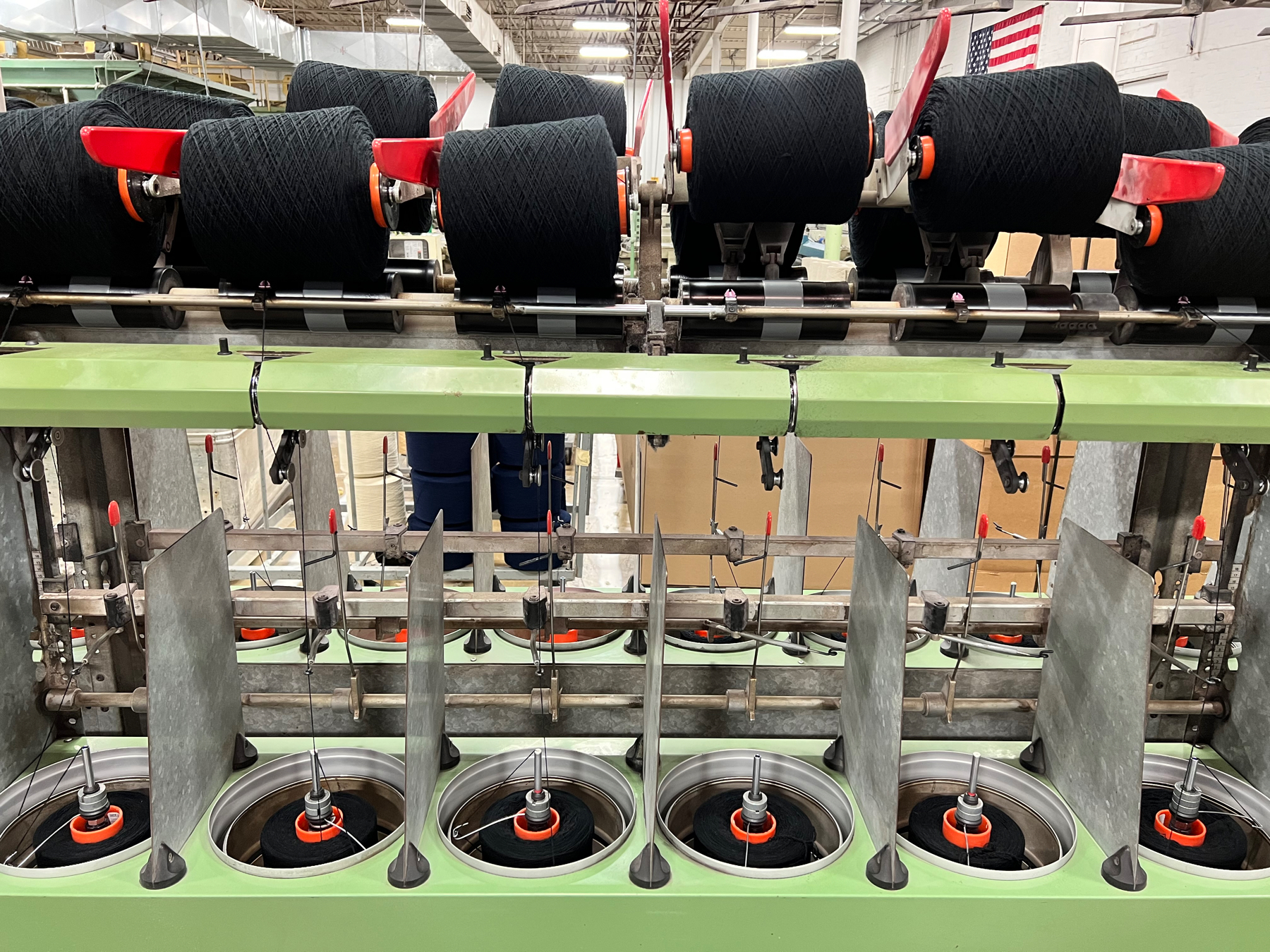 Yarning machine that is taking single yarns and making double or triples.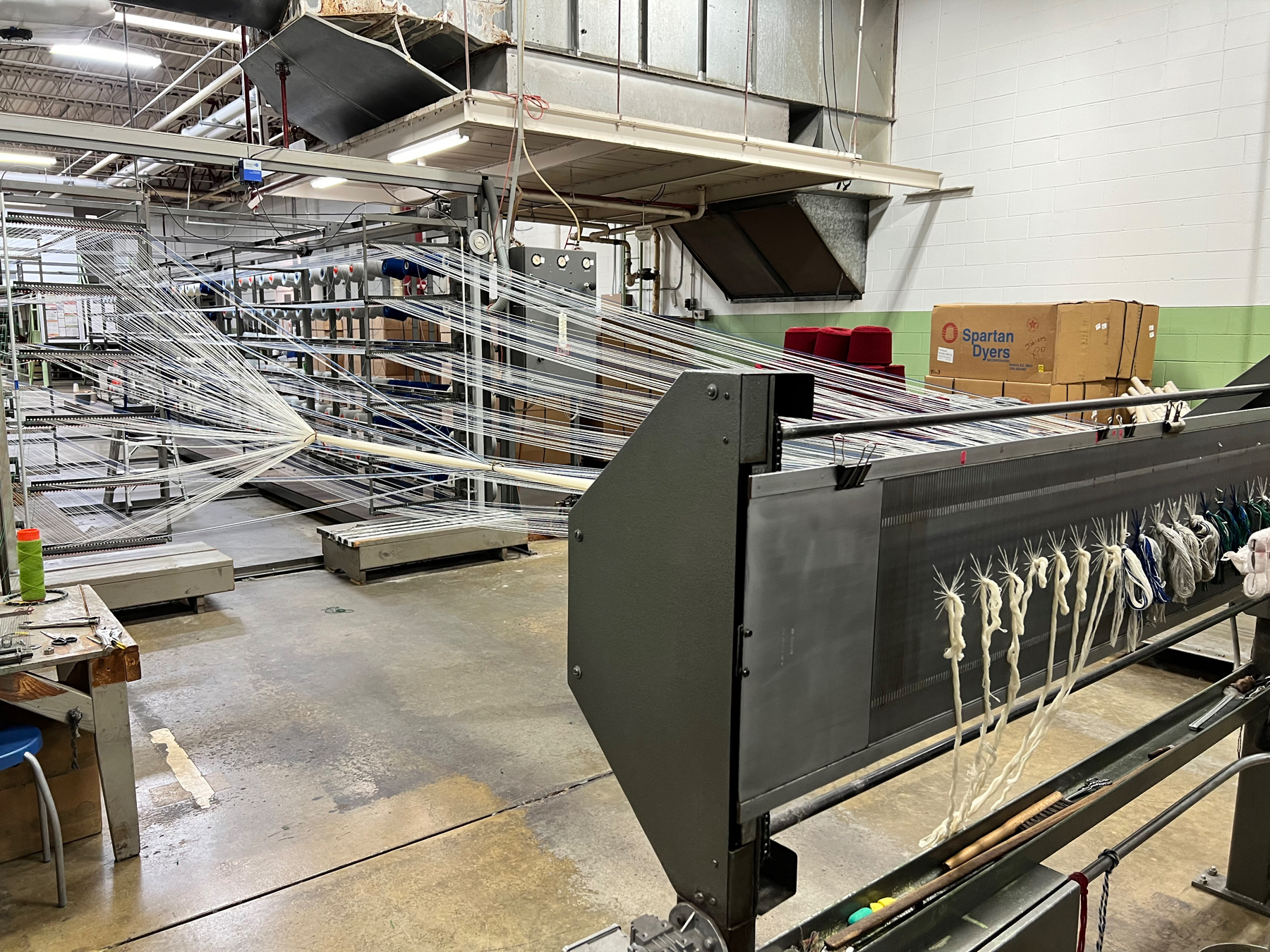 This giant Warper machine takes a hundred or more spools of yarn and turns it into woolen fabric. It takes up to 2 days just to spool the yarns correctly.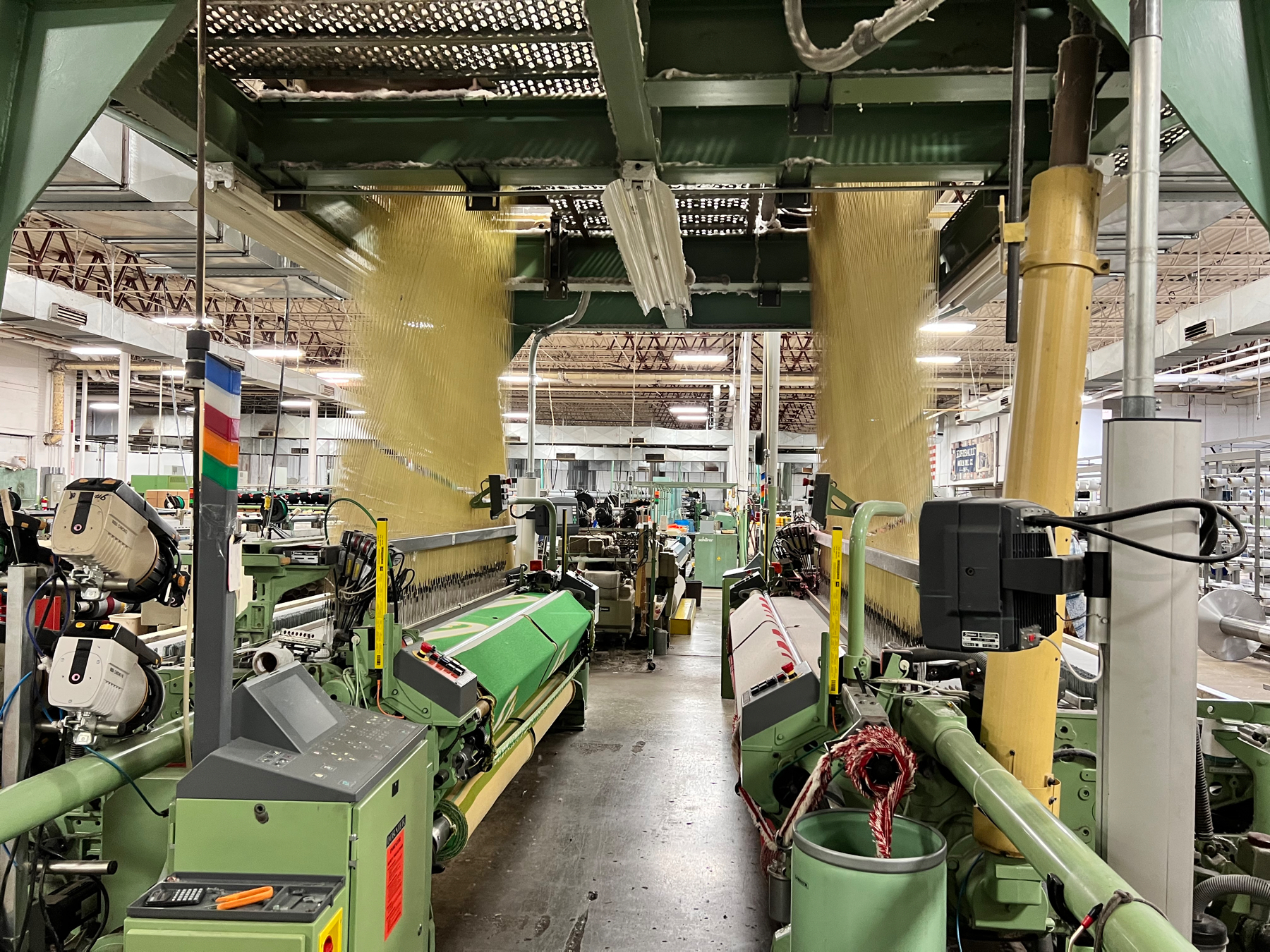 Another Warper machine that can do significantly more complicated patterns.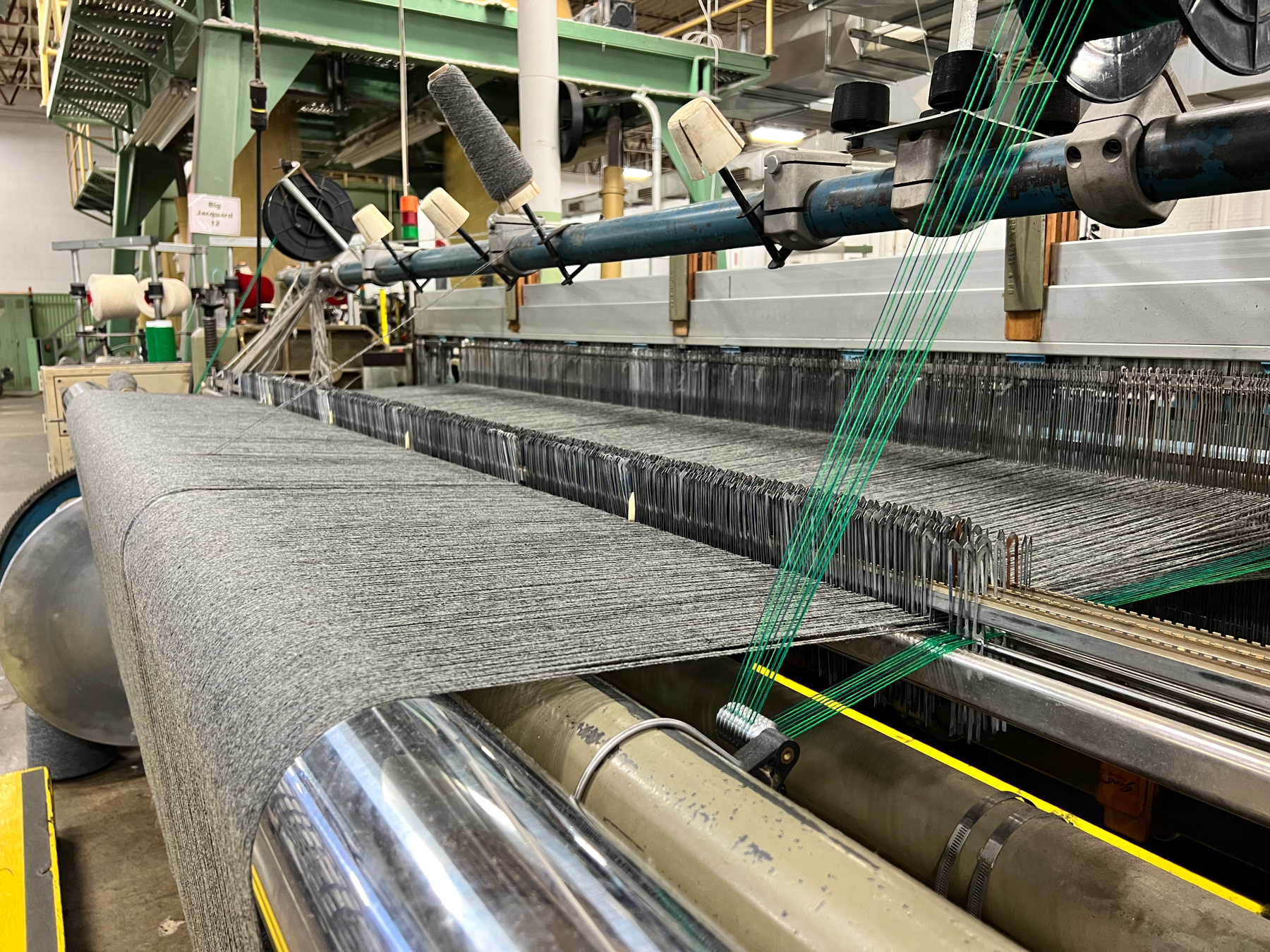 Multiple yarns of wool coming together.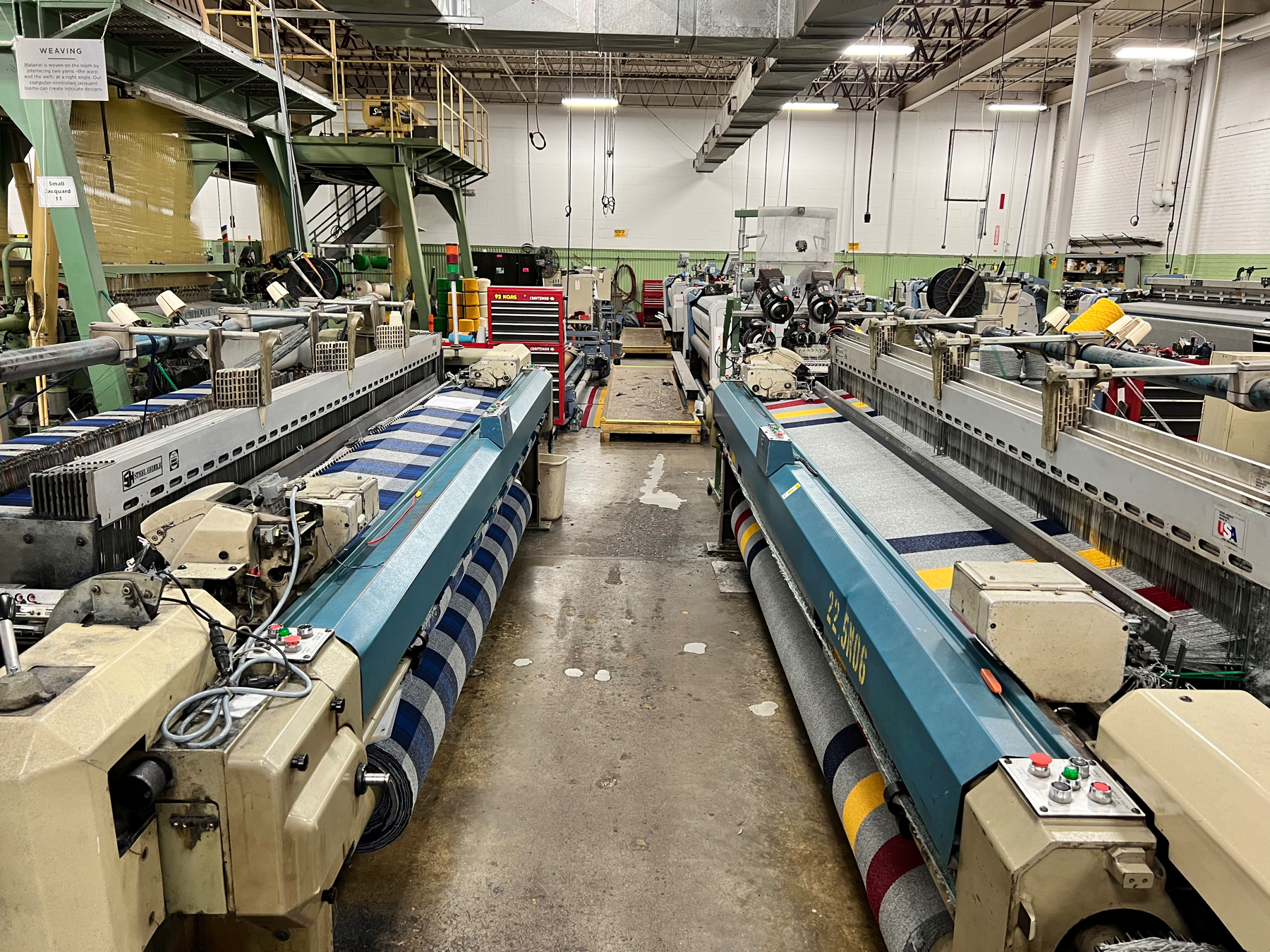 Woolen blankets being assembled.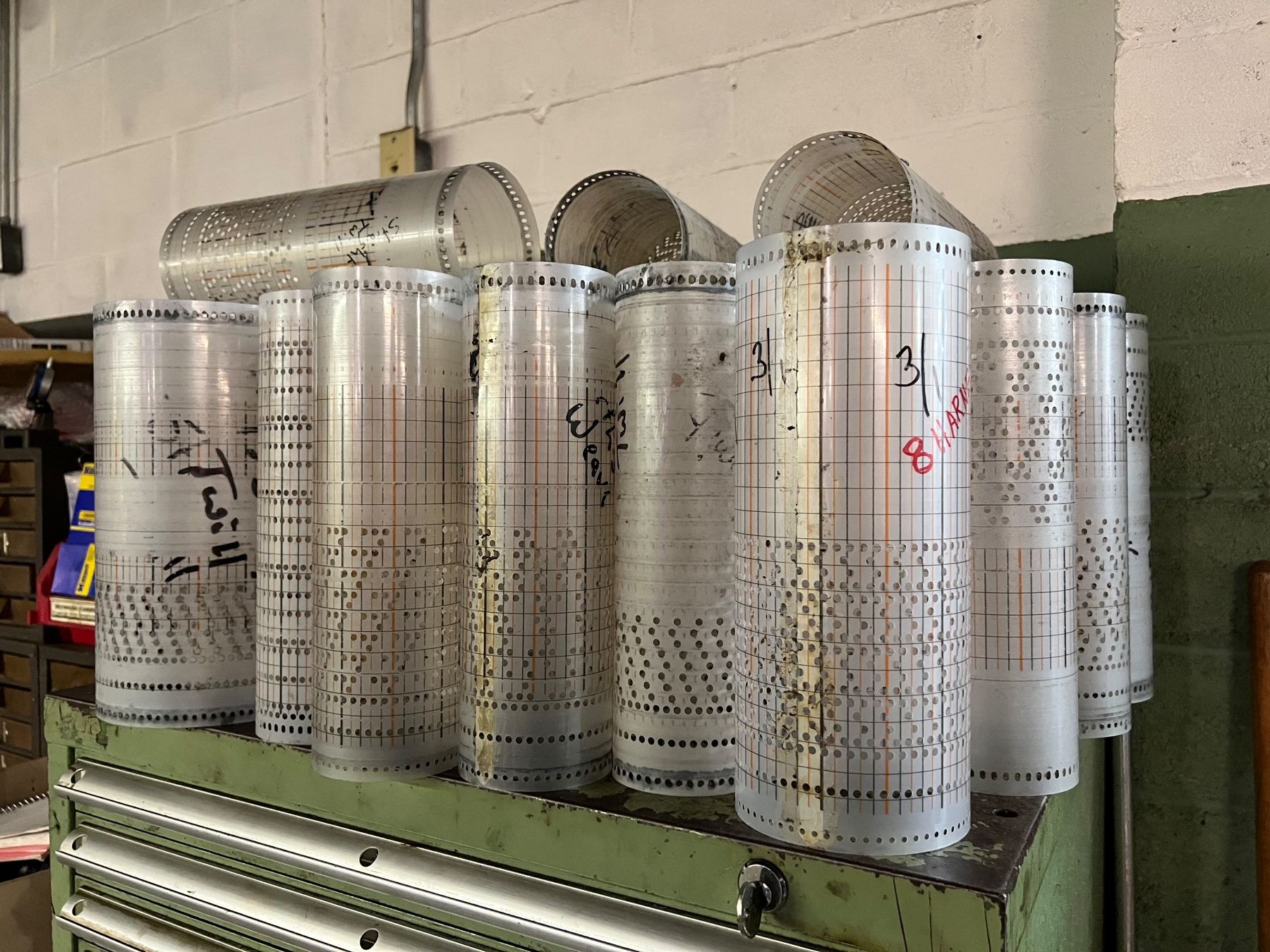 These are "programs" that the Warper machines can use to create different patterns. They are very similar to what a player piano would have used.

This is the "computer" that can create the "program" sheets for the Warper machine. There is nothing computer about it beyond the typewriter keys.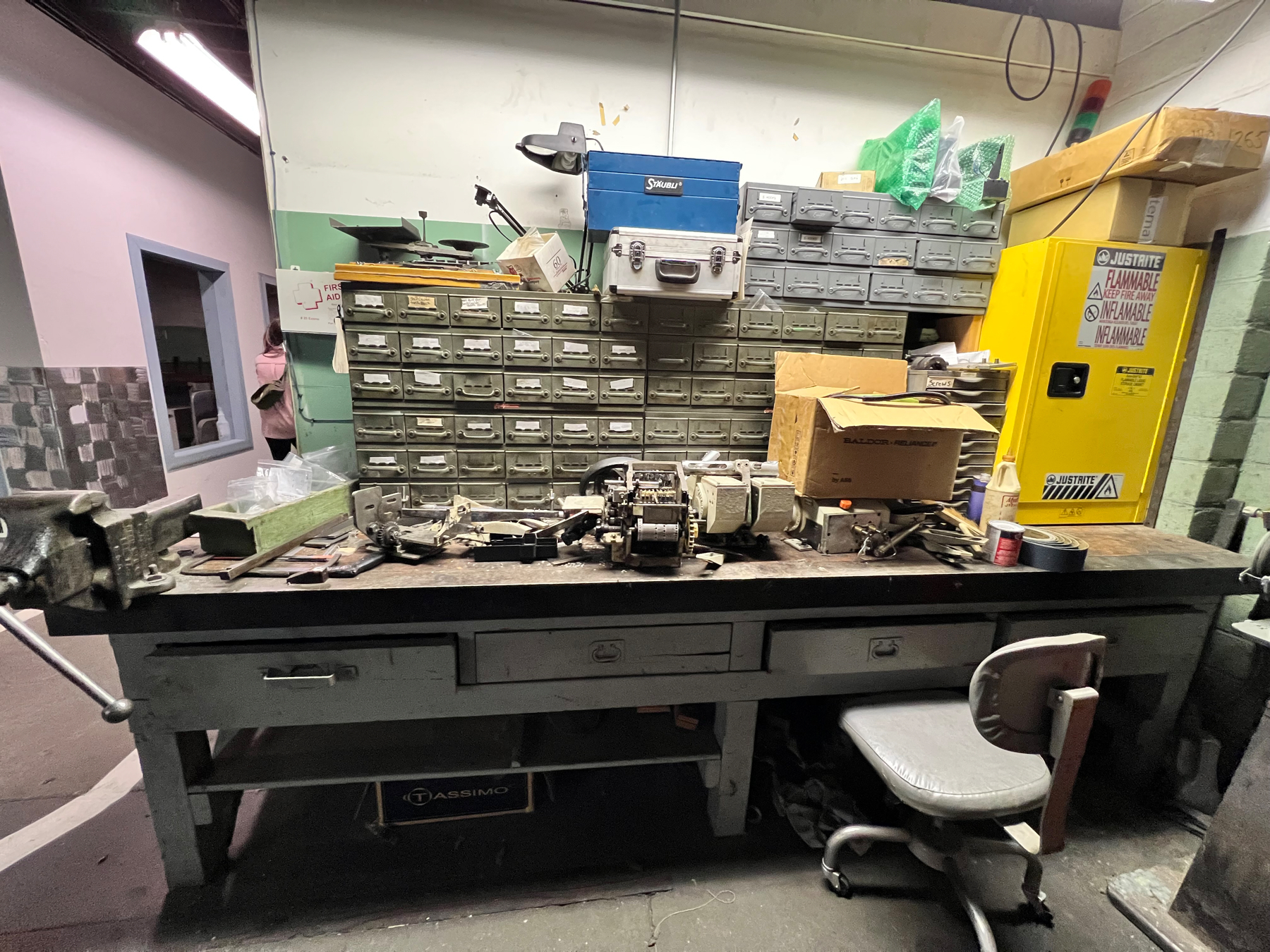 Workbench for the Warper programming and designing.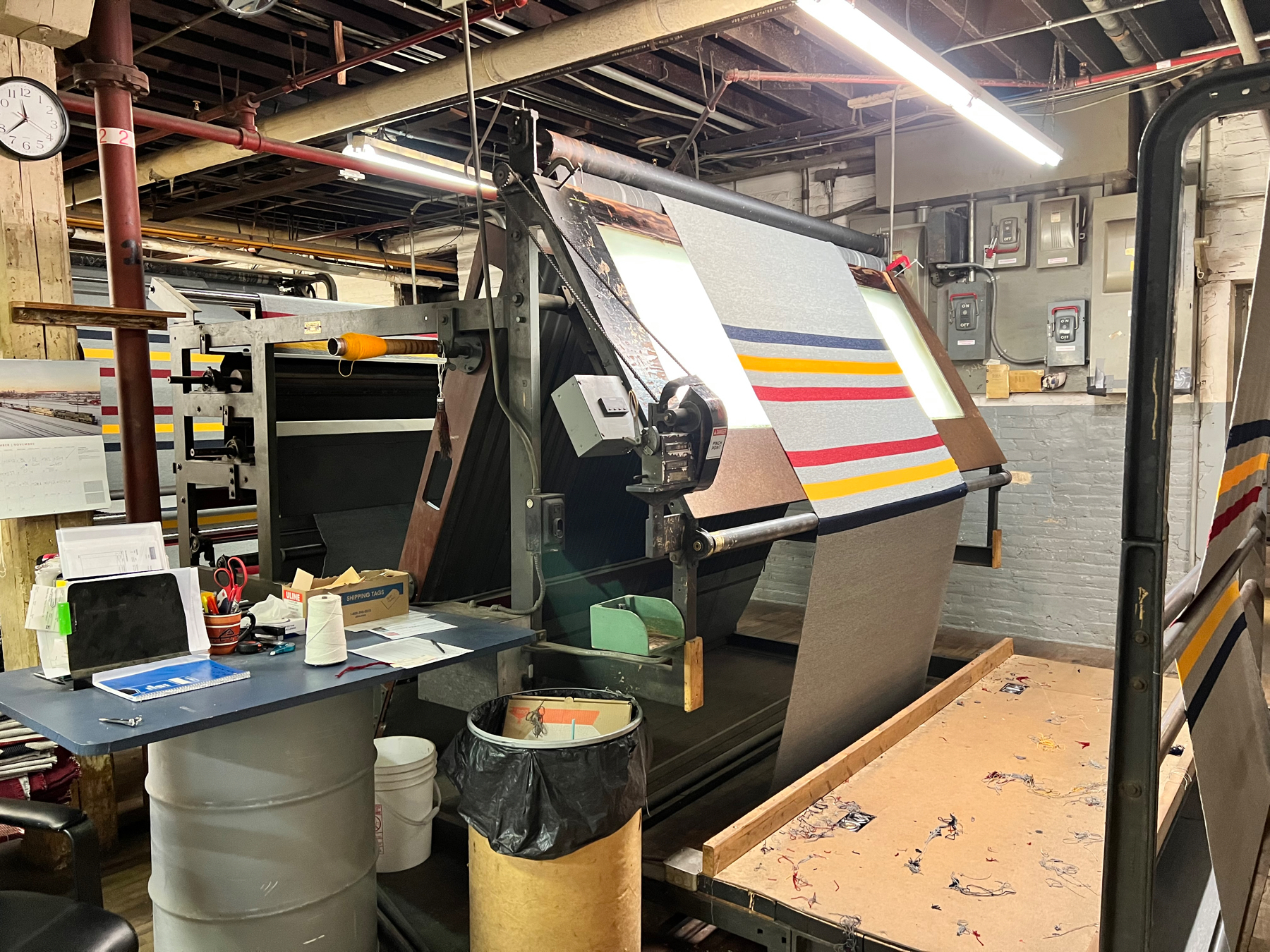 Inspection station that all wool produced in the mill goes through. The light allows inspection to make sure there are no defects.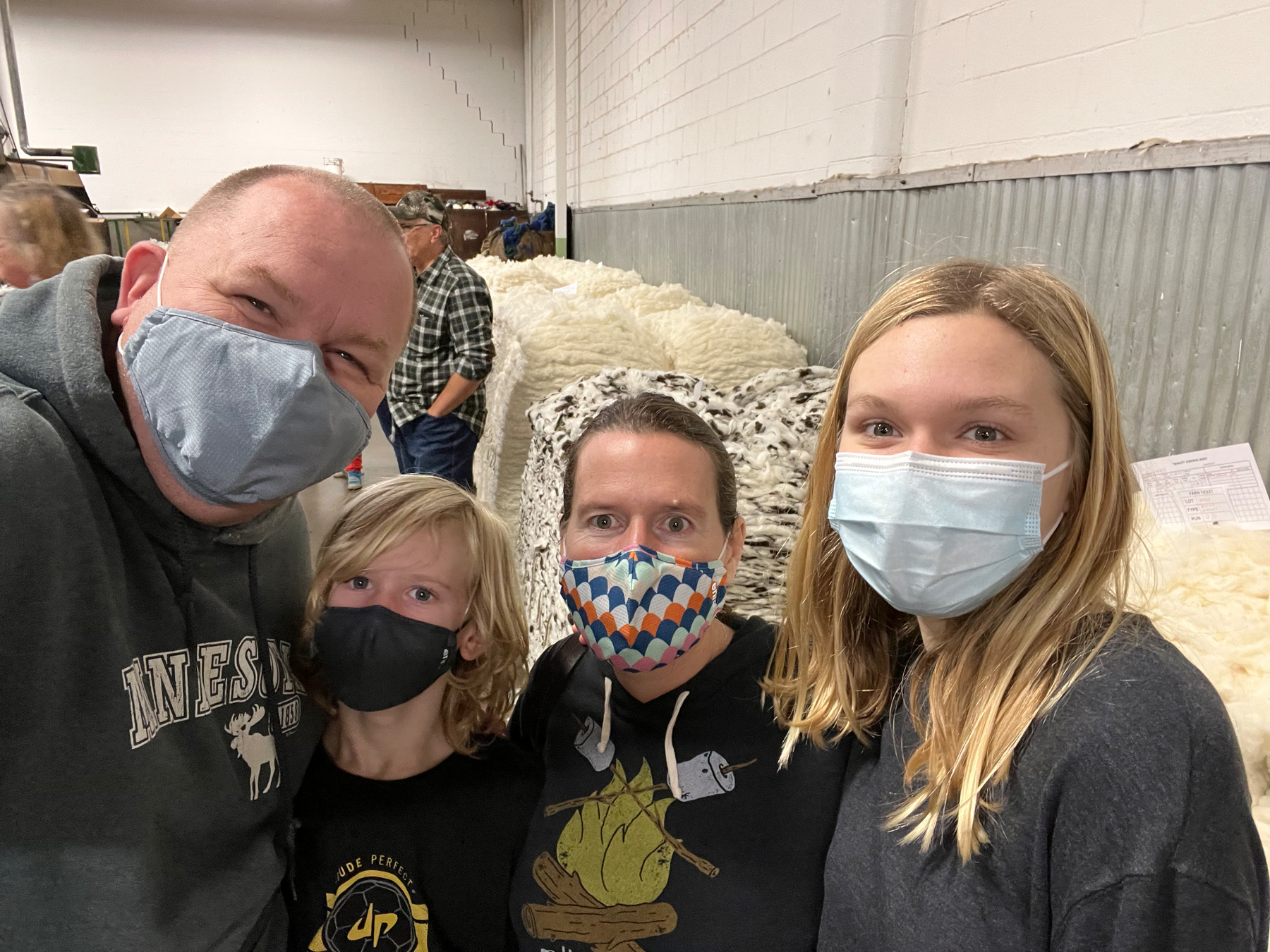 Family selfie in front of multiple bales of wool.