Sam Patch on the Erie Canal
We took a 90-minute river Erie Canal cruise today on the Sam Patch. We got to go to Lock 32 and experience that and then went back the other way to see where the canal is actaully 70' higher than the houses in the area.
Some fun stats:
There is a 568 foot elevation change as the canal goes from Lake Erie to New York Harbor.
The original canal was 4' deep, 40' wide and 363 miles long. The canal has been lengthened and widened three times.
Doors to the locks weigh 40 tons!
Enjoy some photos.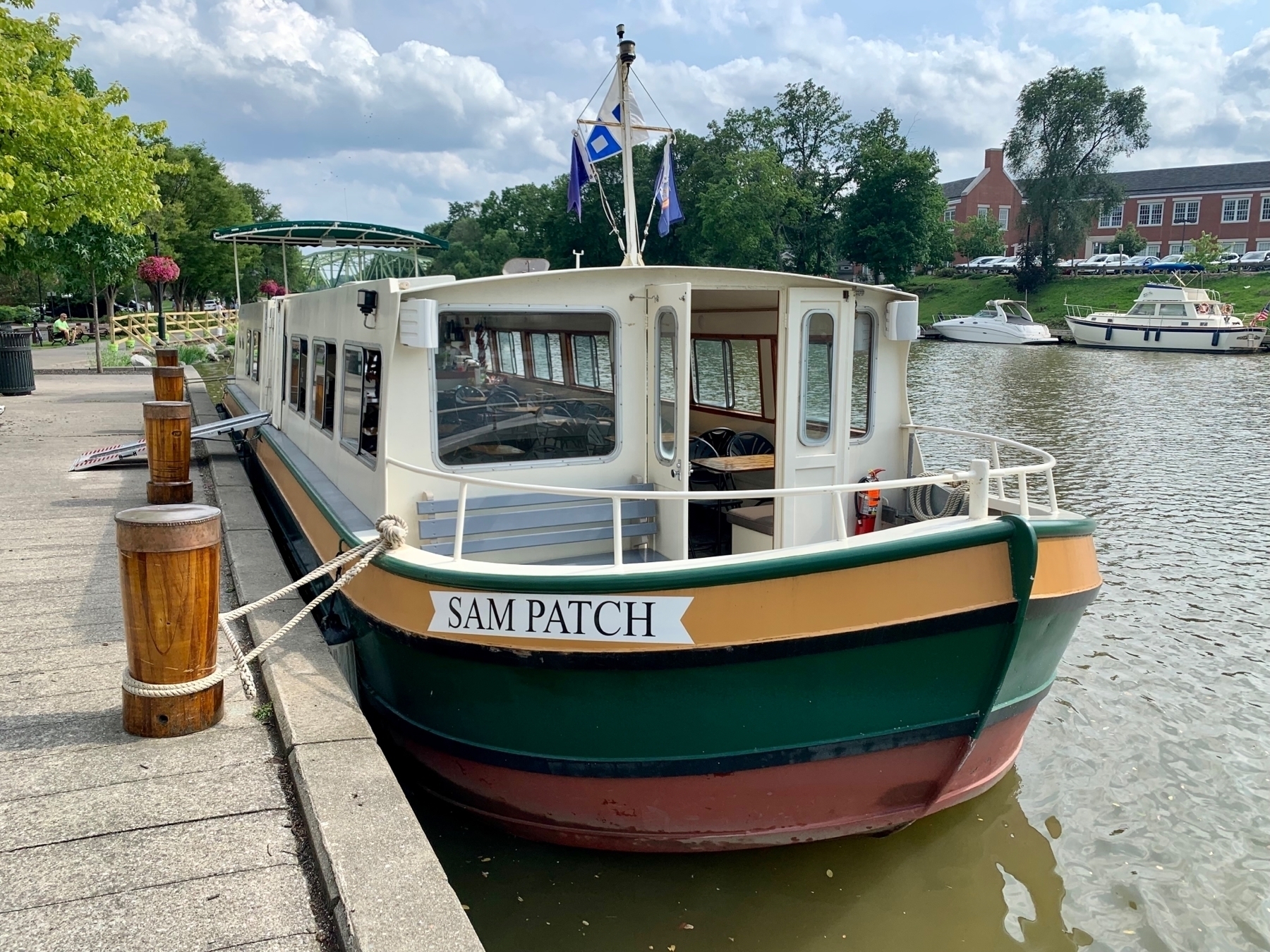 Sam Patch at dock before we take off.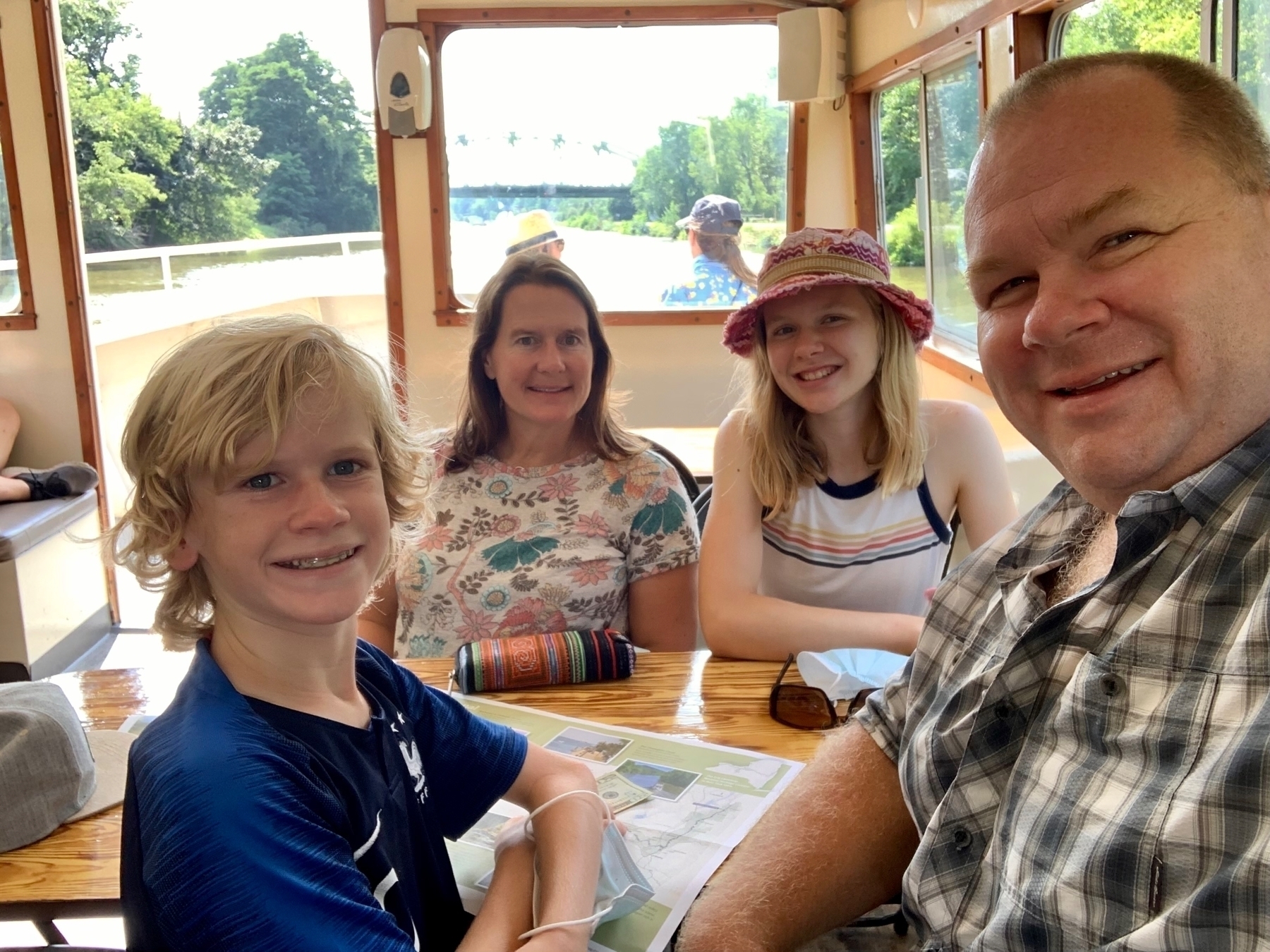 Family selfie inside the Sam Patch.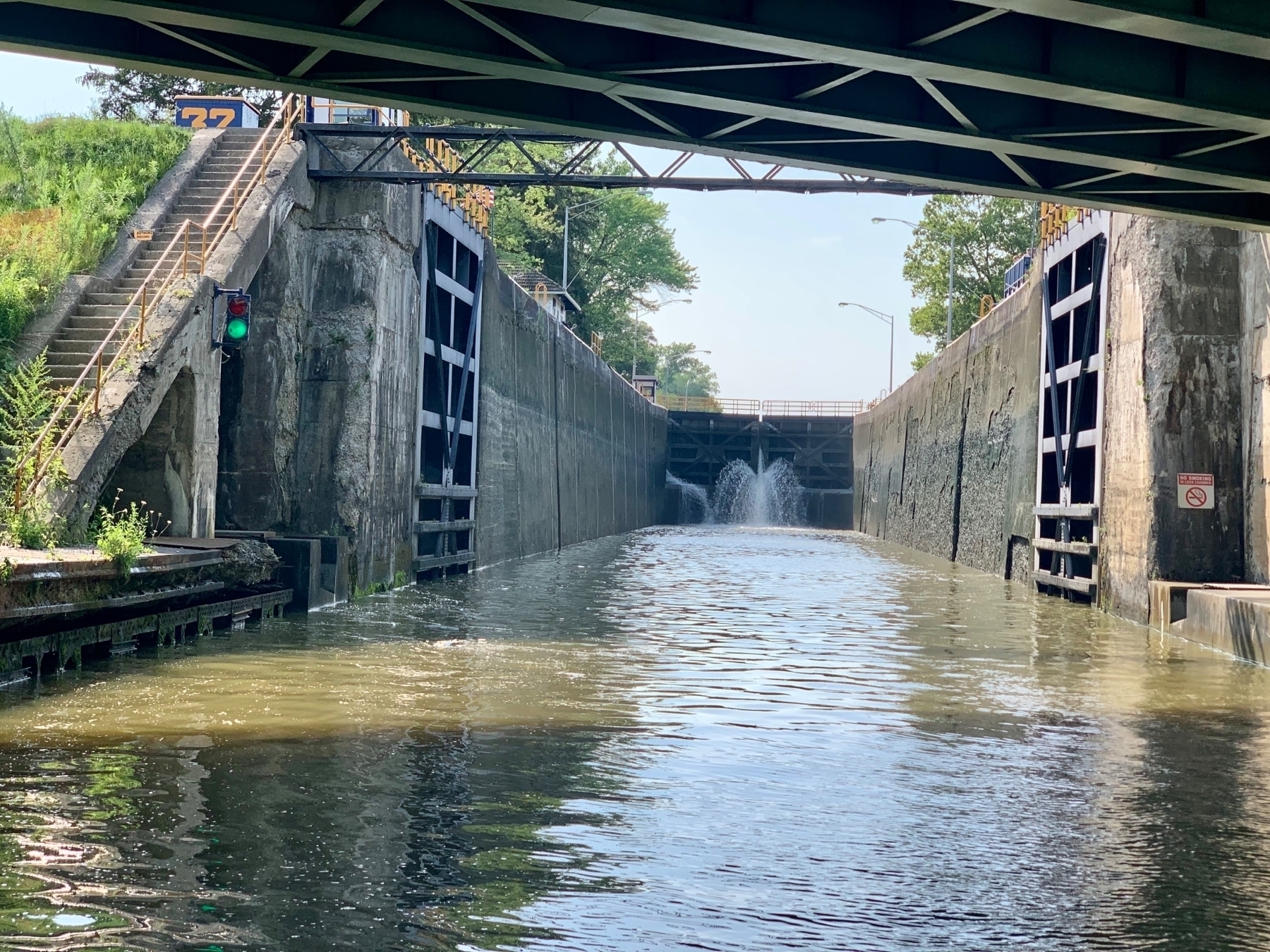 Approaching Lock 32 in preparation to go up.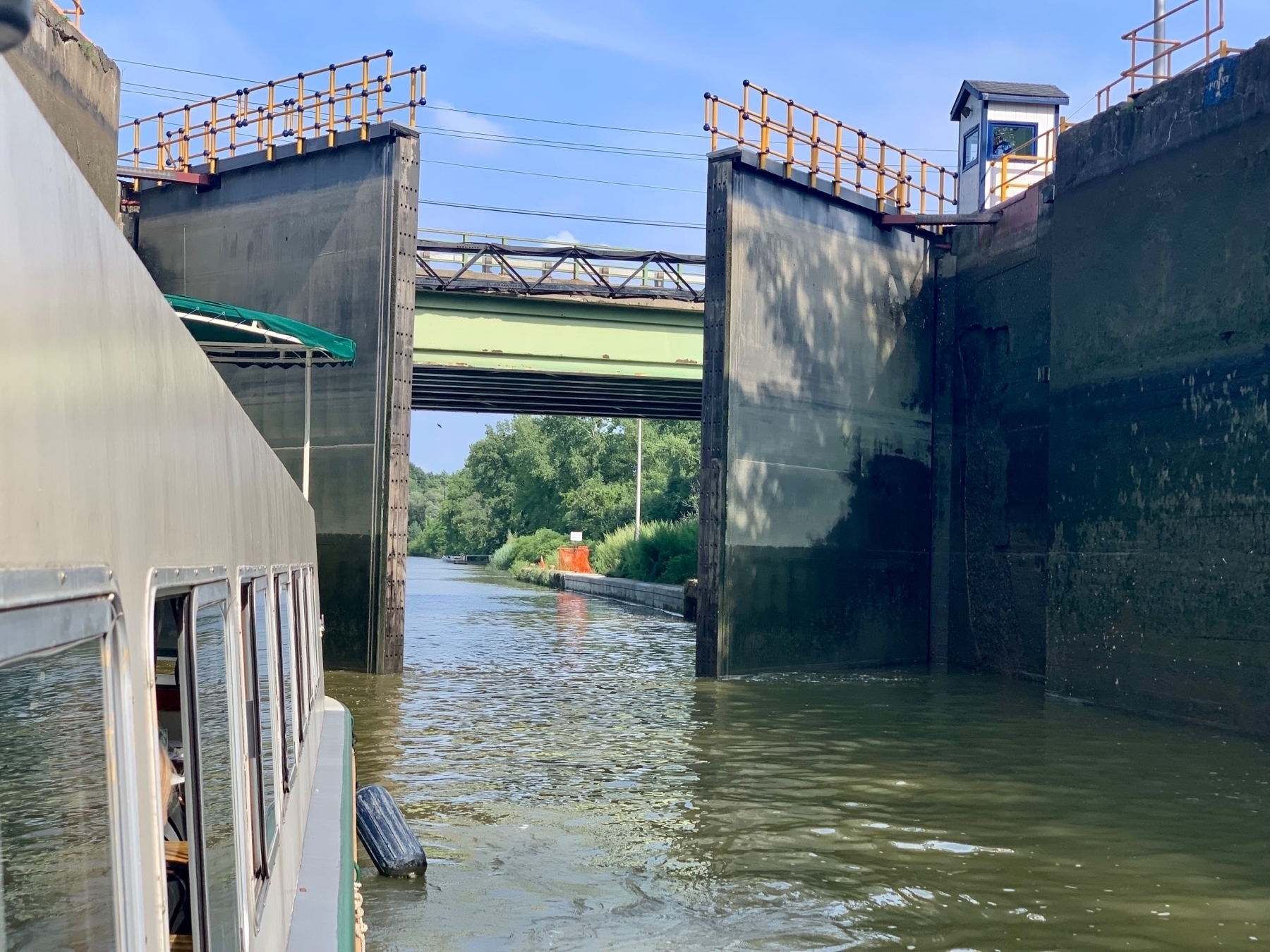 Lock doors closing behind us.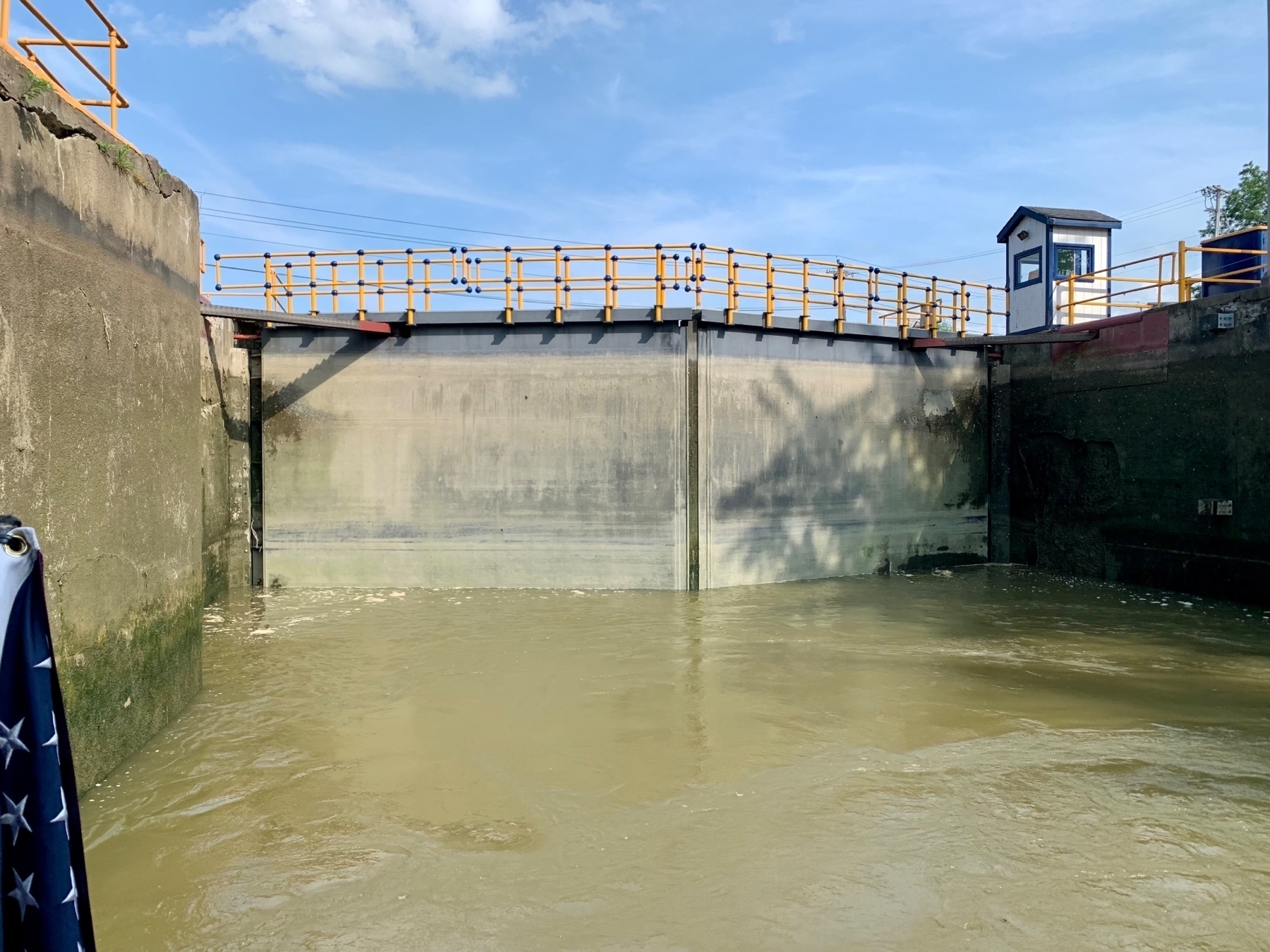 Lock doors closed and the water going up. It takes 9 minutes for the lock to fill on the way up.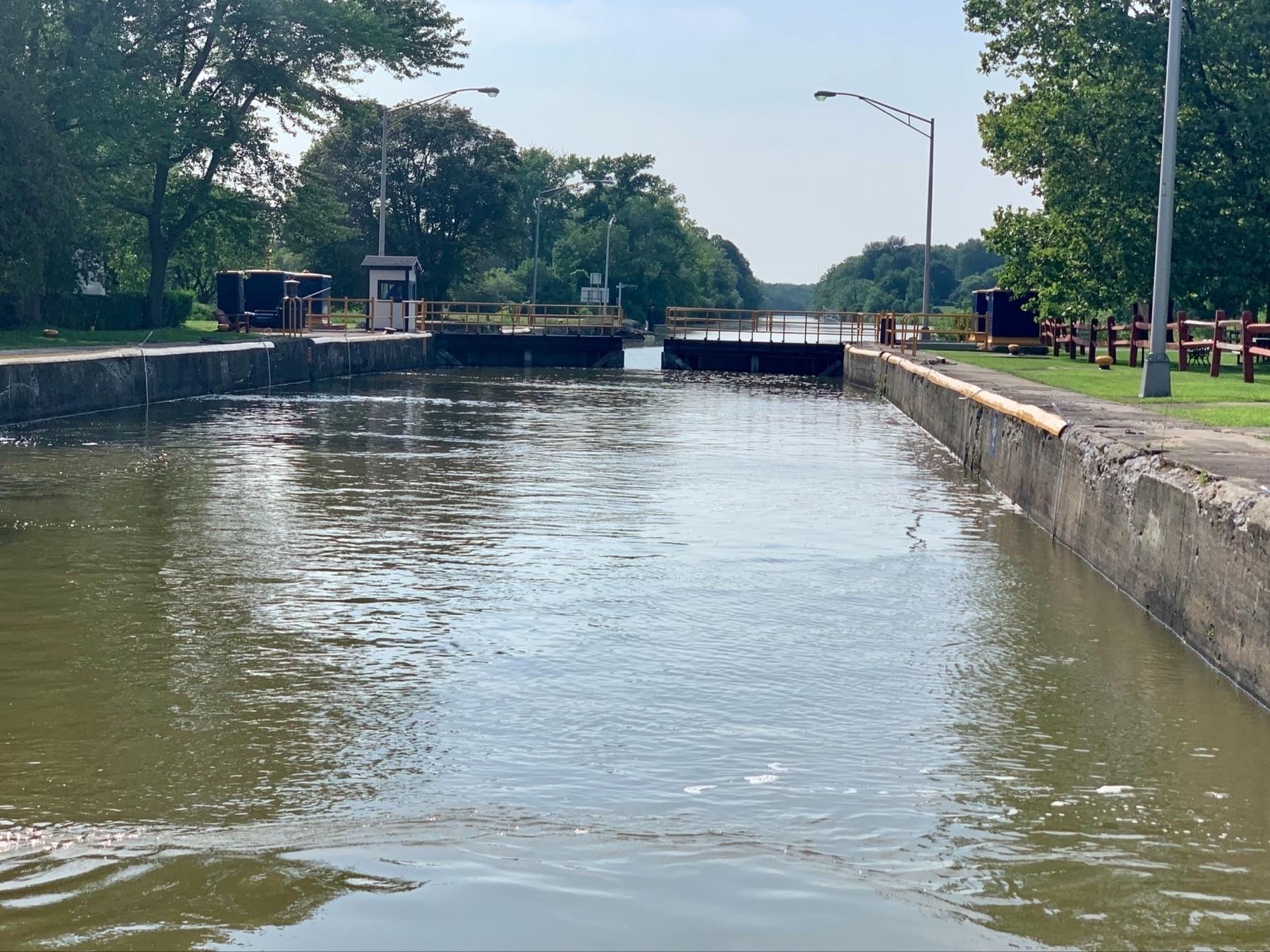 Lock is at height and we are released.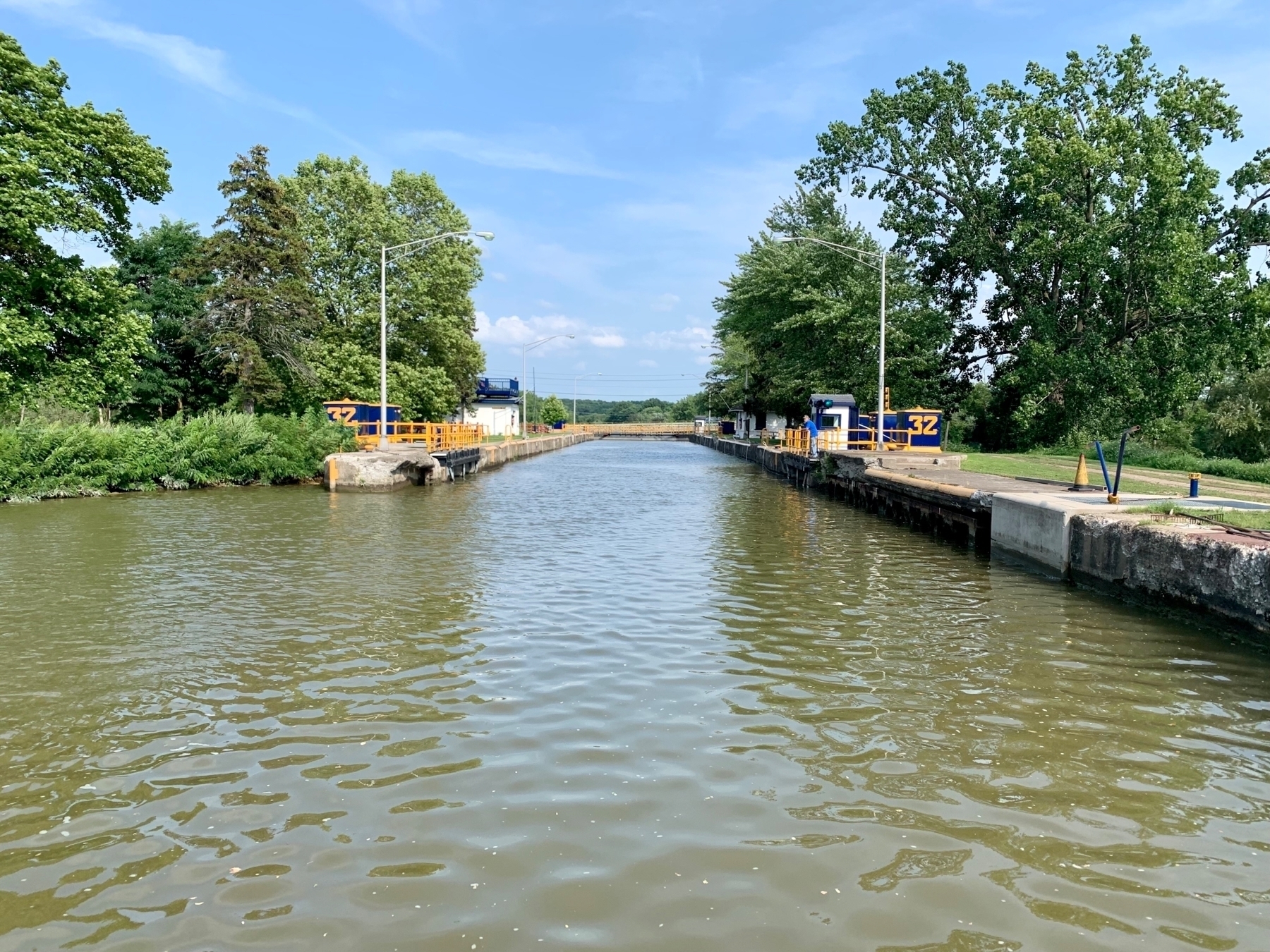 Coming back the other way with the lock doors open.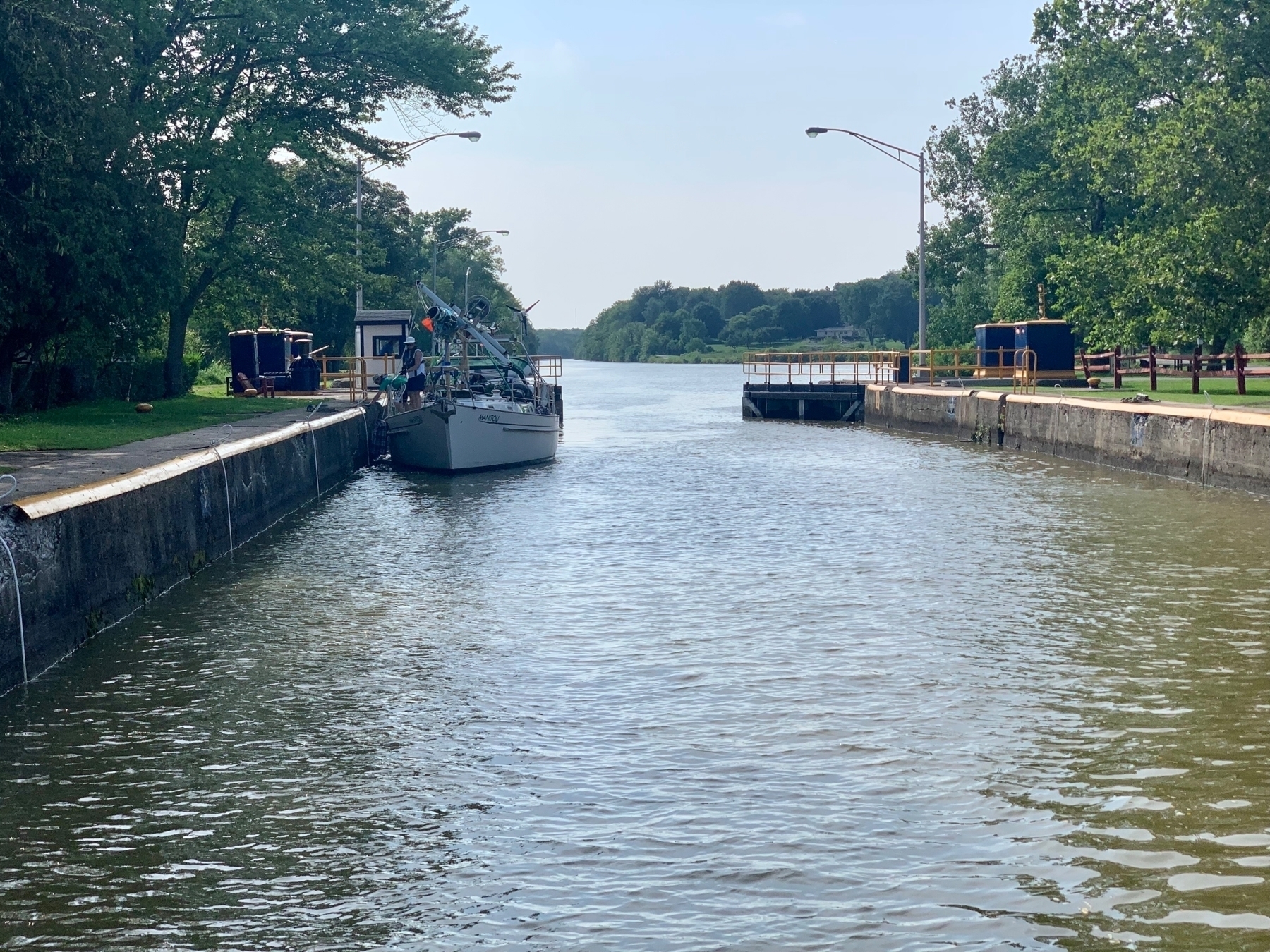 Preparing for the lock to go down. Watch my time-lapse video of the lock lowering.

Cruising along the Erie Canal and this sailboat wants to pass.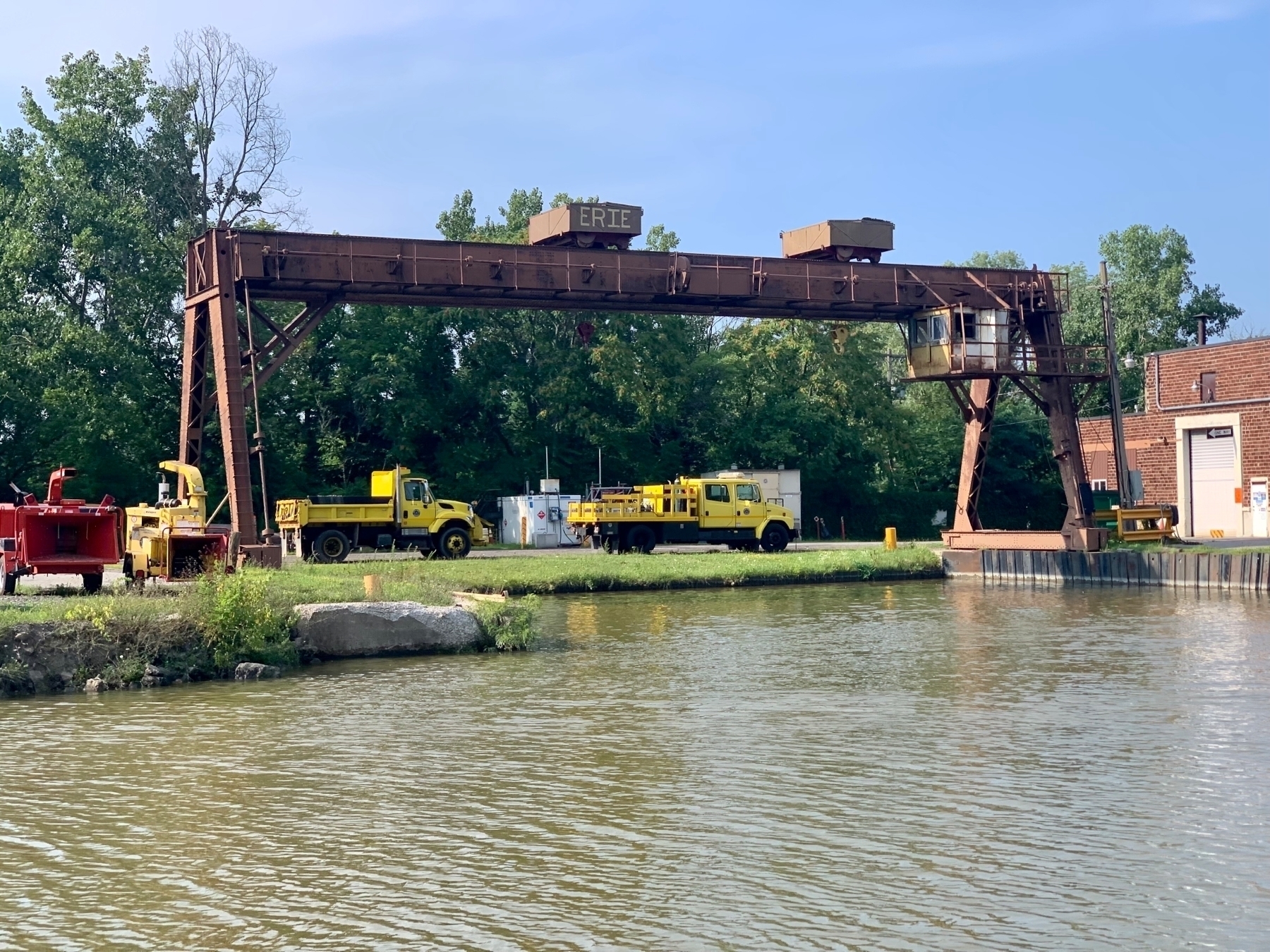 One of many maintenance stations along the canal. Each section is maintaied from a station like this.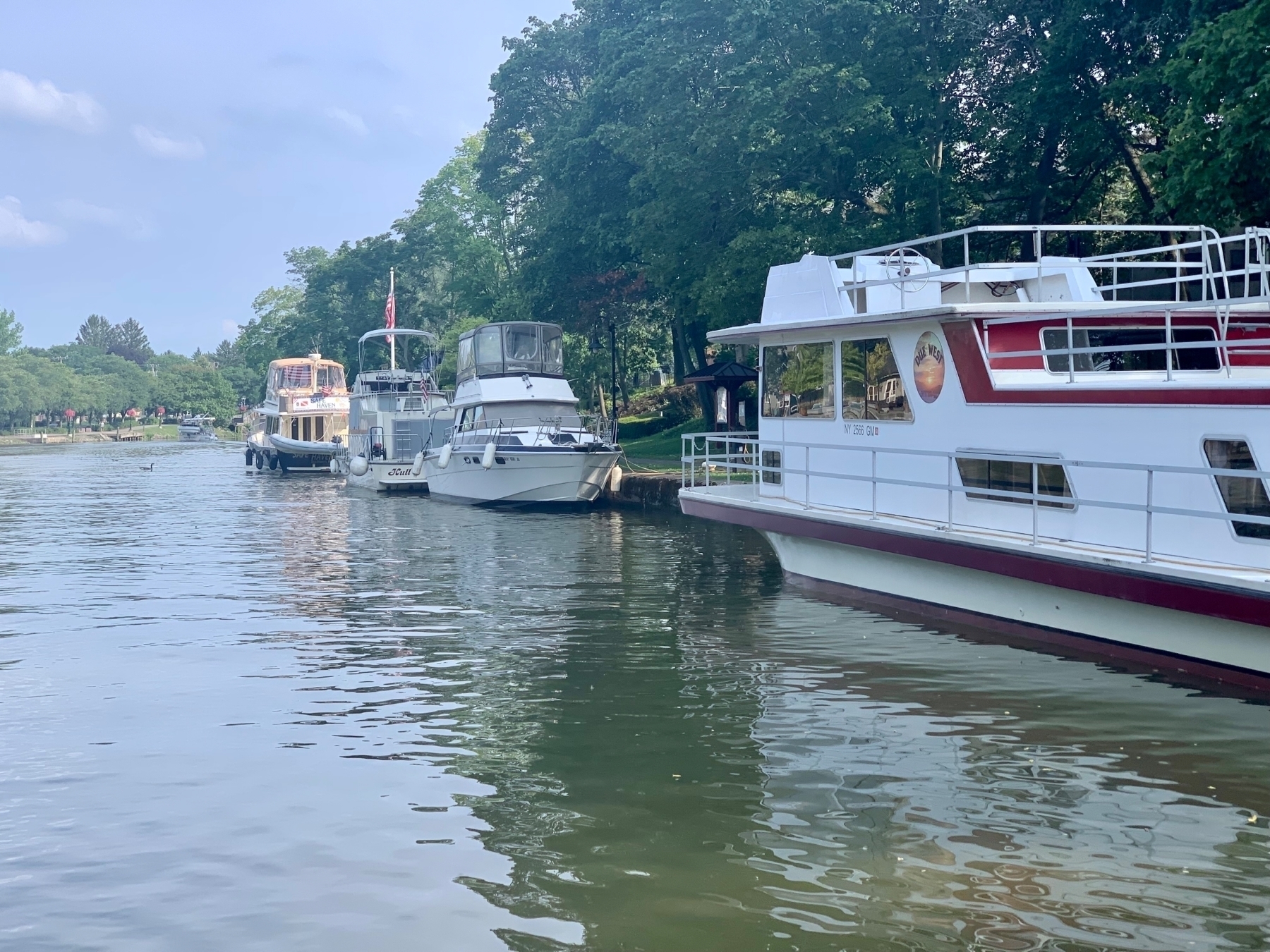 Boats docked in the canal in Pittsford.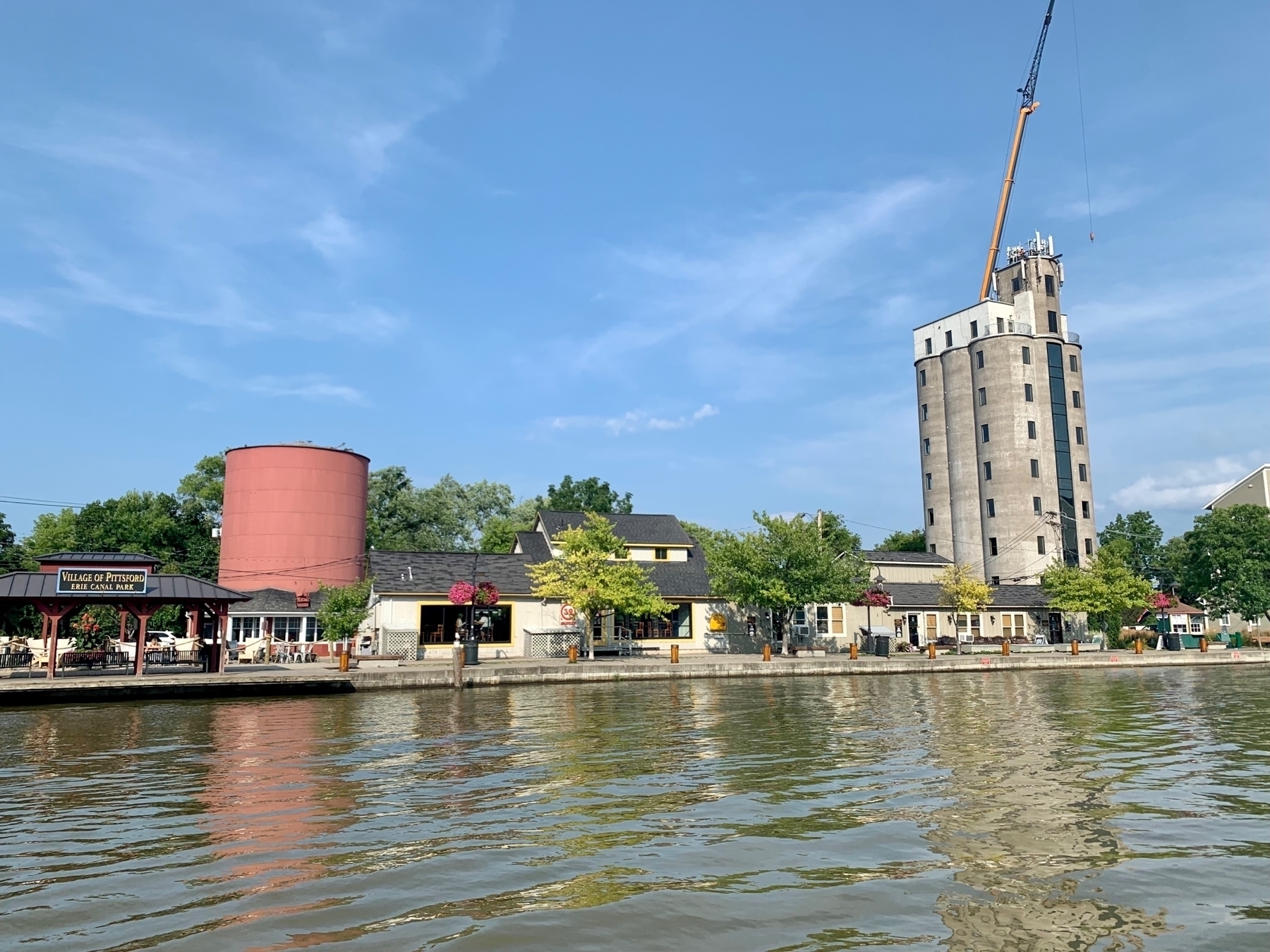 Canal shoreline in Pittsford. I also got this same view from shore.

Canal approaching an emergency damn location where the canal is higher than the neighborhoods around it.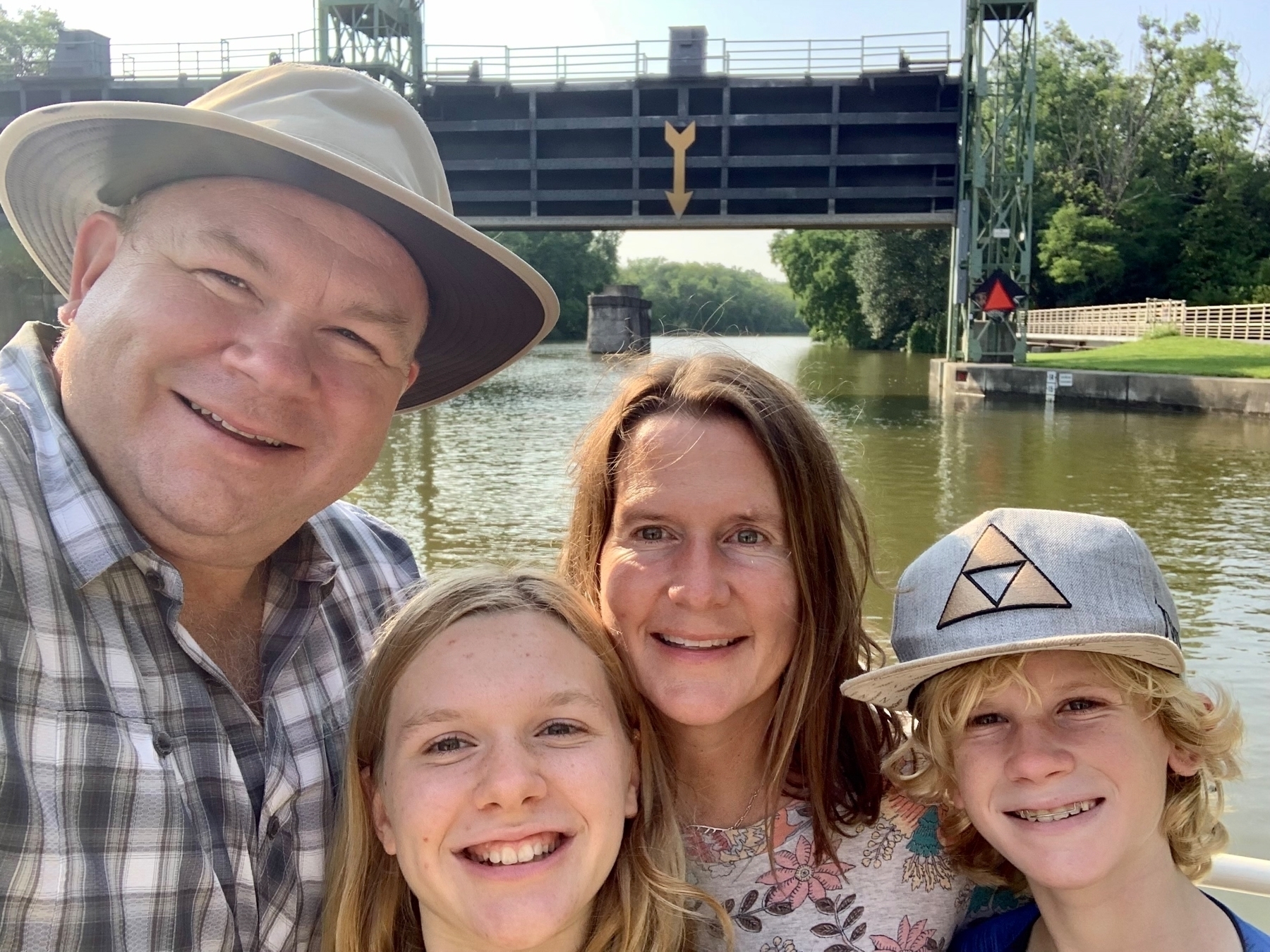 Family selfie on the canal.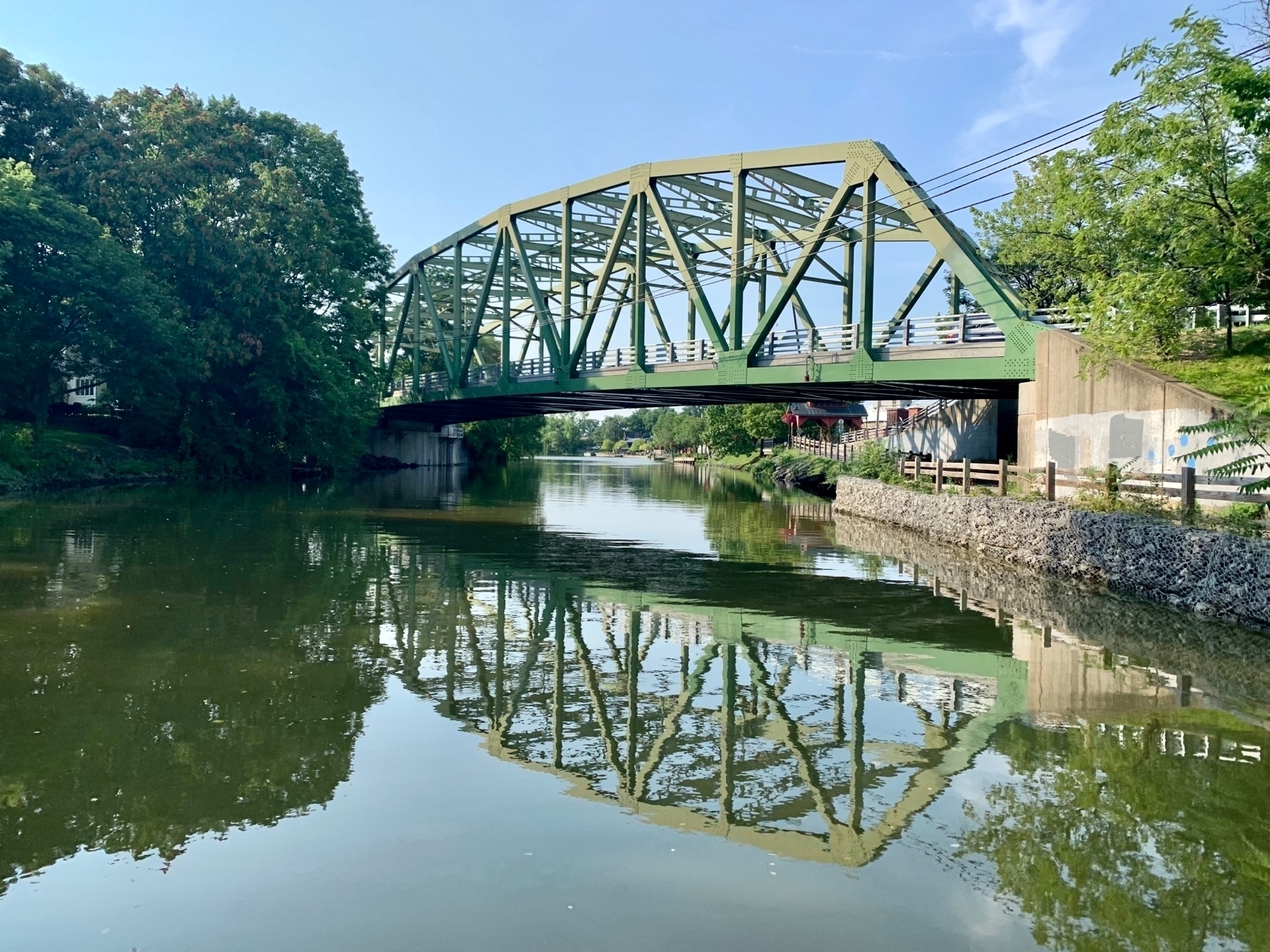 Bridge over the Erie Canal.