This morning we drove from St. Johnsbury over to New Hampshire for the day. Our first event of the day was an amazing 2+ mile hike to see the Flume Gorge. Due to COVID-19 they were requiring tickets and timed entries. When we got there people were actually queued up to get in which seemed surprising to me. As we made our way up the gorge I realized why this was such a popular hike. The route was stunning, which immaculate paths and great wooden staircases going right up inside the gorge itself! I kept wondering what this must be like in the Spring when so much more water must be going down it.
The pictures below are in order as you start at the bottom of the gorge and hike up further until the waterfall at the very beginning of the gorge.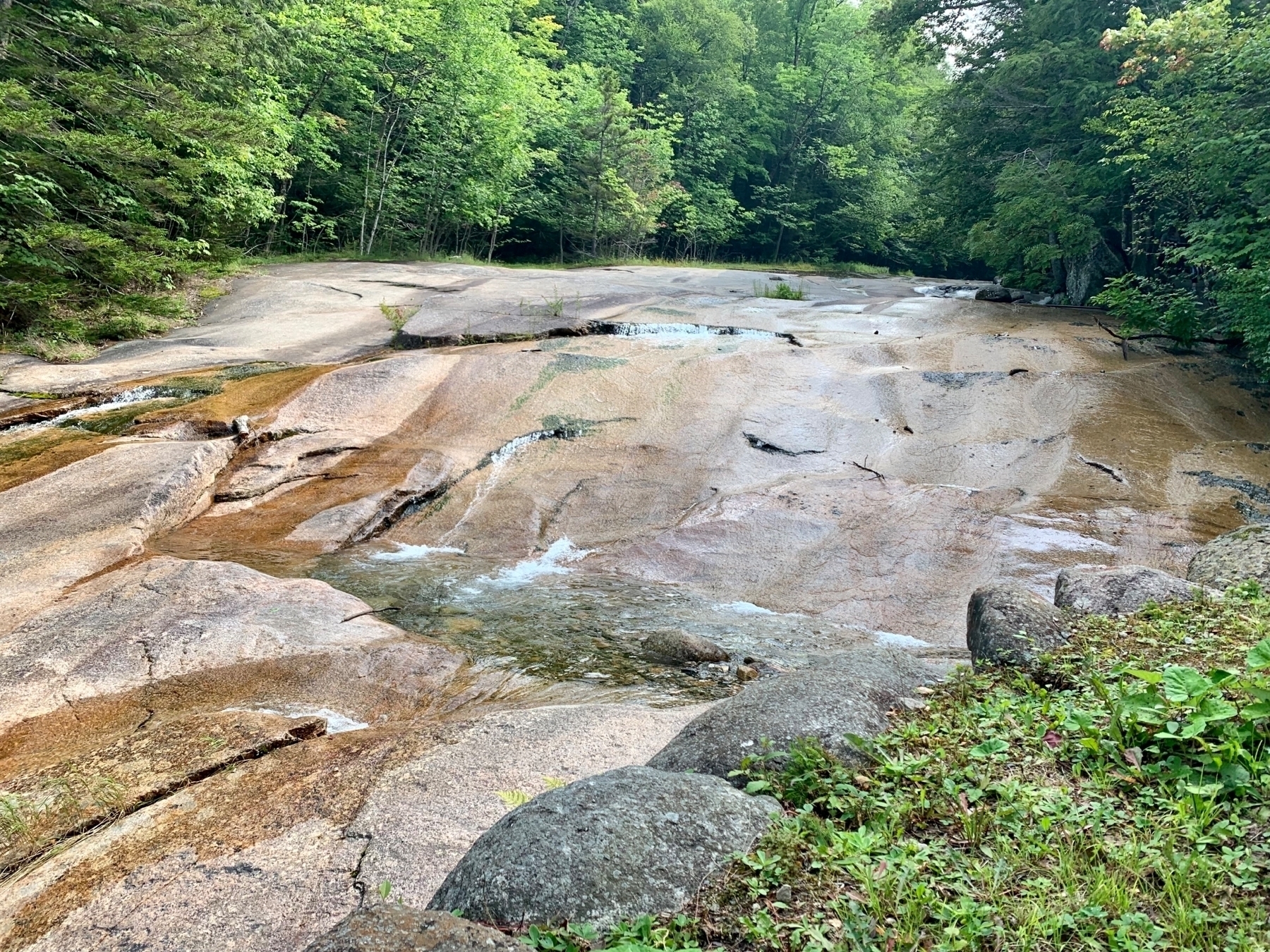 At the bottom of the gorge the water spreads out over this broad granite.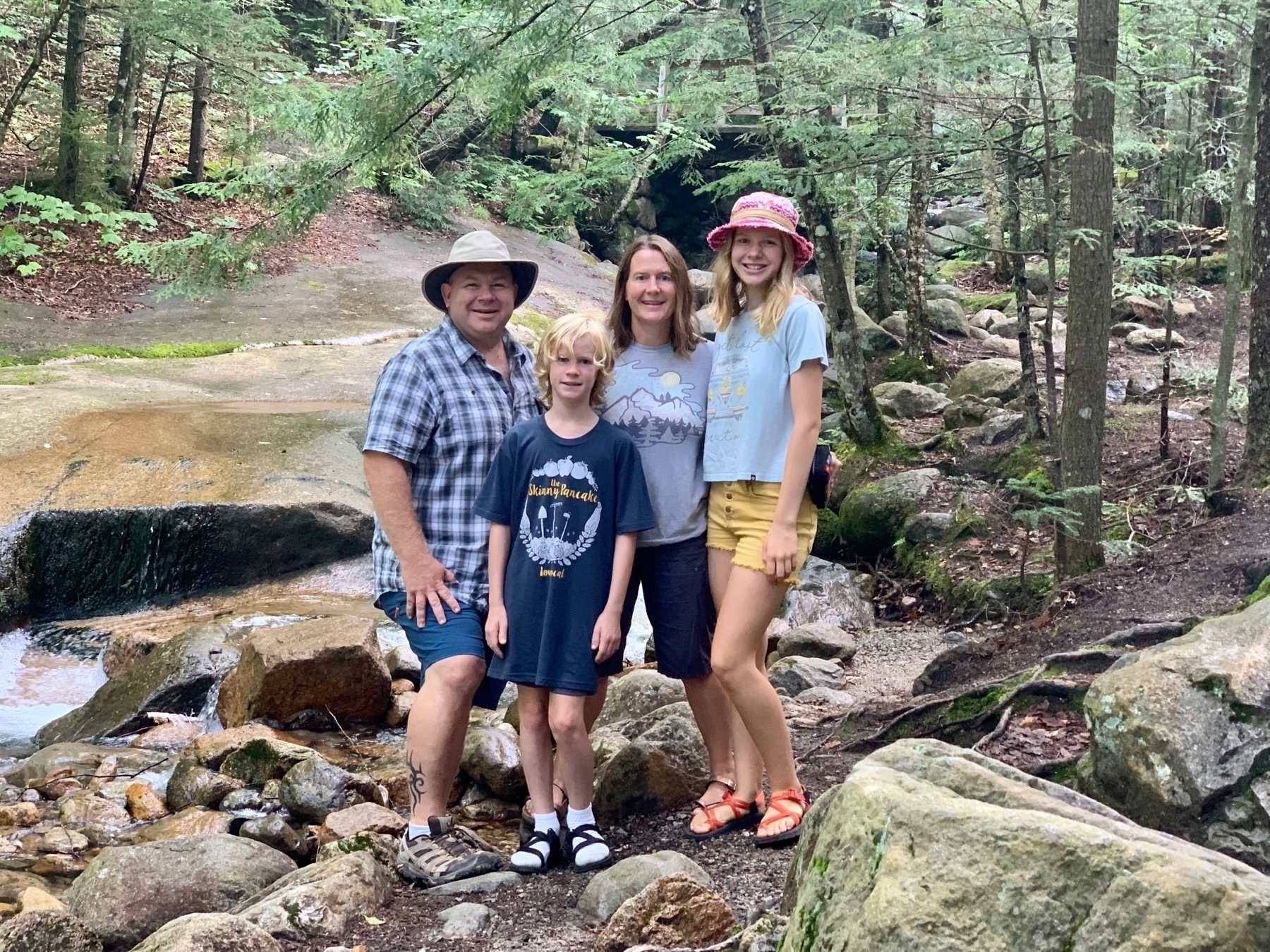 Family photo towards the bottom of the gorge.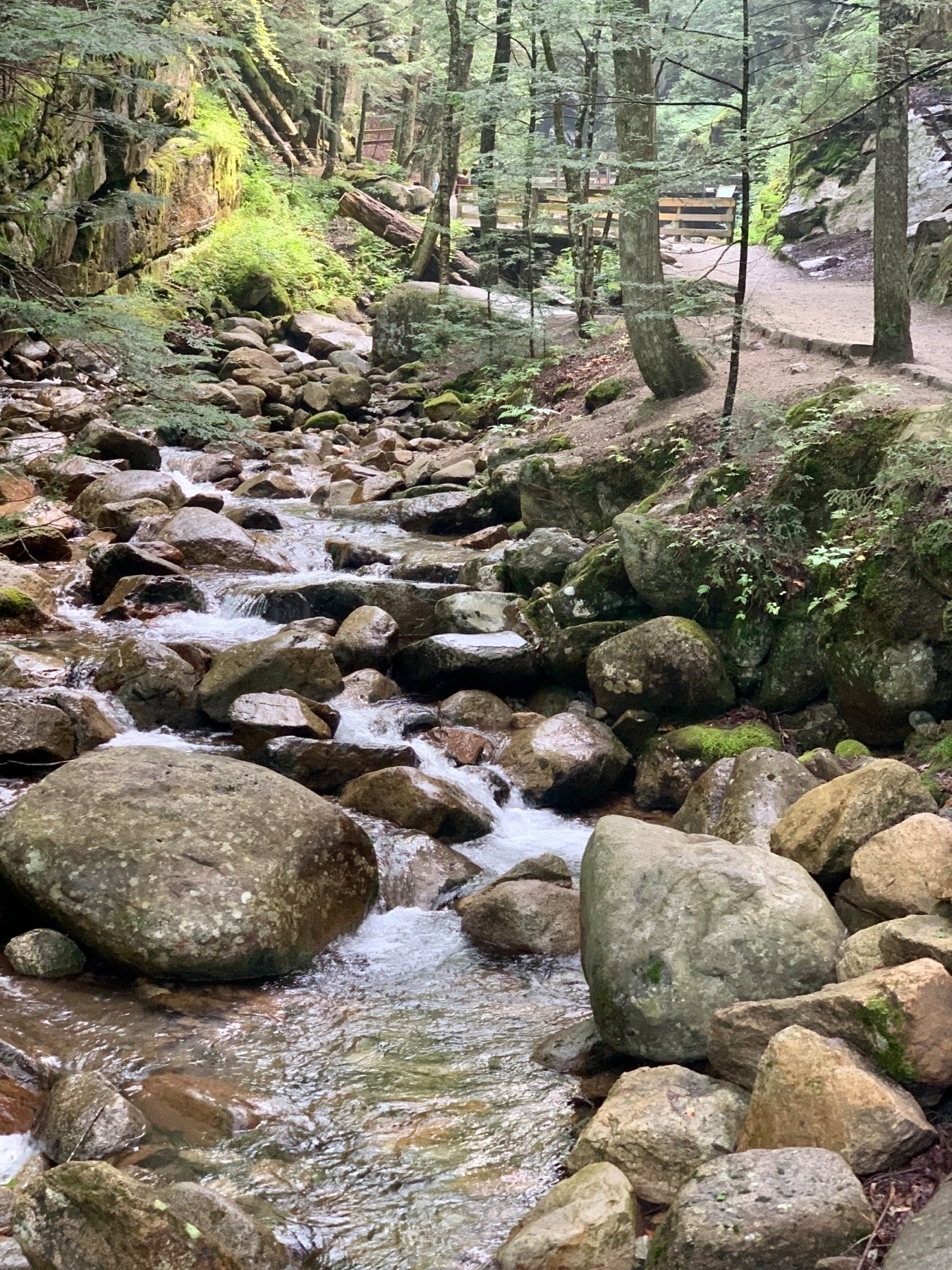 Here the gorge is coming out of the boulders and starting to go more vertical.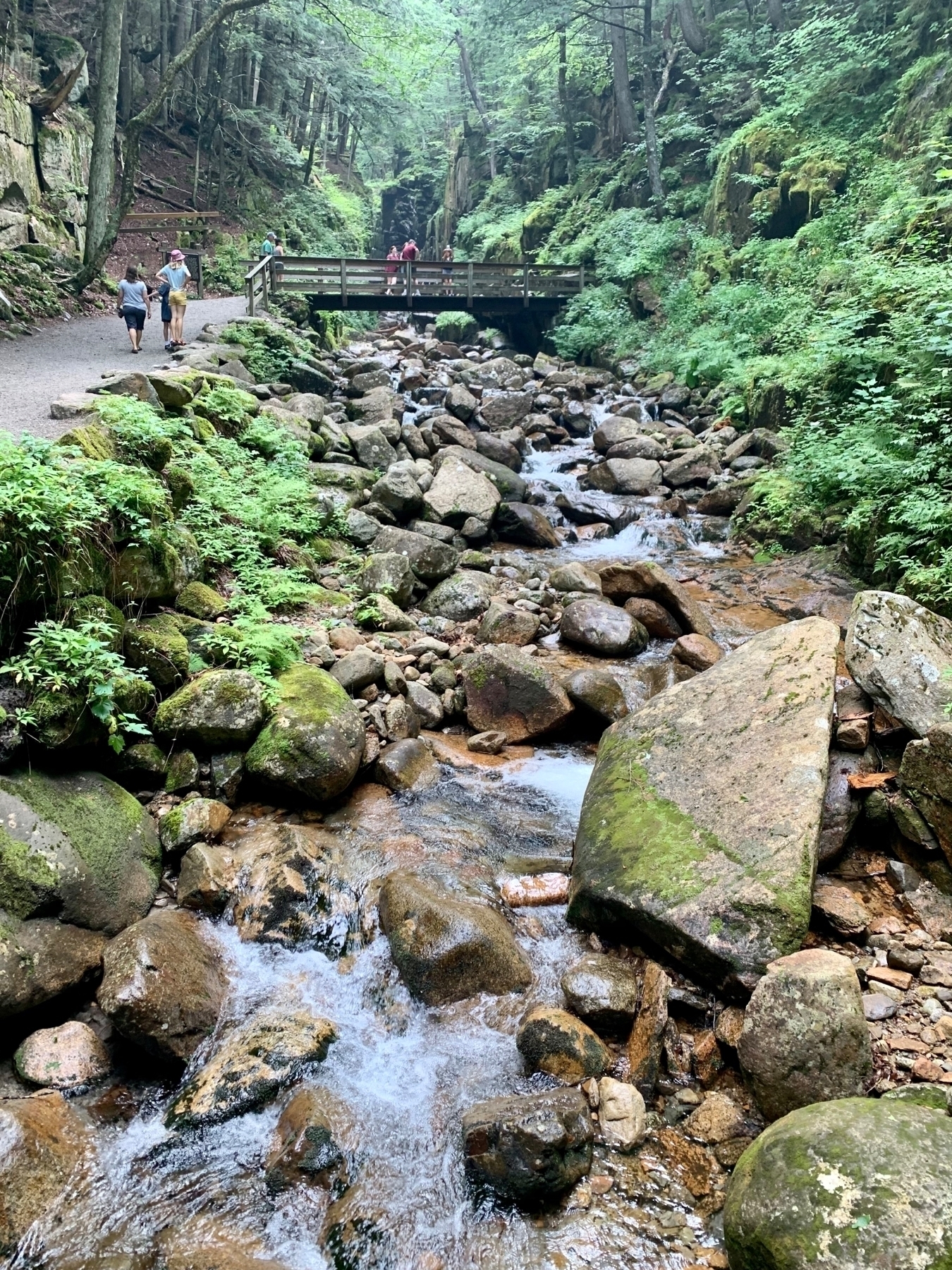 Crossing one of several bridges as we walk along either side of the gorge.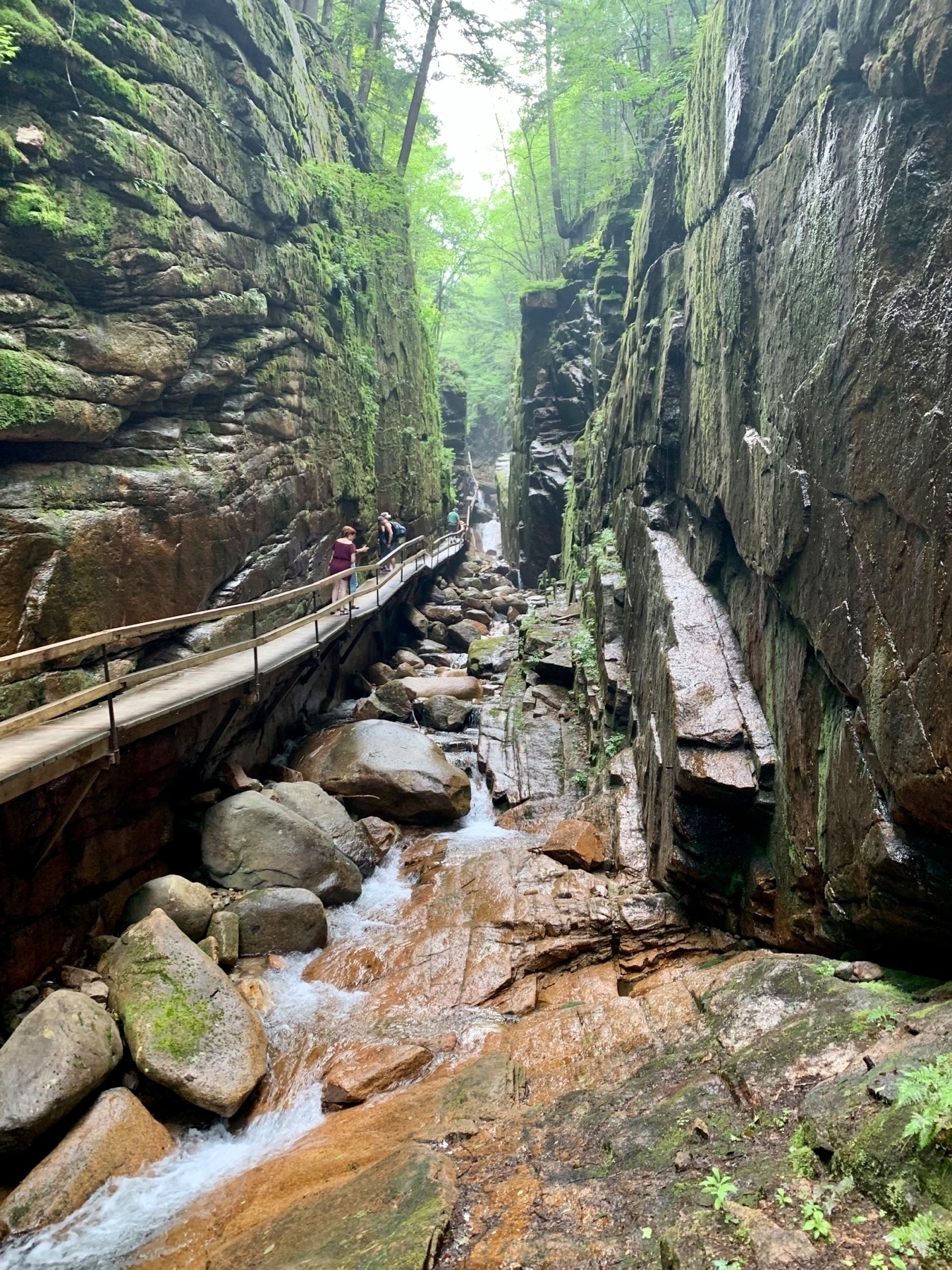 The elaborate walkways and stairs are impressive to take you directly up the gorge.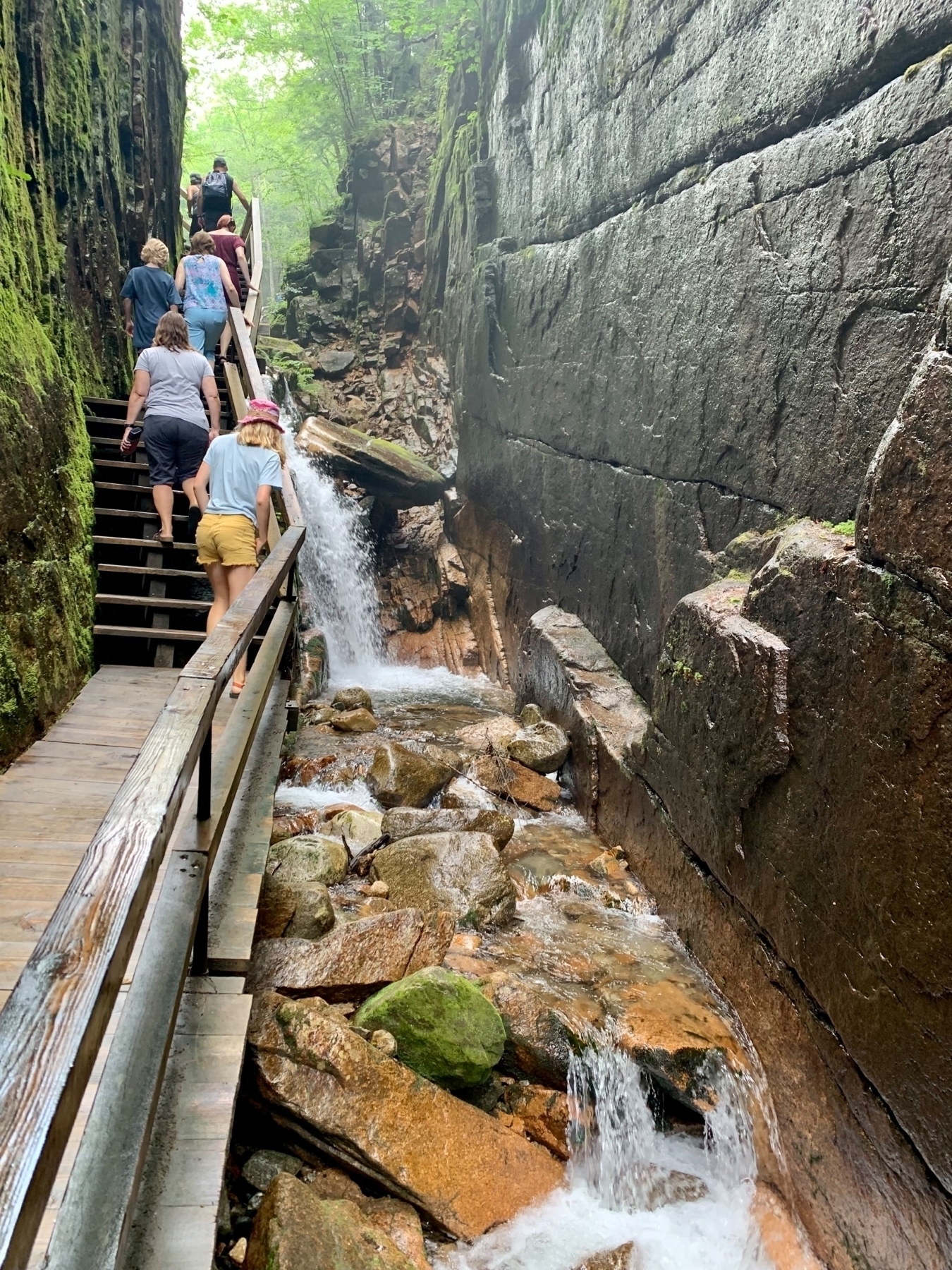 Stairs going up through a narrow passage in the gorge.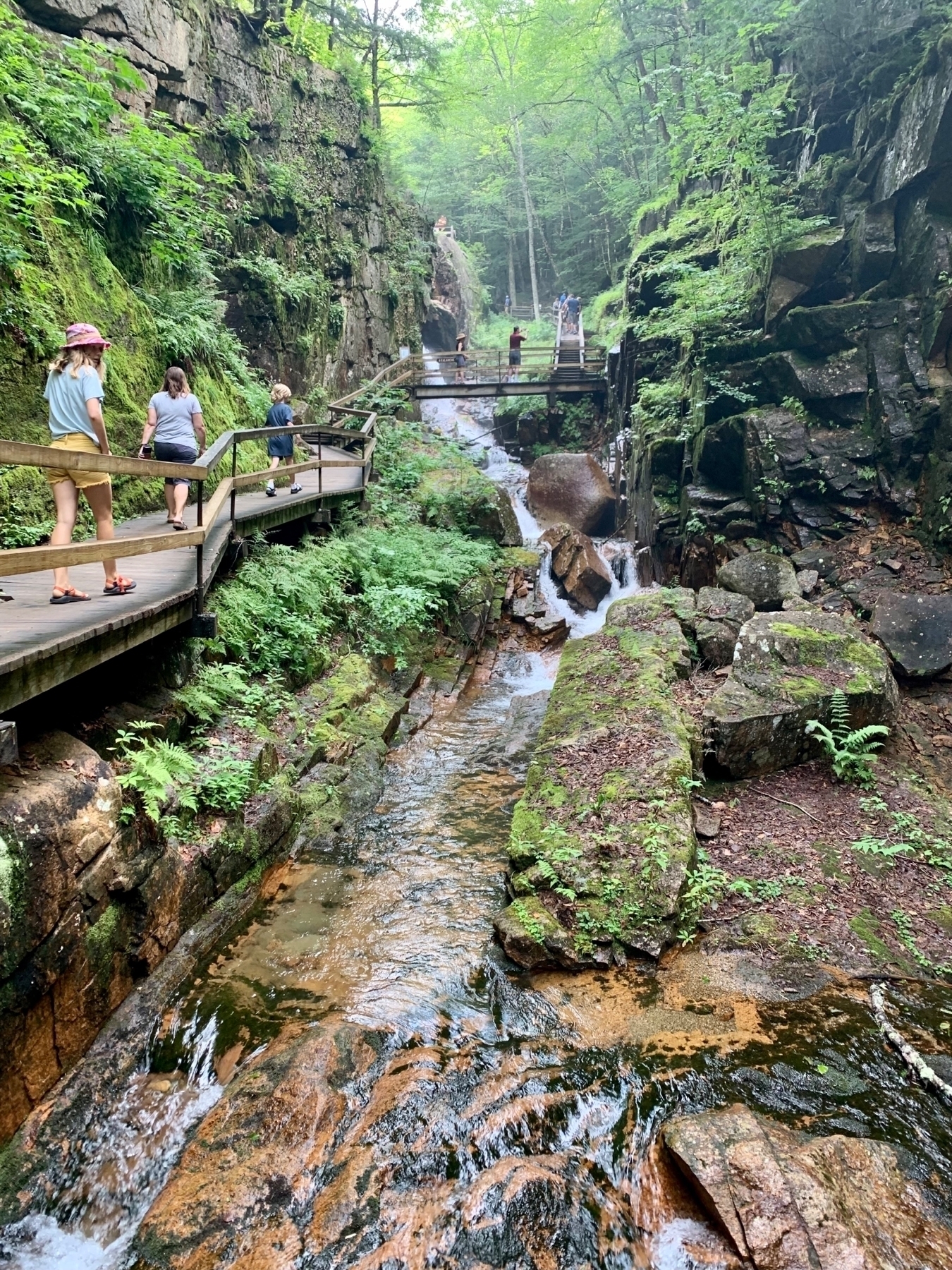 My favorite photo from inside the gorge with all the lush greens and the walkways.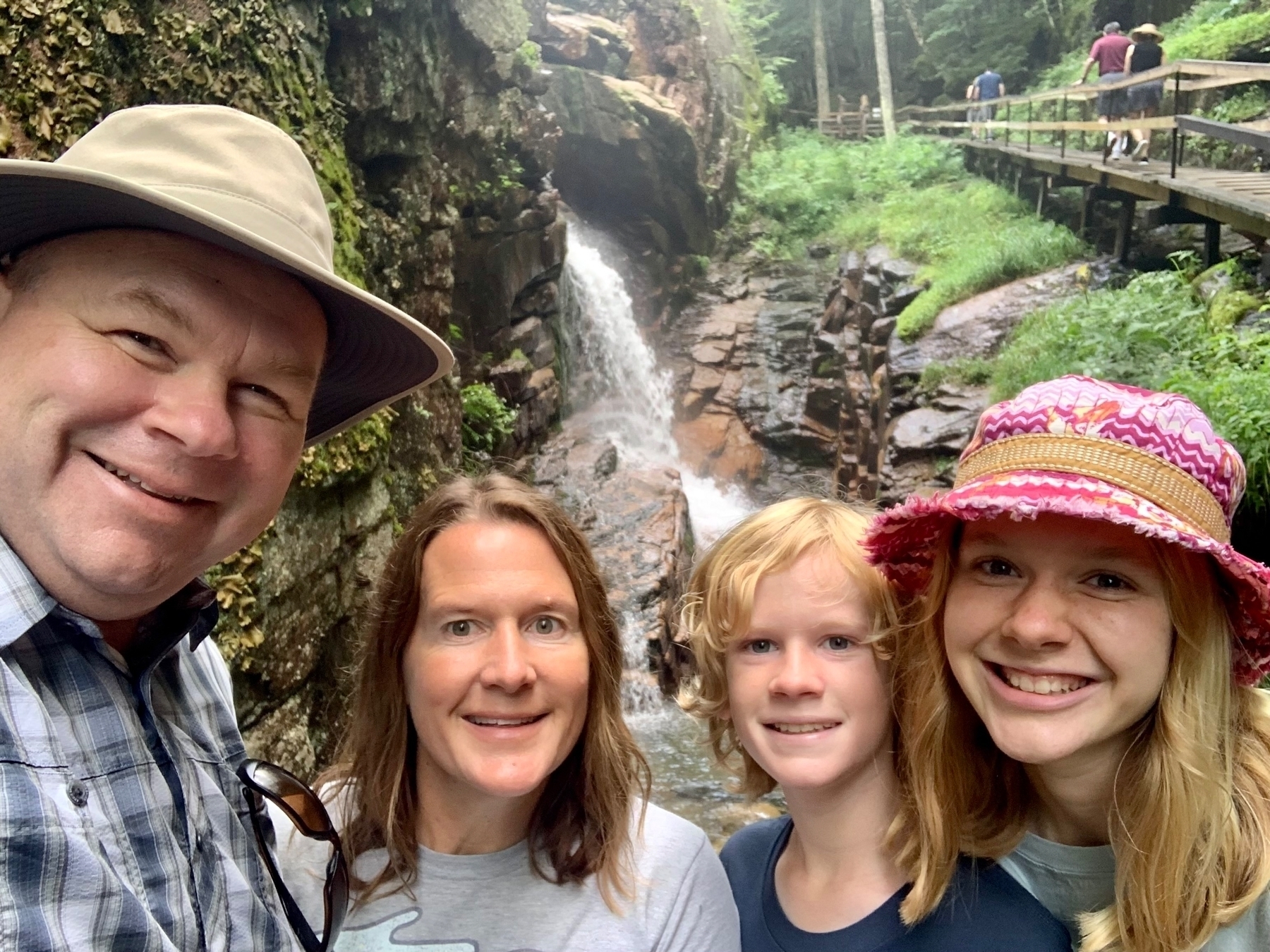 Family selfie with the falls at the top in the background.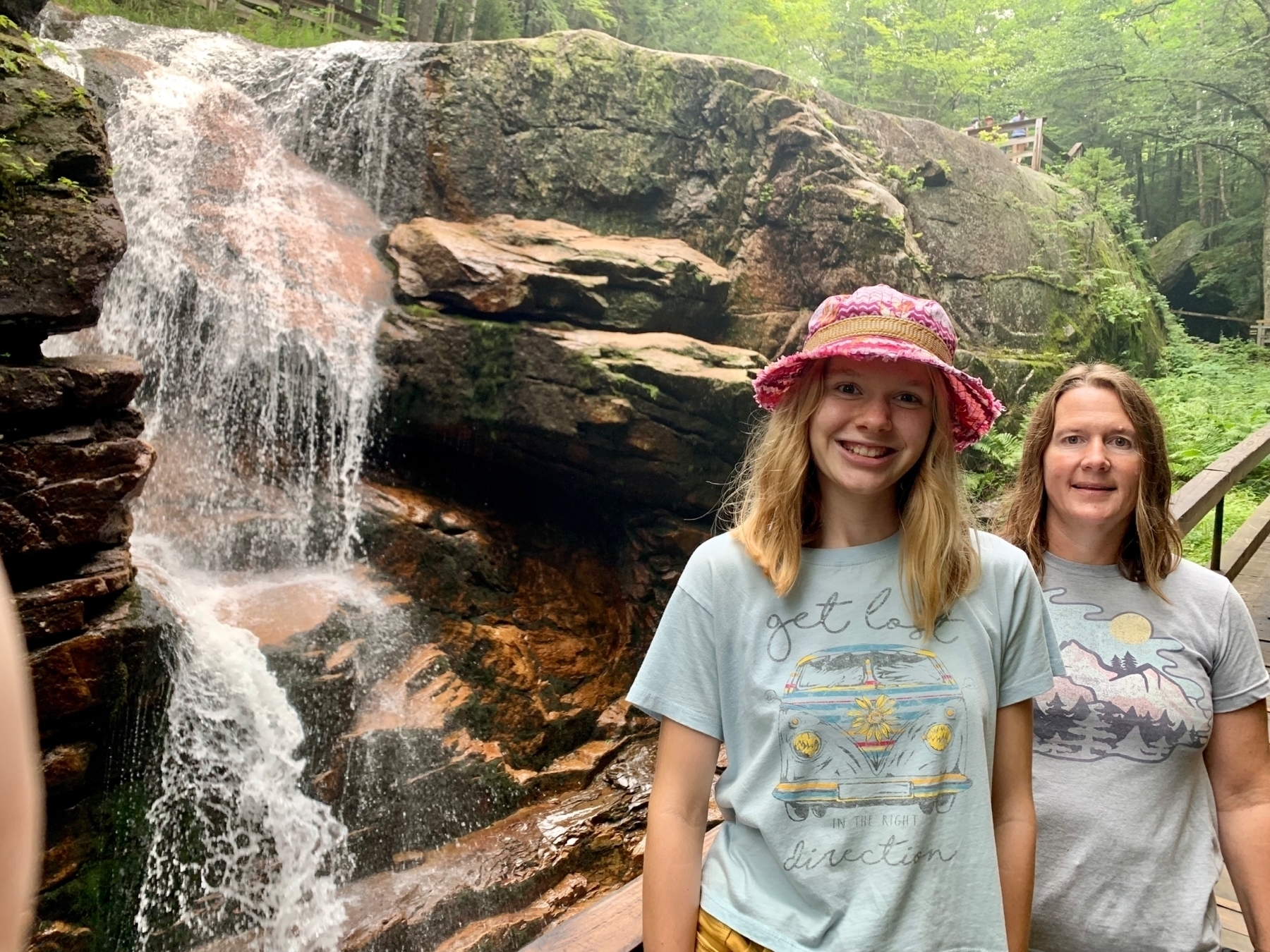 Tammy and Mazie in front of the falls at the top.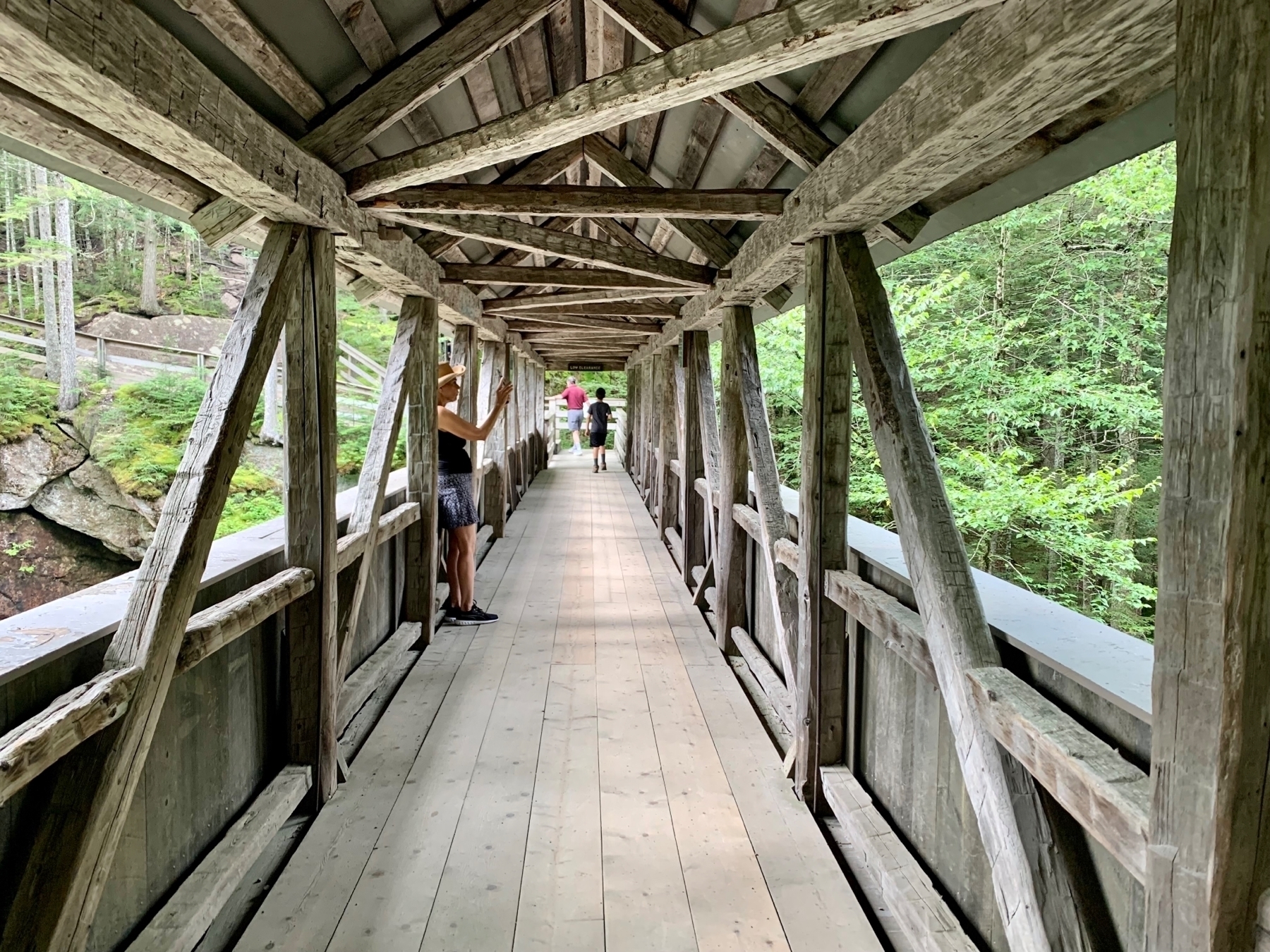 Inside covered bridge crossing the Pemigewasset River.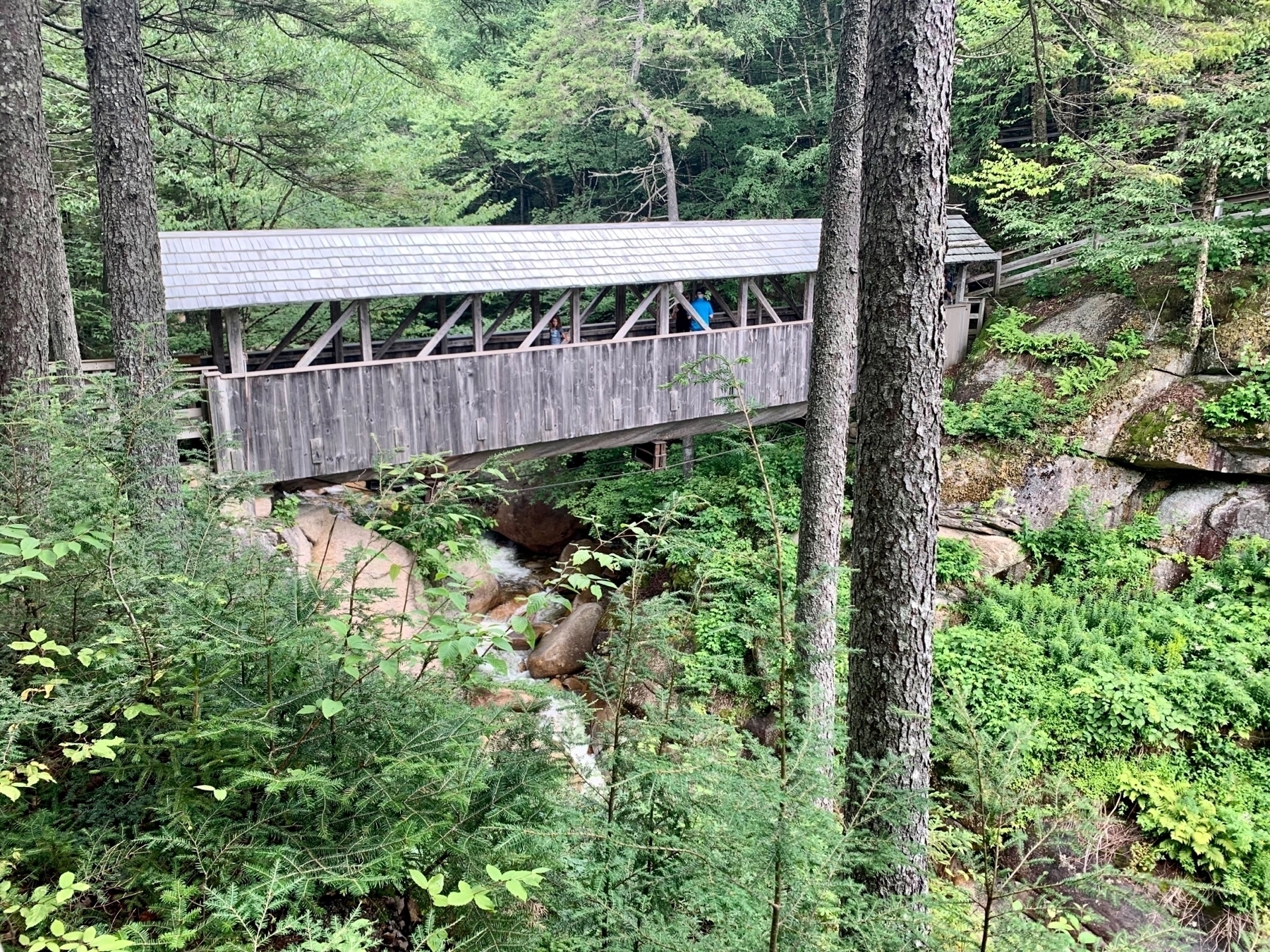 Covered bridge above the pool along the Pemigewasset River.
Here is our walking path totaling 2.3 miles.