Every Wednesday that we have been in Arizona, Tammy has been able to meet up with her Mom and hike Pinnacle Peak. Most of the time Mazie has been able to join her, but I was working so I couldn't join. This week I'm on vacation and Tammy and I got to hike it together. It is a great route and the trail was impeccably maintained. They even have volunteers that are there to call for help if anyone needs it.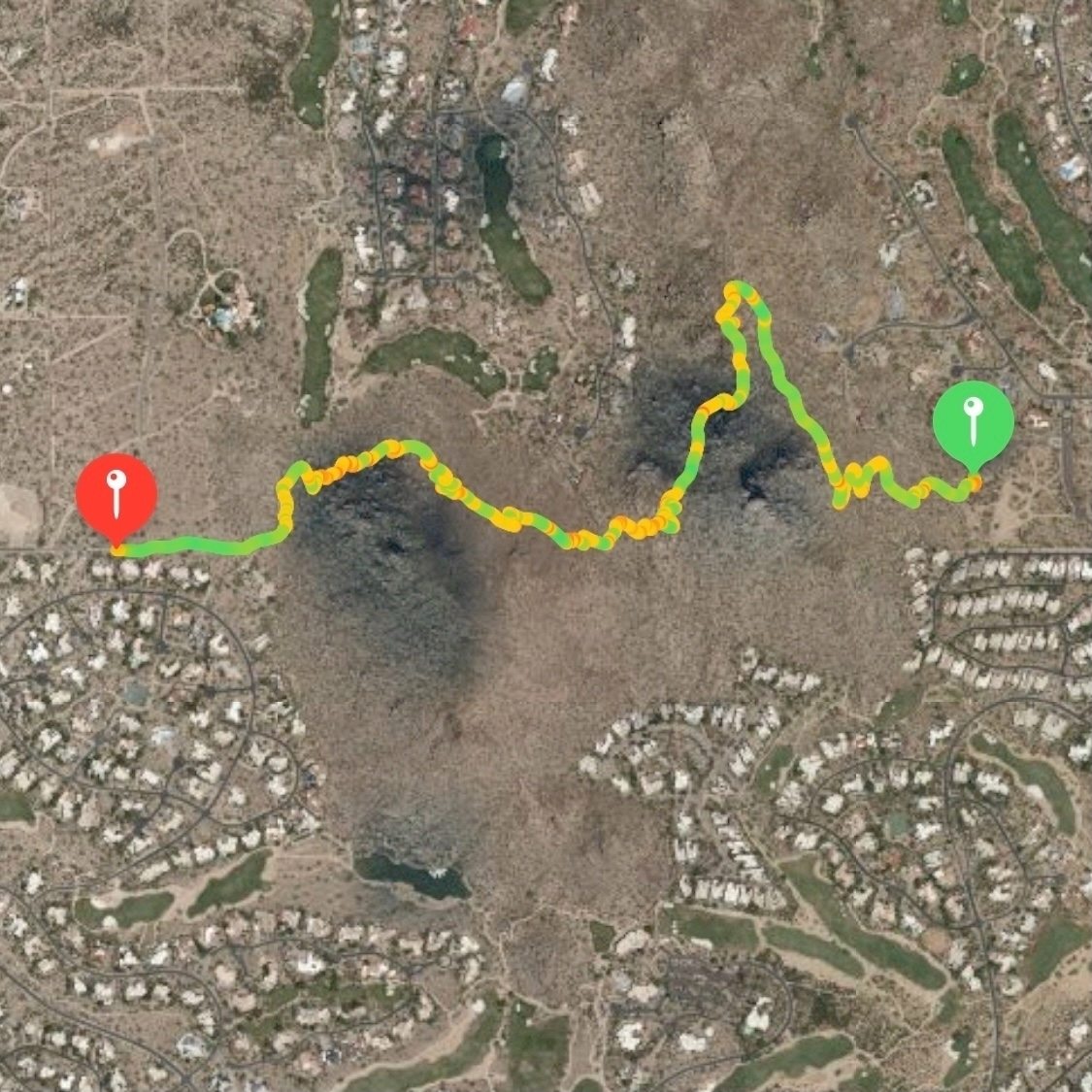 Tammy and I hiked from the trailhead to the end which was 2 miles. We went all the way to the end and touched the gate at marker 101. 436 feet of climbing that way. On the way back Tammy and I went at our own pace, and we both decided to push it.
She quickly left me in the dust. On the way back, the trail immediately climbs steadily for a half-mile and I was "redlined" at 170+ bpm the entire way up. You also get to climb more on the way back with 732 feet of elevation in the 2 mile return route. It turns out the end of the trail is about 300 feet lower than the trailhead!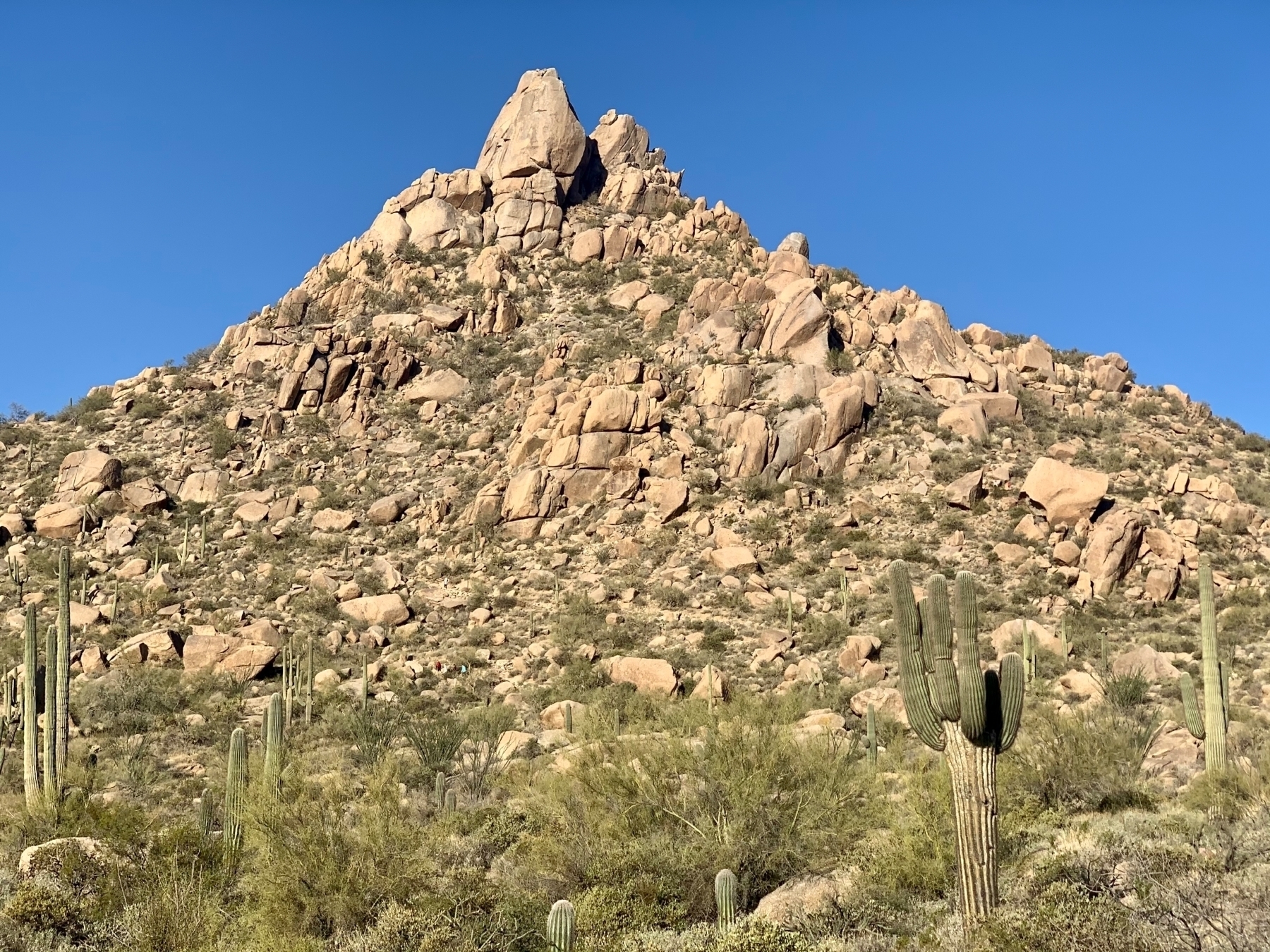 View of Pinnacle Peak from the beginning of the trail. You never do get to the peak.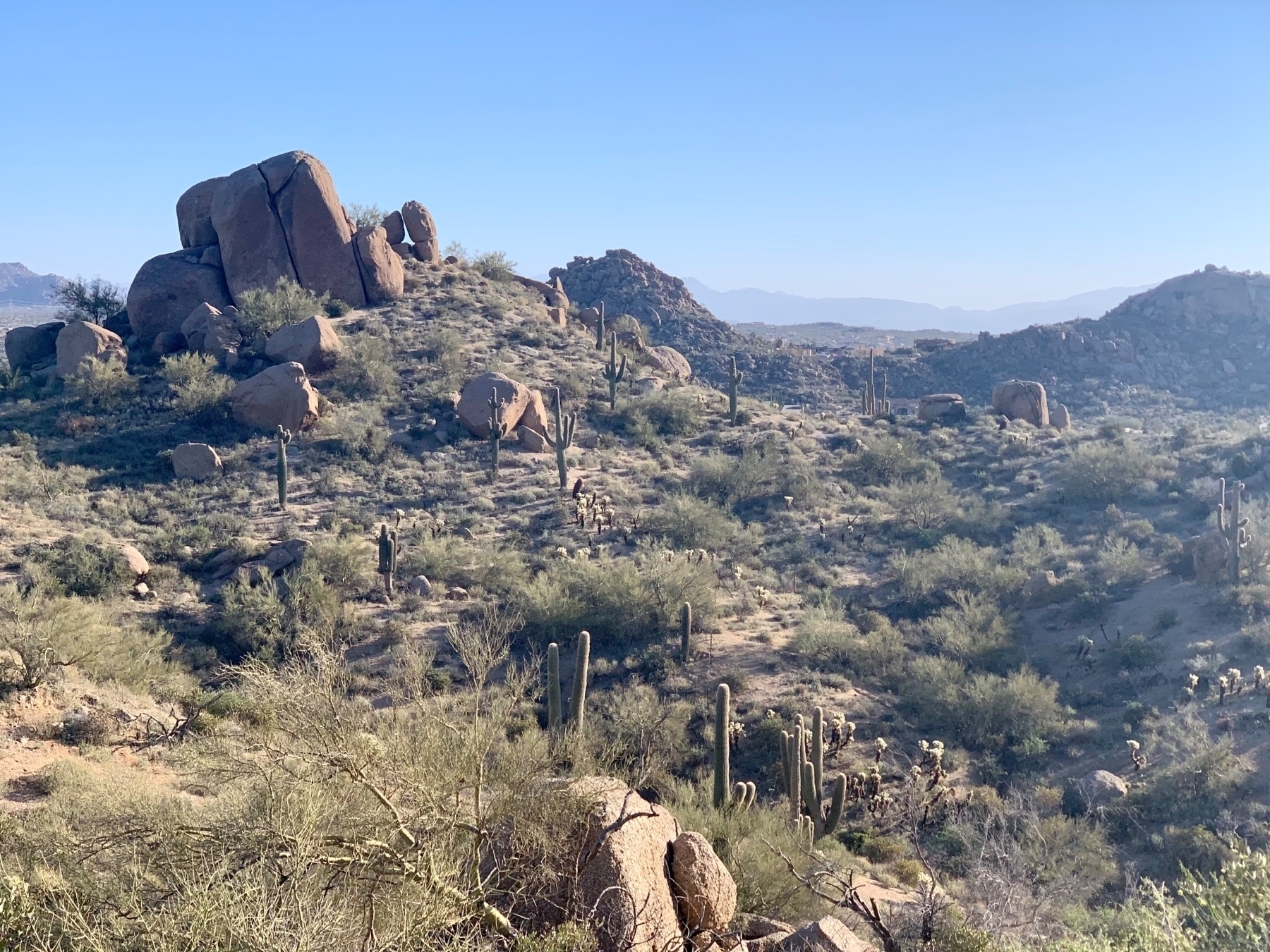 Can't get enough of the Saguaro cactus all around the trail.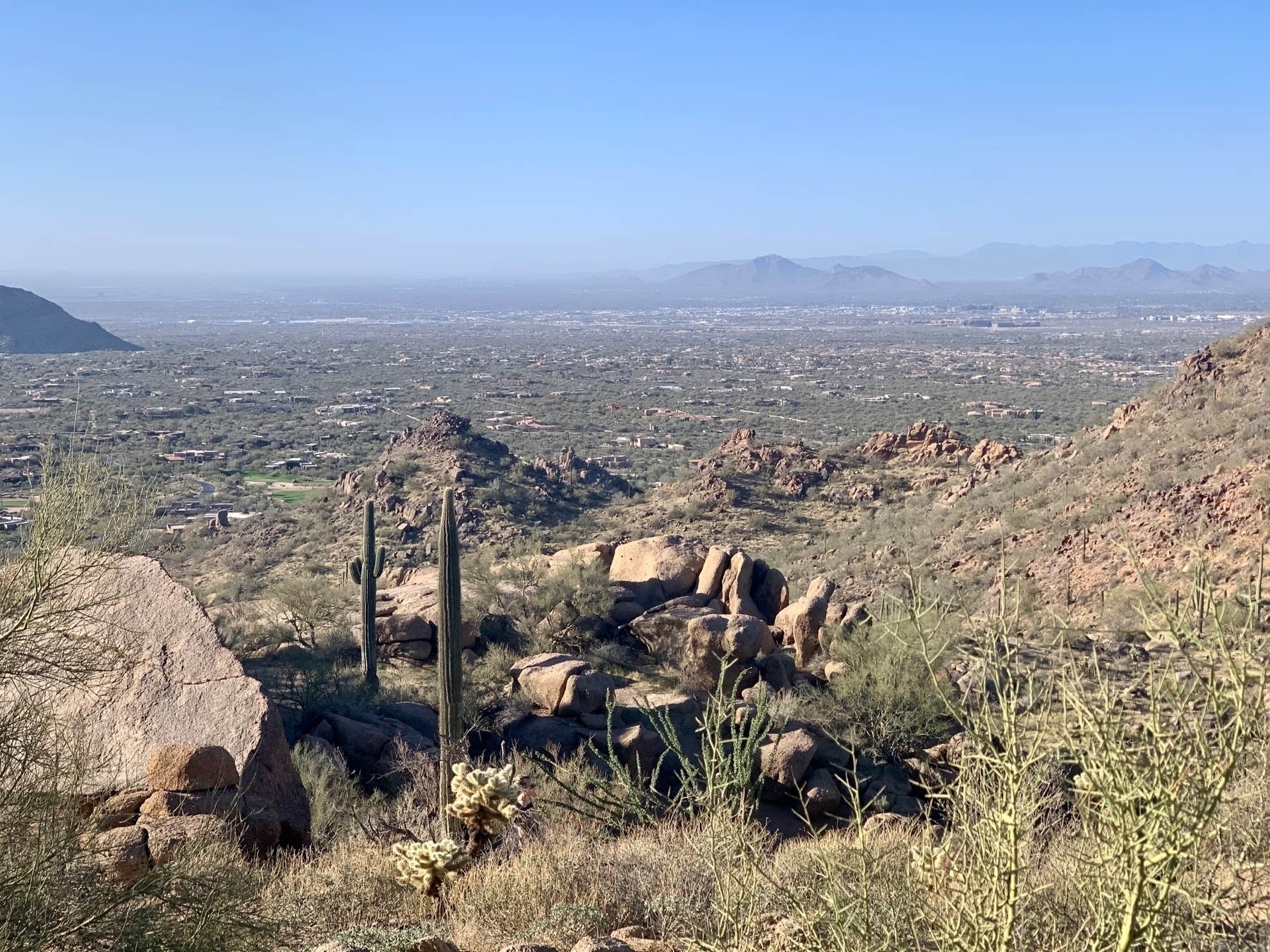 You can see Scottsdale and the surrounding Phoenix area very well from here.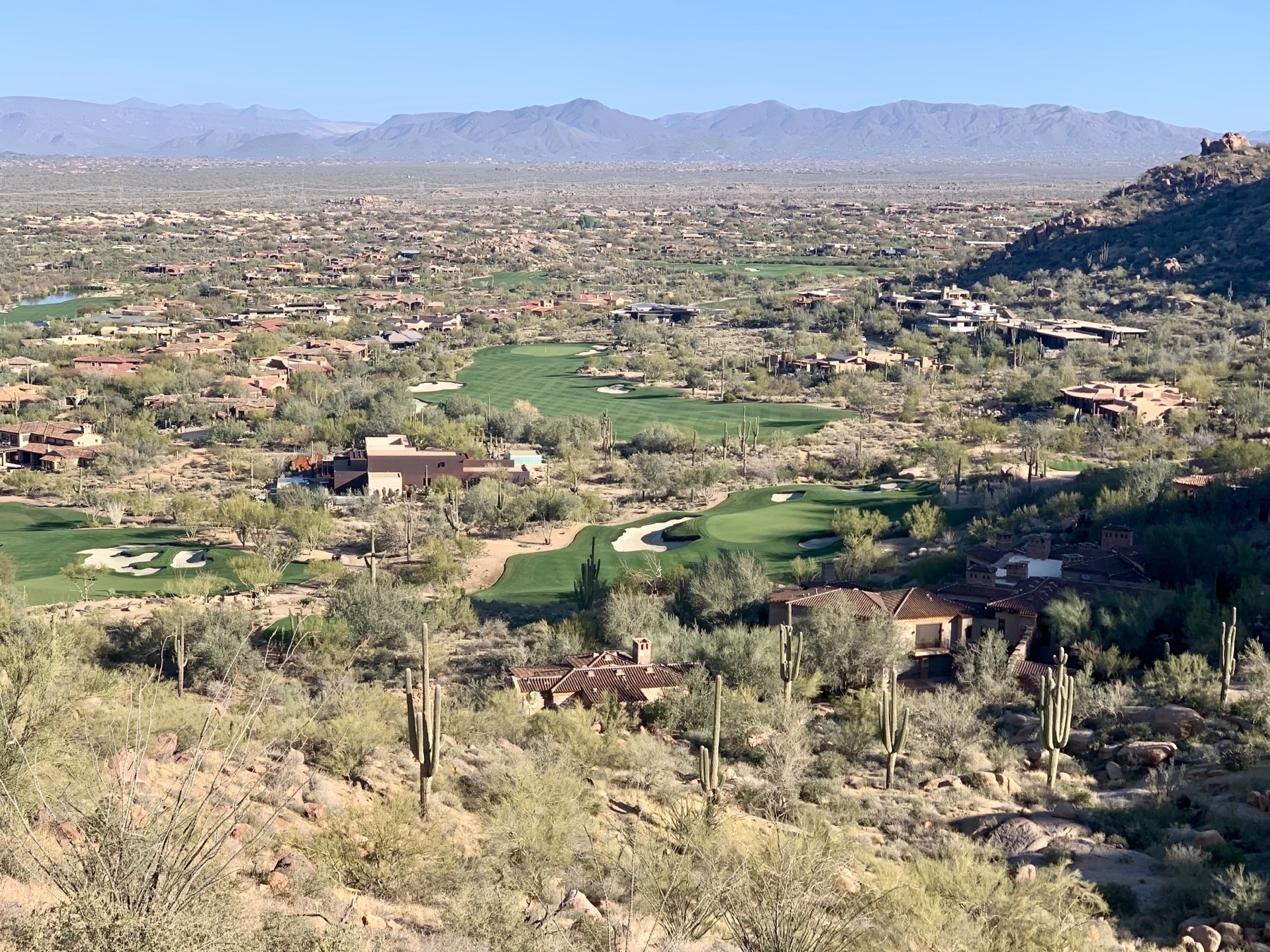 Golf courses really stand out in the desert landscape. As do the incredible houses in this area.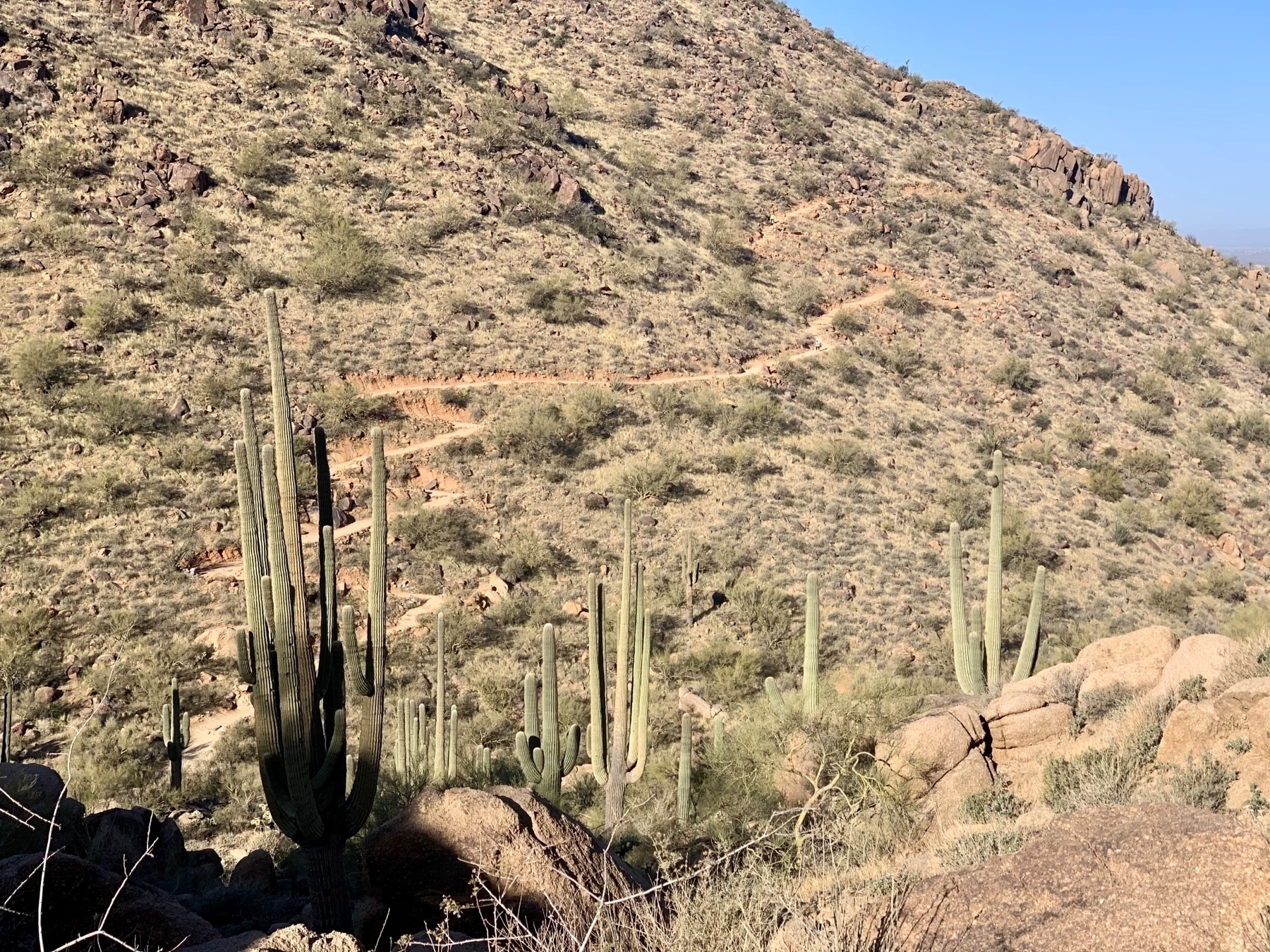 You climb and descend twice on this trail. Here you can see the trail on the other side climbing up the second mountain.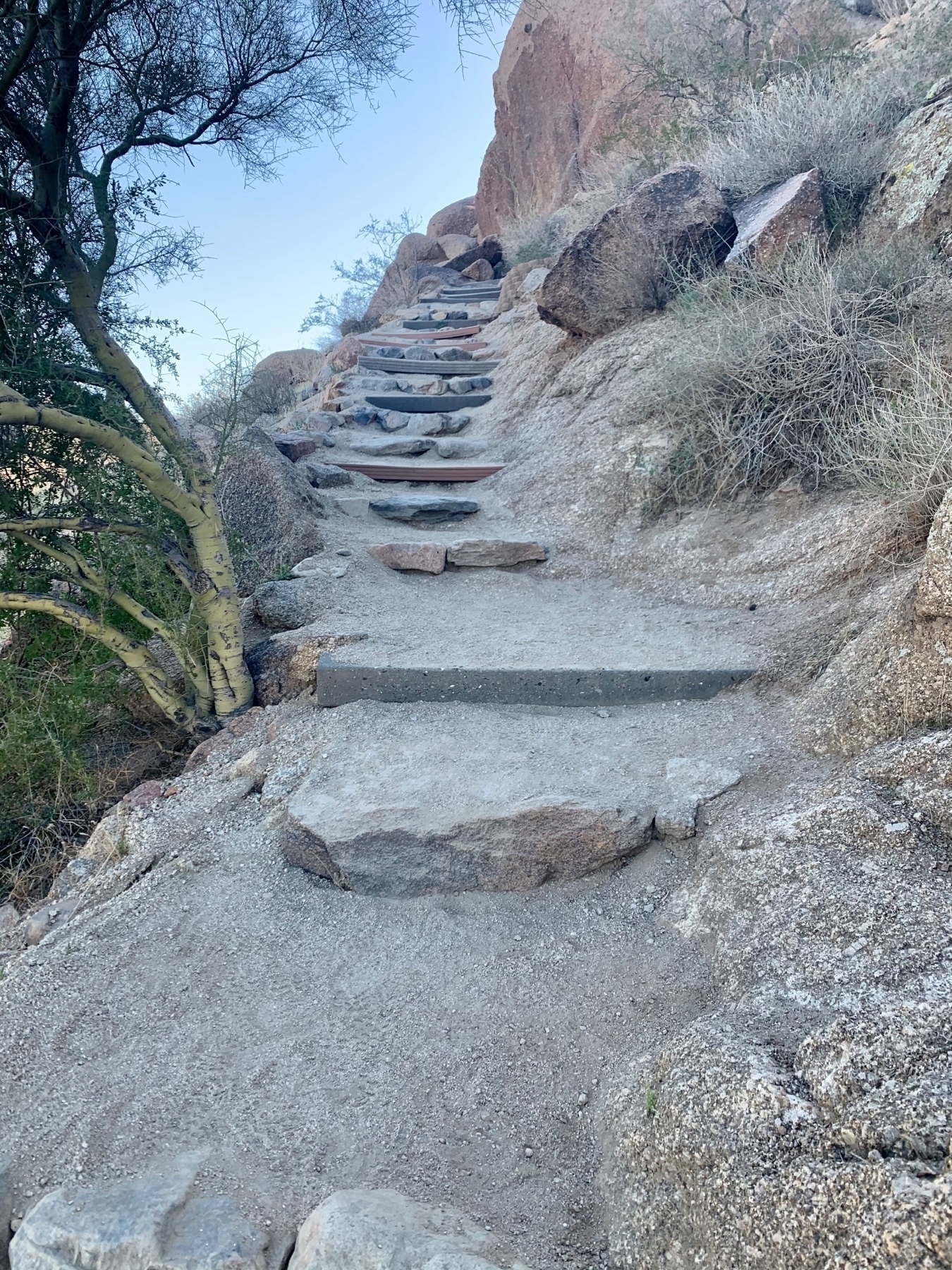 Stairs in the trail on the descent toward the end of the trail.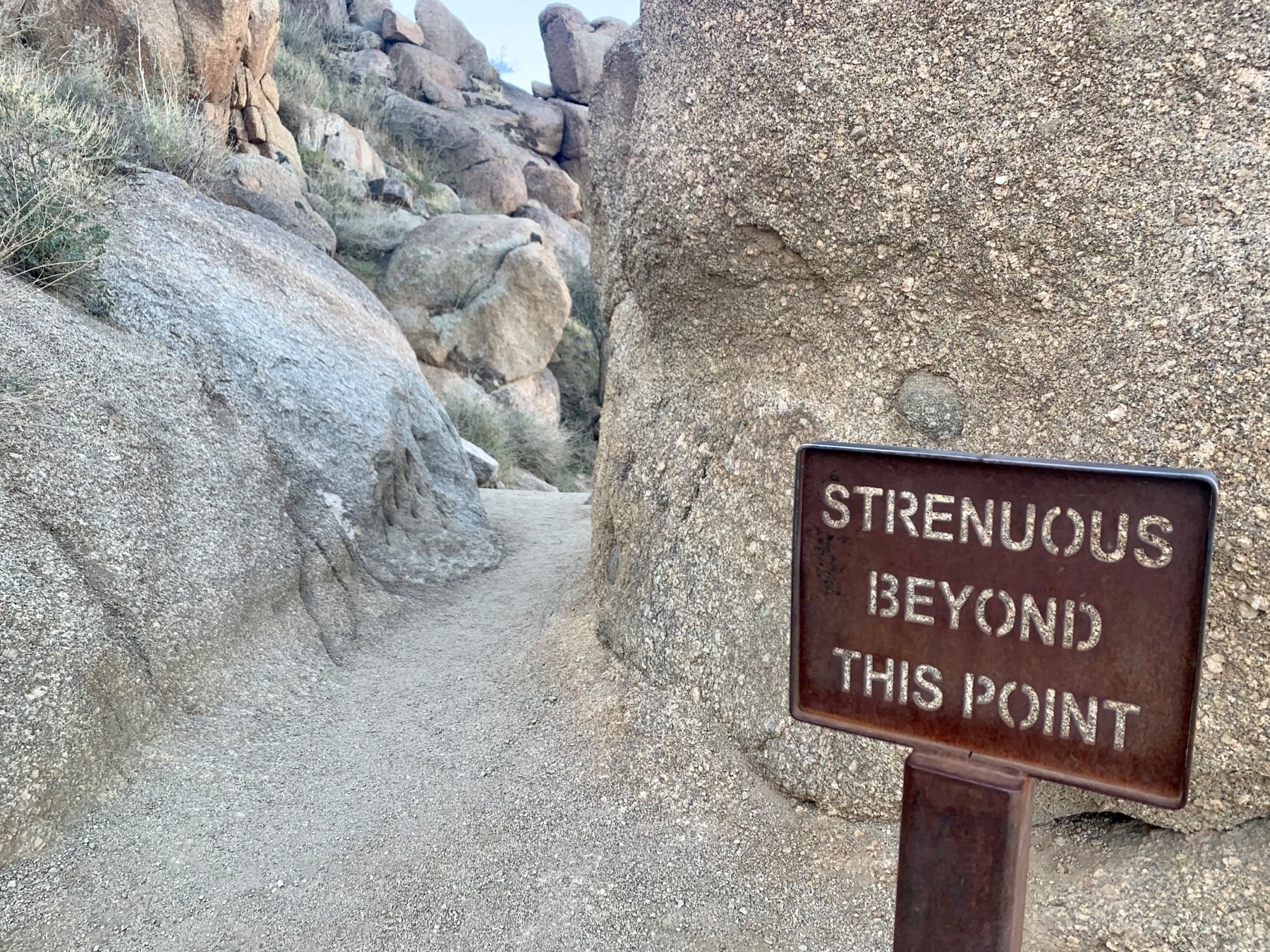 Strenuous indeed. 💦