It was Tyler's birthday today and we decided to get a really cool Minecraft themed cake to celebrate. Lesley's Creative Cakes did an amazing job on this creation!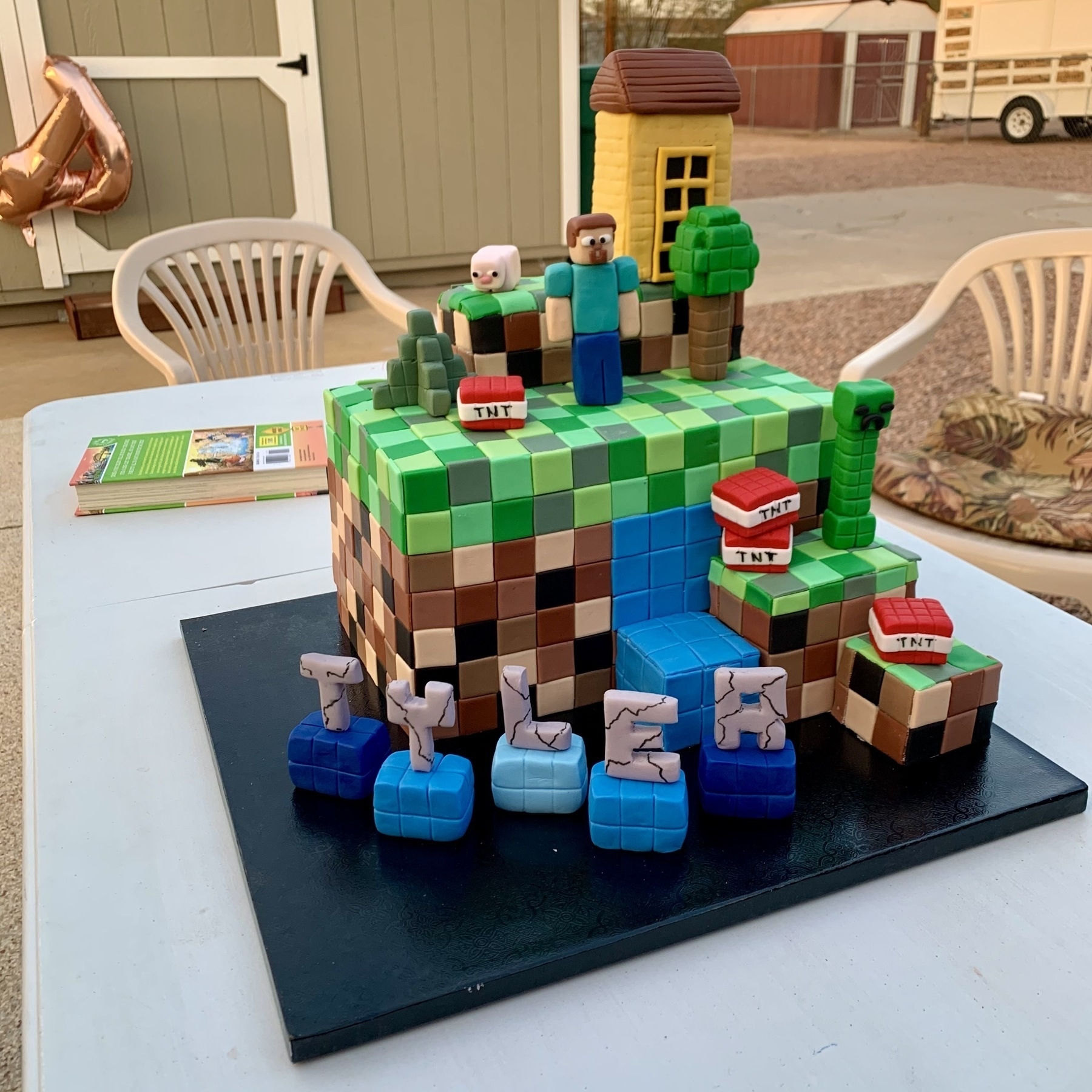 It was a little confusing to figure out how to cut into it, but the main cube was delicious Red Velvet cake.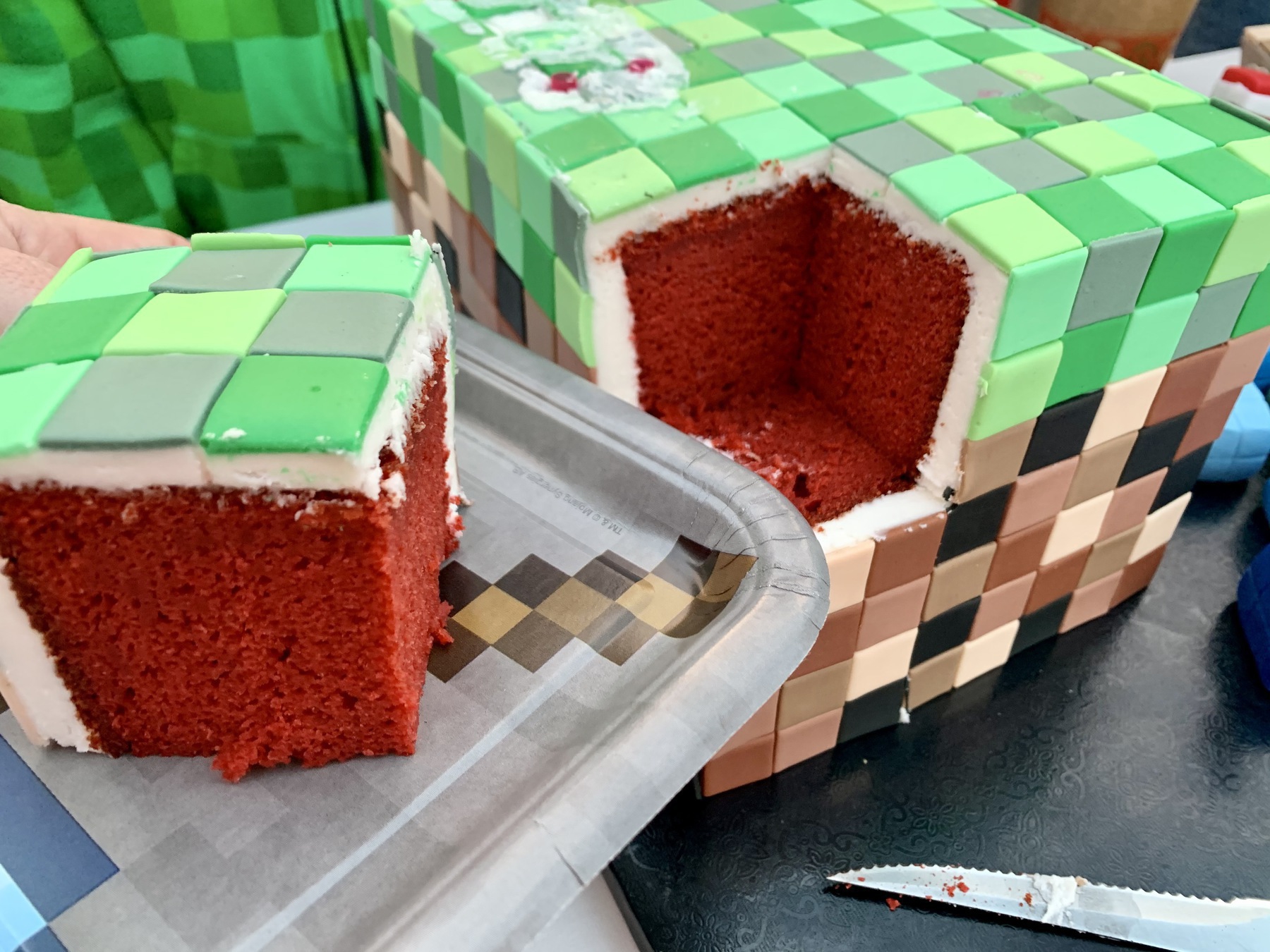 There was plenty of cake. Cake decorators probably know this but I was surprised that the more decorative blocks were actually Rice Krispie bars.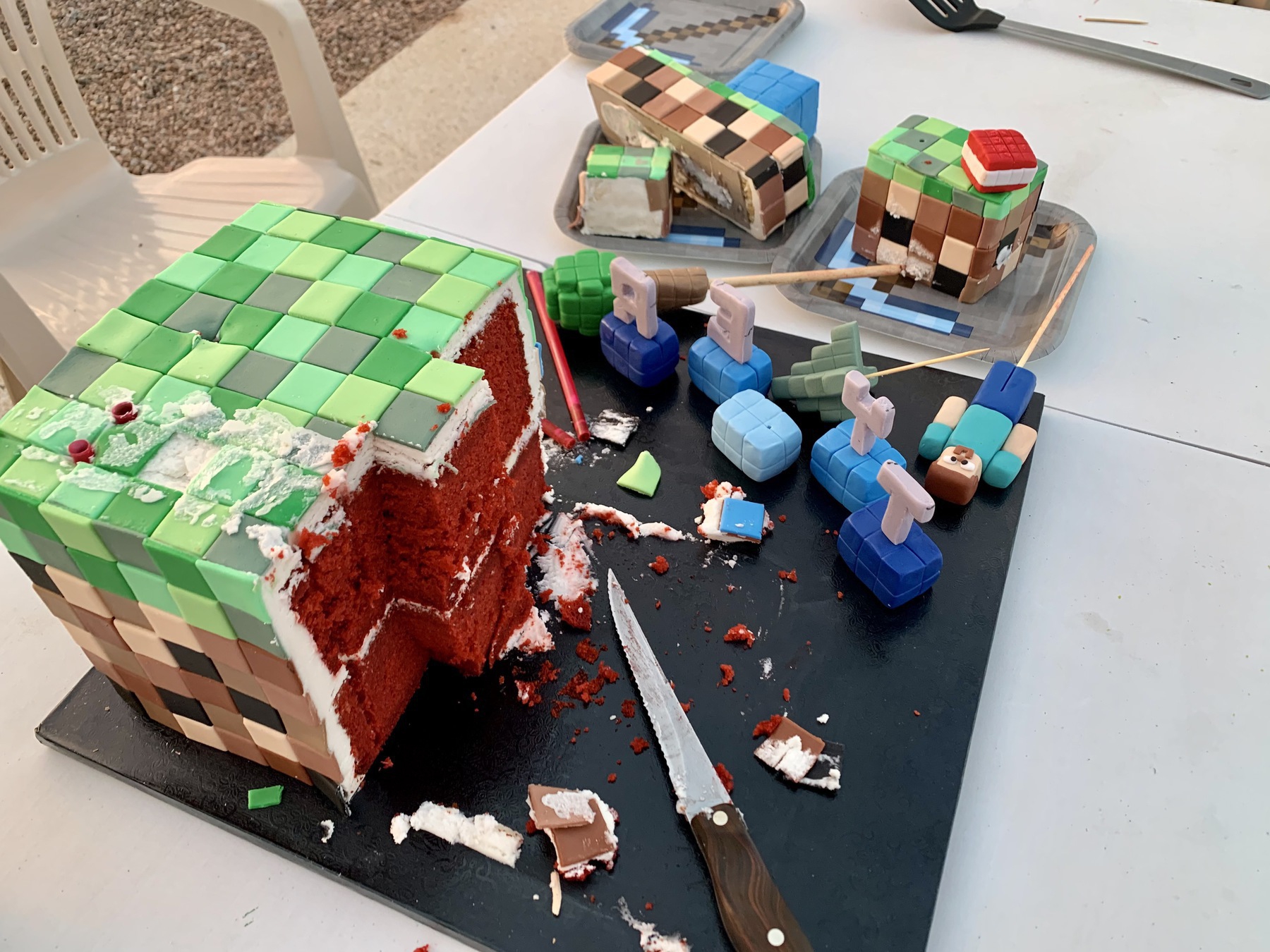 Most importantly Tyler loved it!