Trying Sous Vides brisket for the first time. Trimmed down the flat. Simple salt and pepper. Texas style. Cut in half to vacuum seal for the bath. In the 155 °F water bath for 36 hours. Will finish on Big Green Egg for 3-4 hours for smoke and bark on Saturday.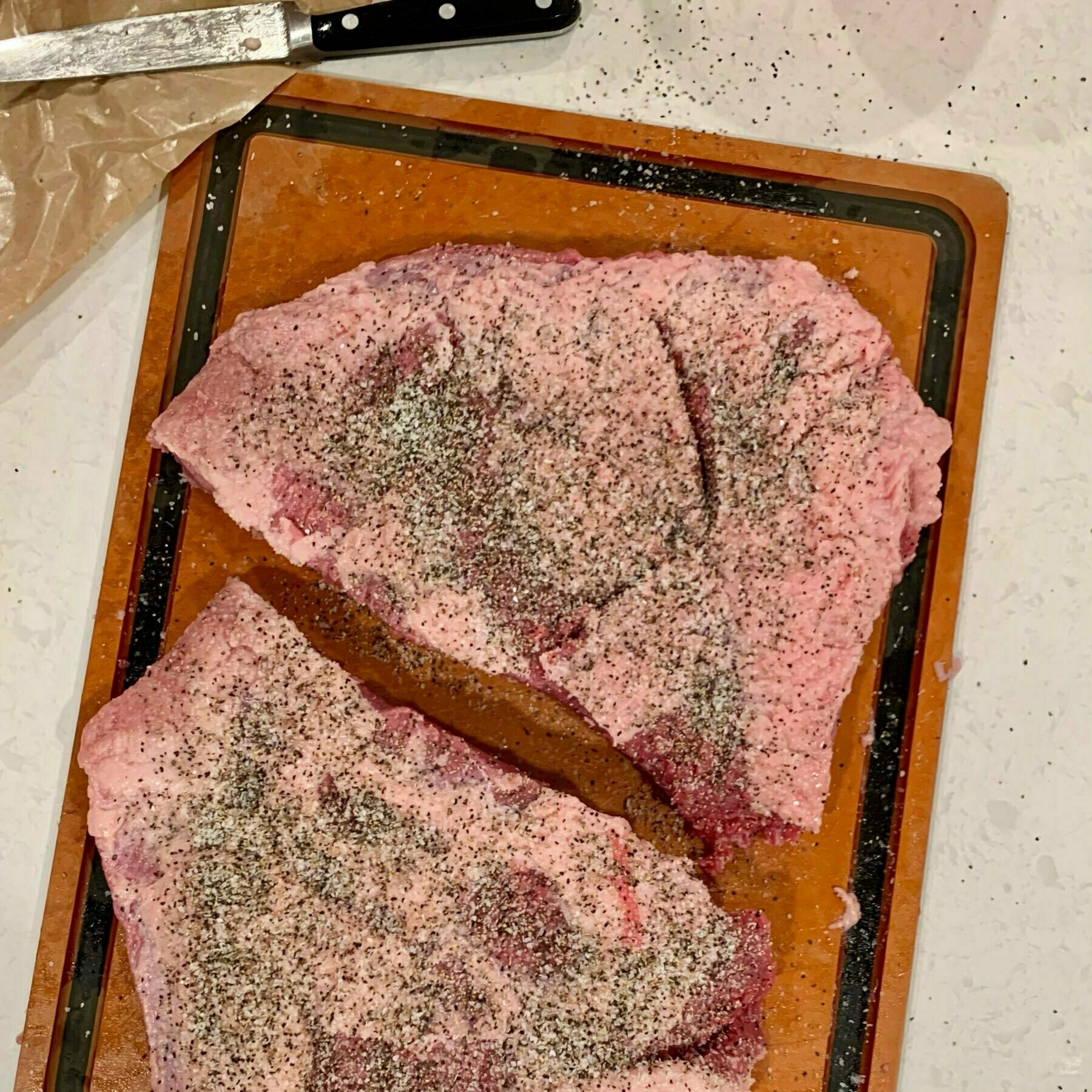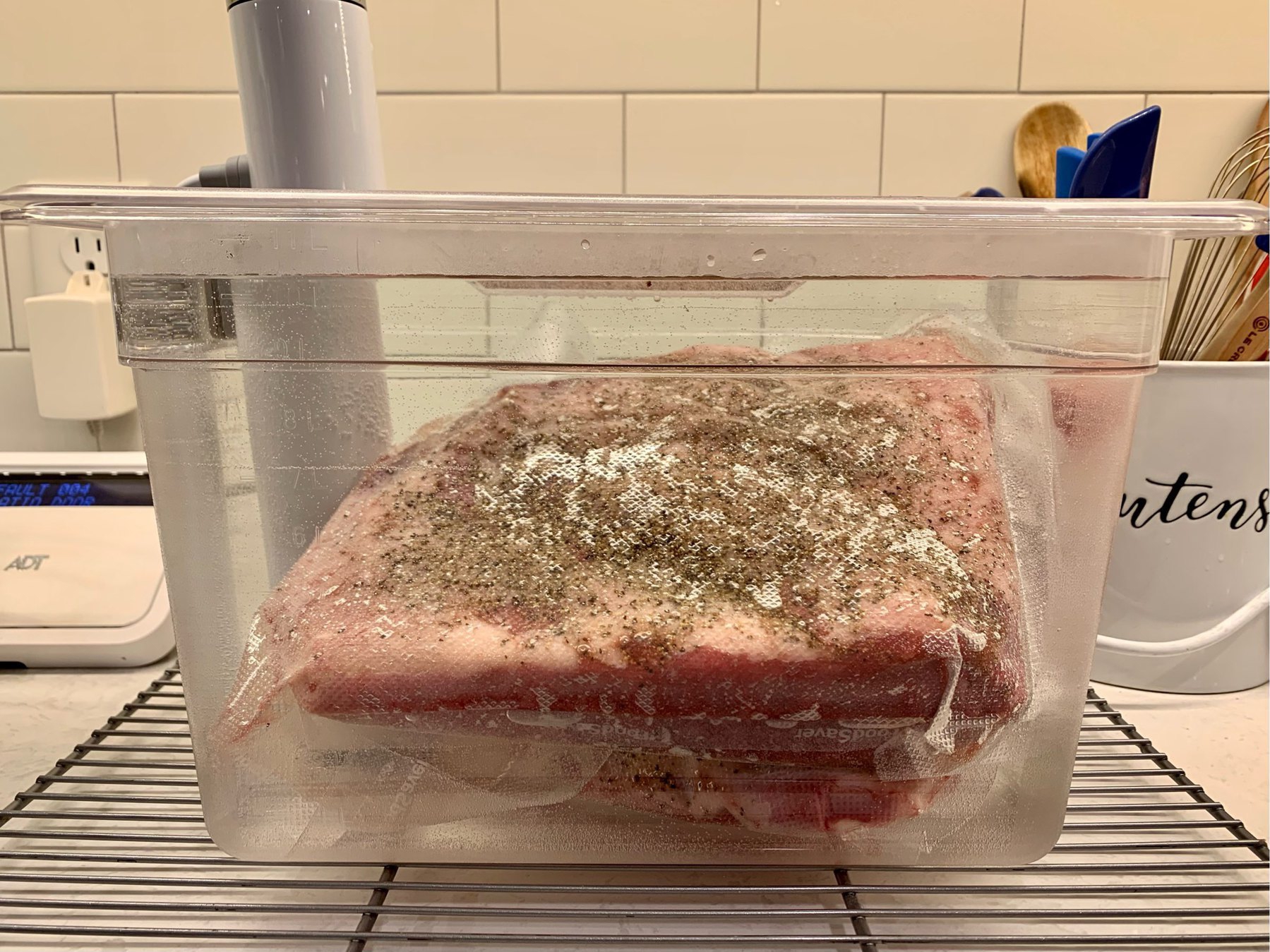 24 hours into the Sous Vides and all proceeding well!
37 hours of Sous Vides complete. Pulled the brisket out and leaving it in bags to cool in the fridge. Will smoke for 3-4 hours to finish this afternoon. 🤤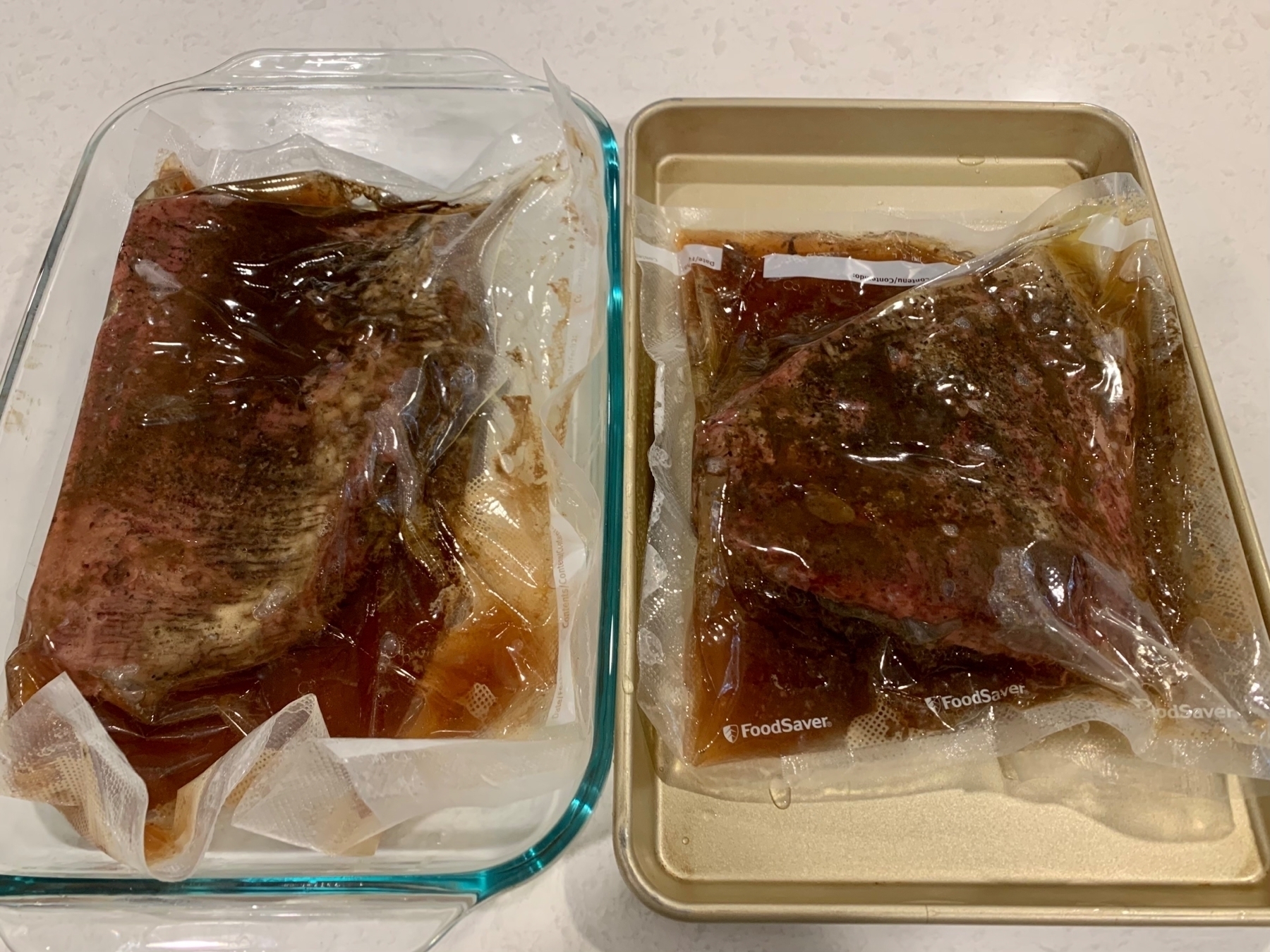 After a few hours cooking in the refrigerator I pulled the brisket out of the bags. I put the juice aside to use for something else. Second application of salt and pepper rub, and onto the Big Green Egg to smoke for three or so hours.