After our morning bike ride Tammy and I continued our day of fun and adventure with a late afternoon kayak down the Crow River. We met River Dragon Kayak Rental outside of Saint Michael and then drove upstream to Hanover and put in the river there.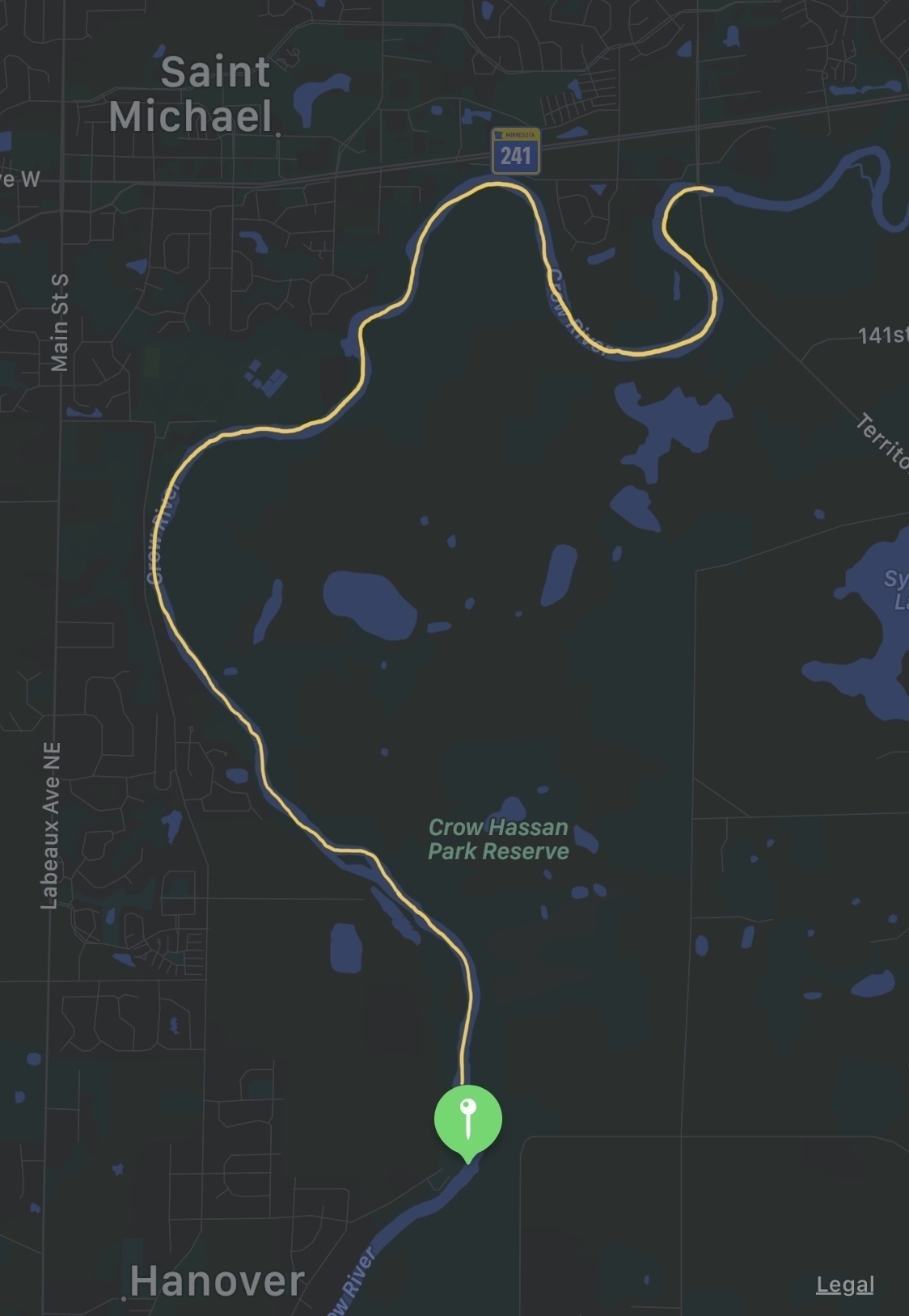 Here we are at the put in spot. If I look nervous it's because I'm not very confident in kayaks still.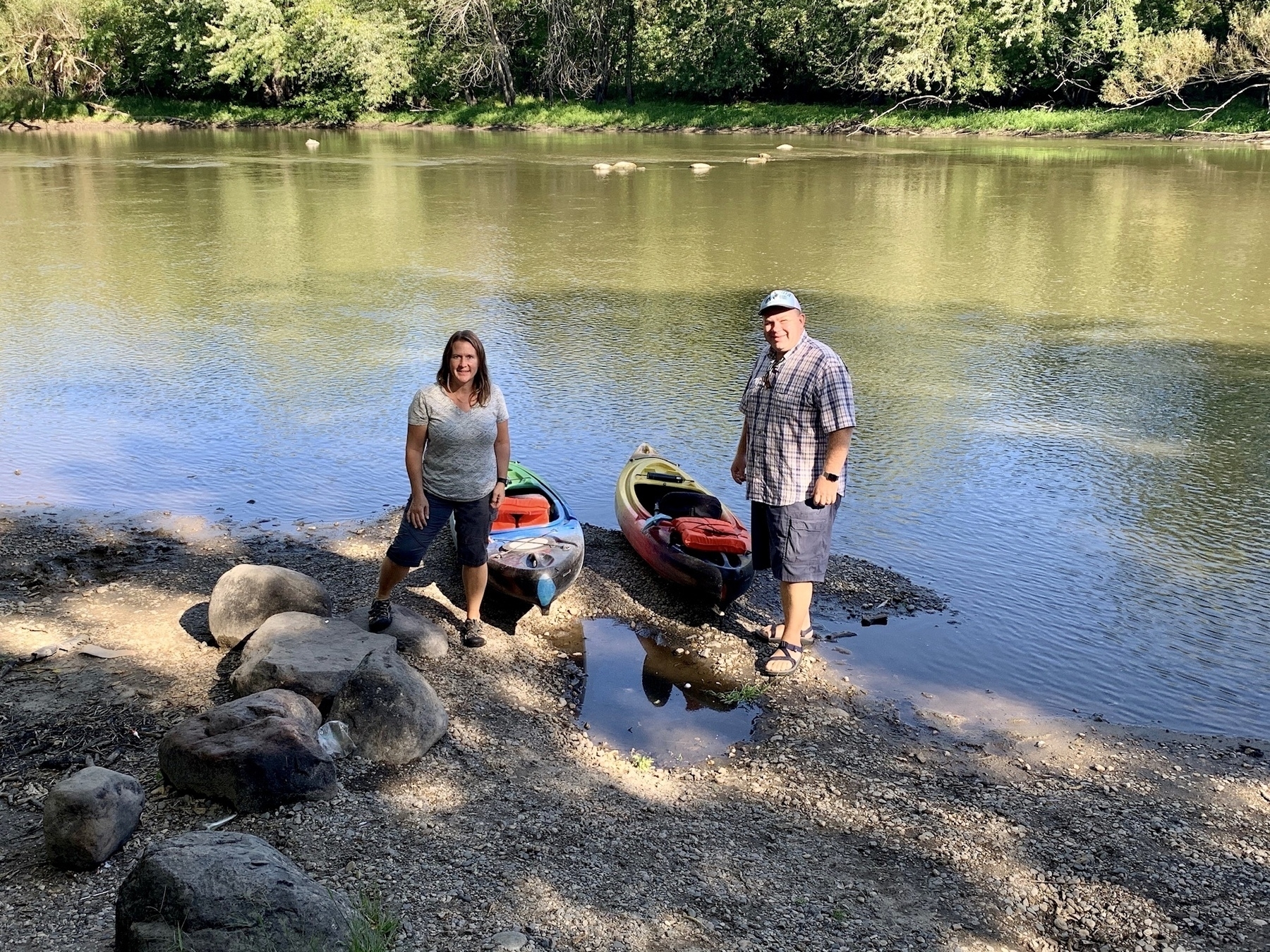 After I settled in and navigated a few shallow water rock bumping occasions I got comfortable and we had a stellar paddle down the river. It took us about 90 minutes to go the 5 miles. After we finished we had a nice dinner outside at Main Street Farmer in St. Michael.