First time for the whole family at Minnesota Twins baseball game! ⚾️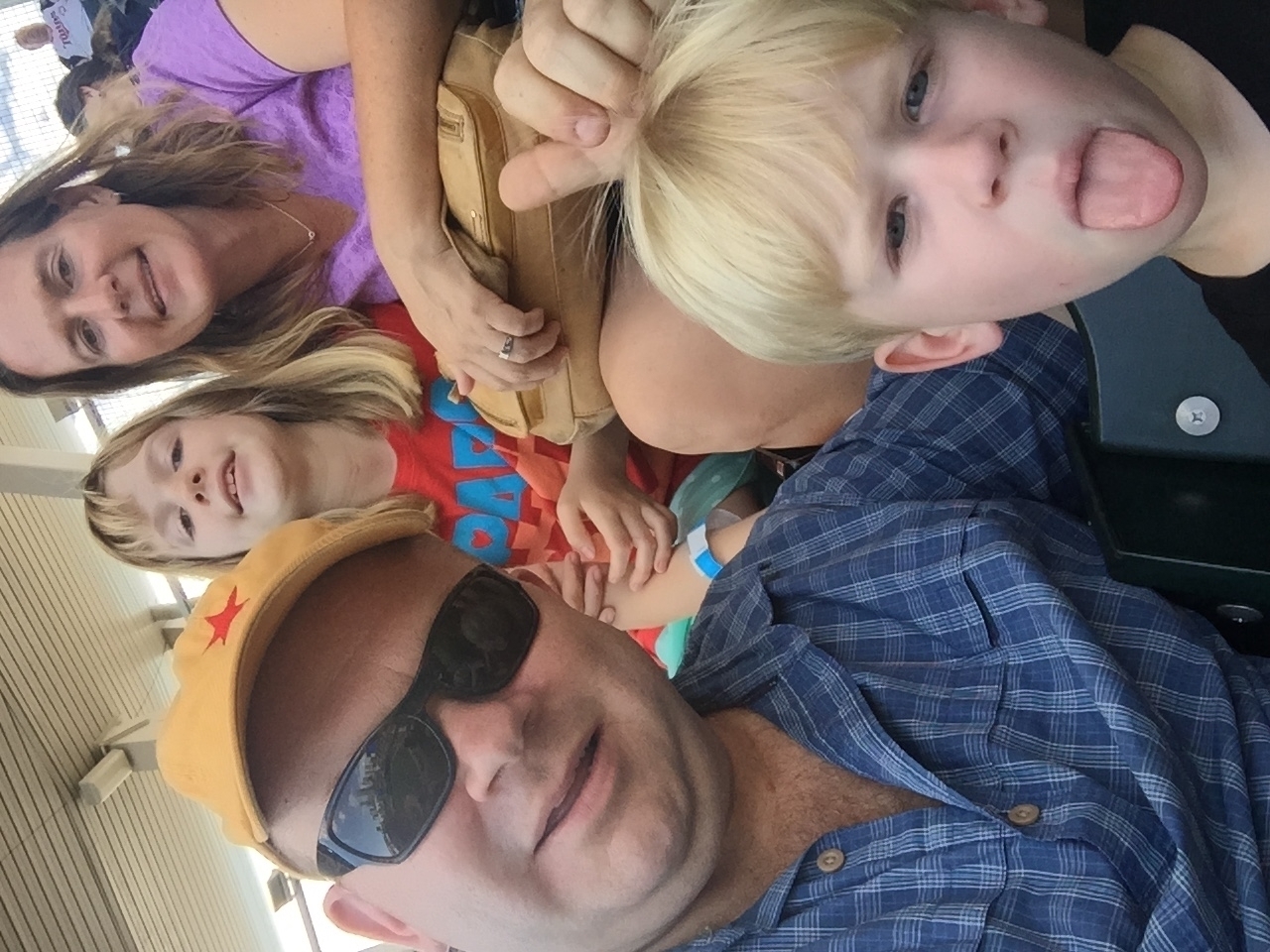 Celebrating my sister Alona's birthday at Minnesota Twins game. Got her name on the scoreboard. See lower right.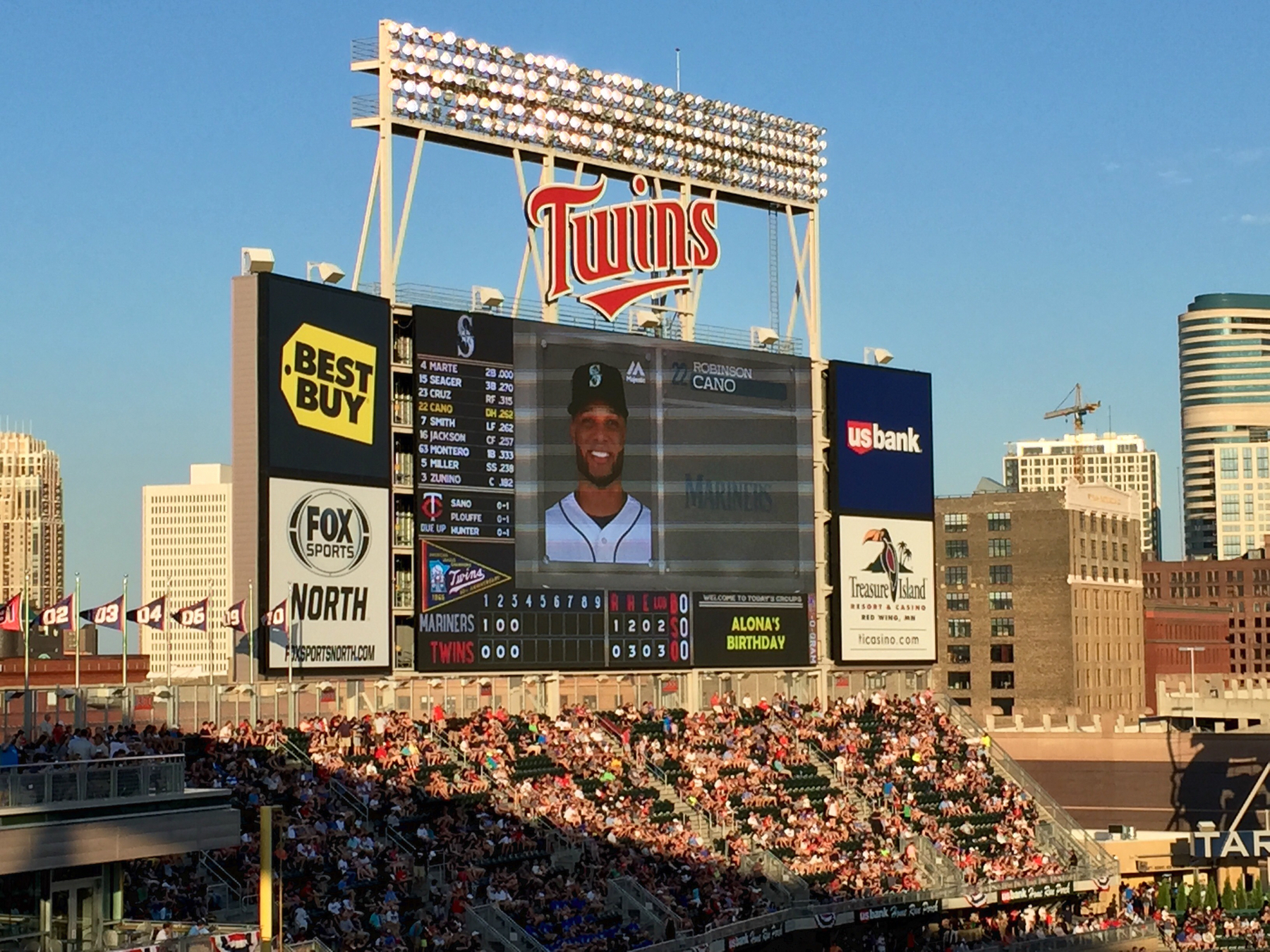 Time for the best polish sausage you can find. 'Kraut and mustard. Kramarczuk's for the win!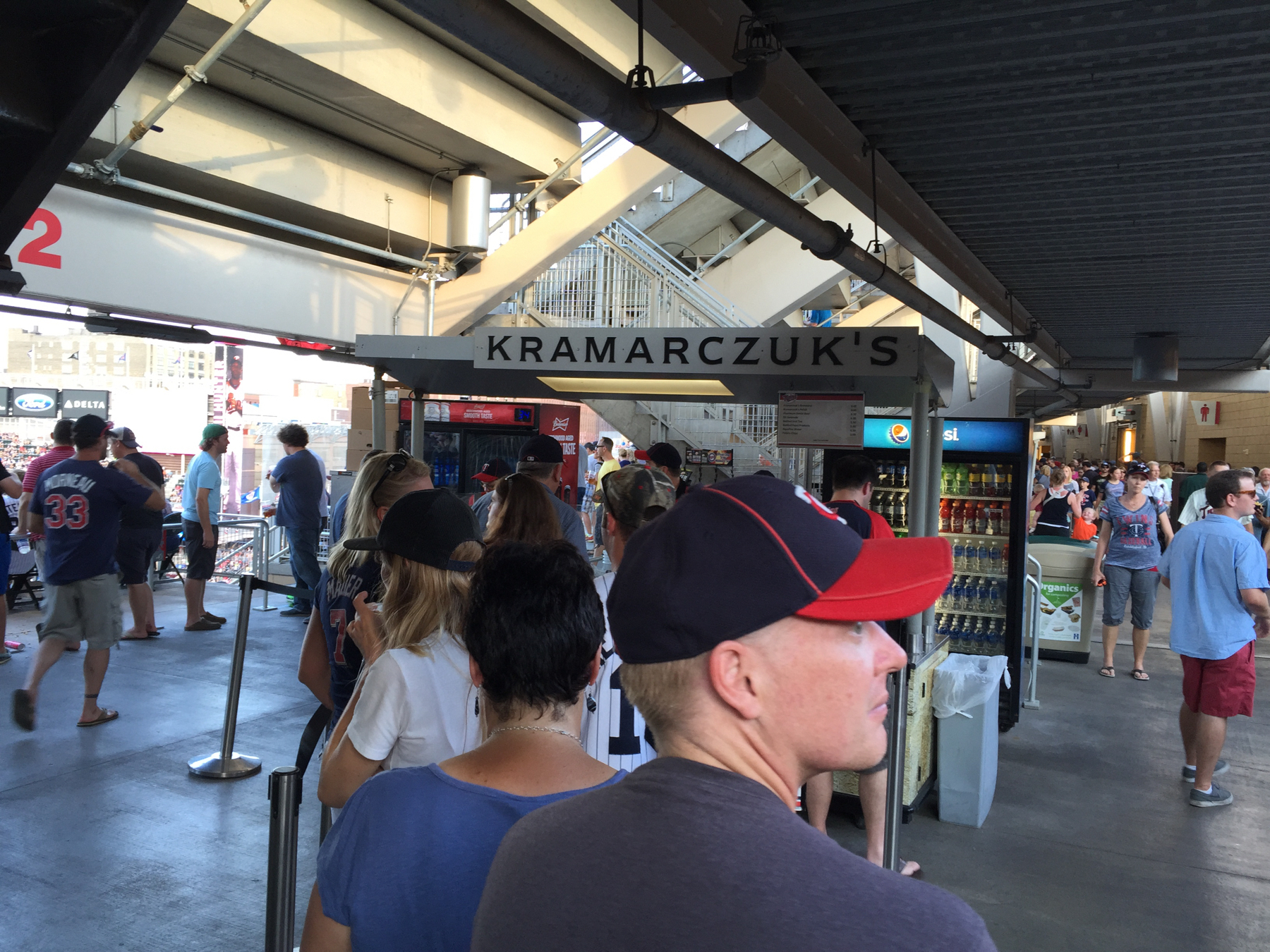 This works. Indeed Brewing Shenanigans. Kramarczuk's Polish. Minnesota Twins game.