Great seats for day 2 #awsreinvent keynote by Amazon CTO @Werner.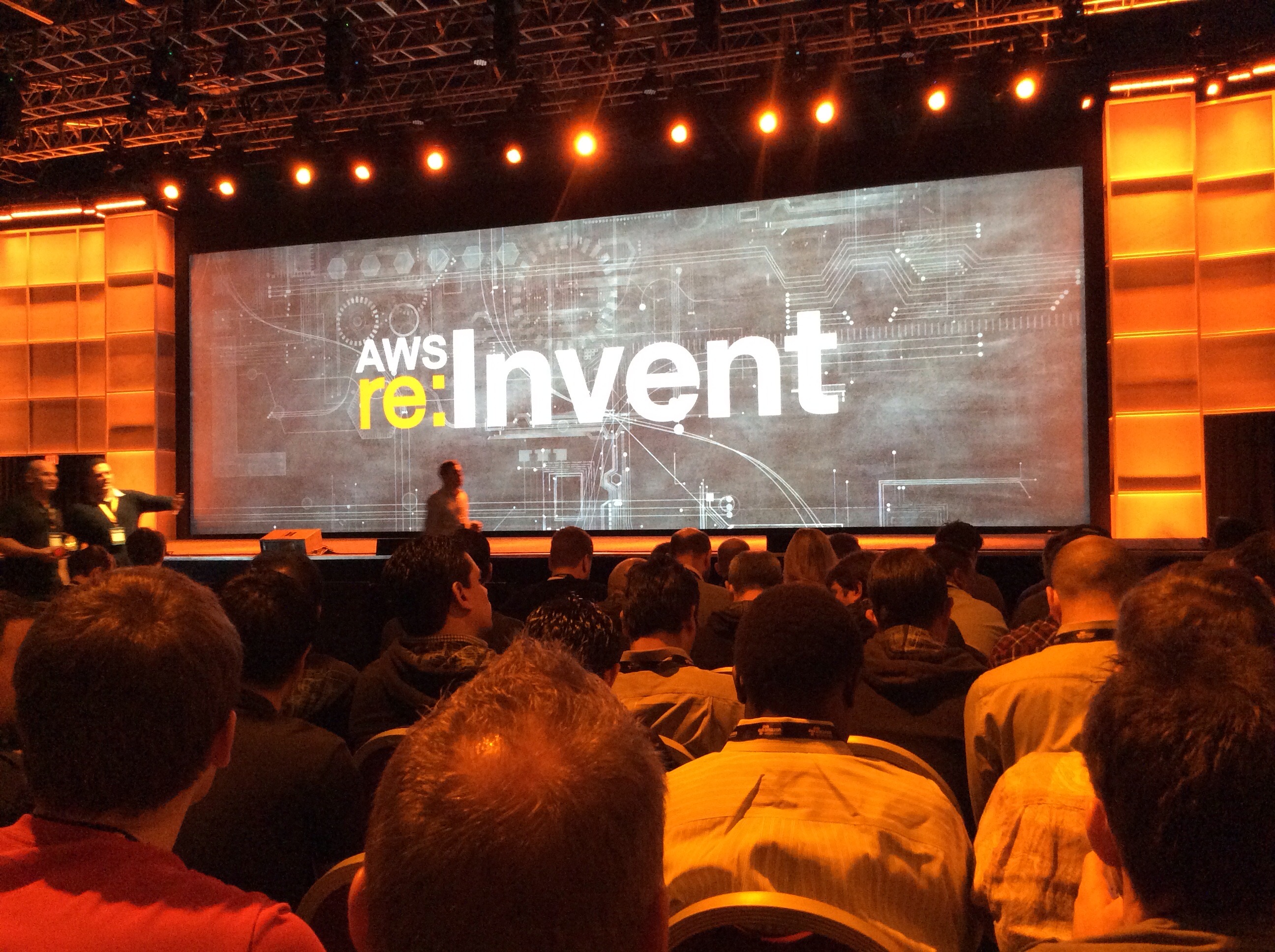 The kerning on the ' in the #awsreinvent font could use some help.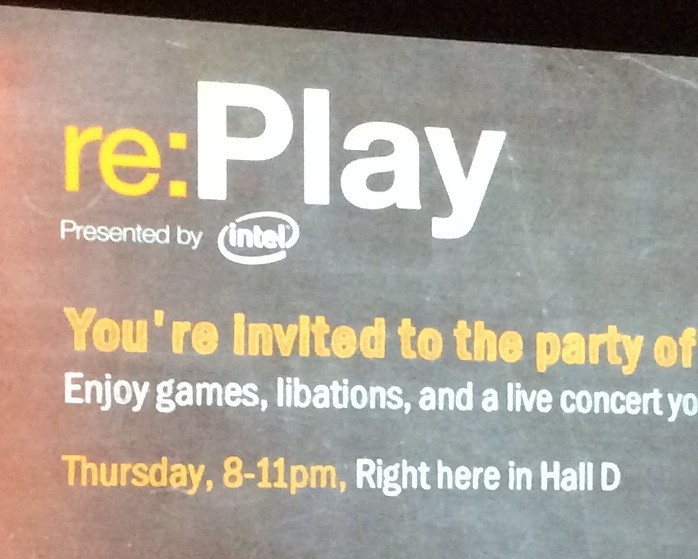 Amazon releases RDS for PostgreSQL today! Nice! #reinvent
Great to watch @Werner giving #reinvent keynote.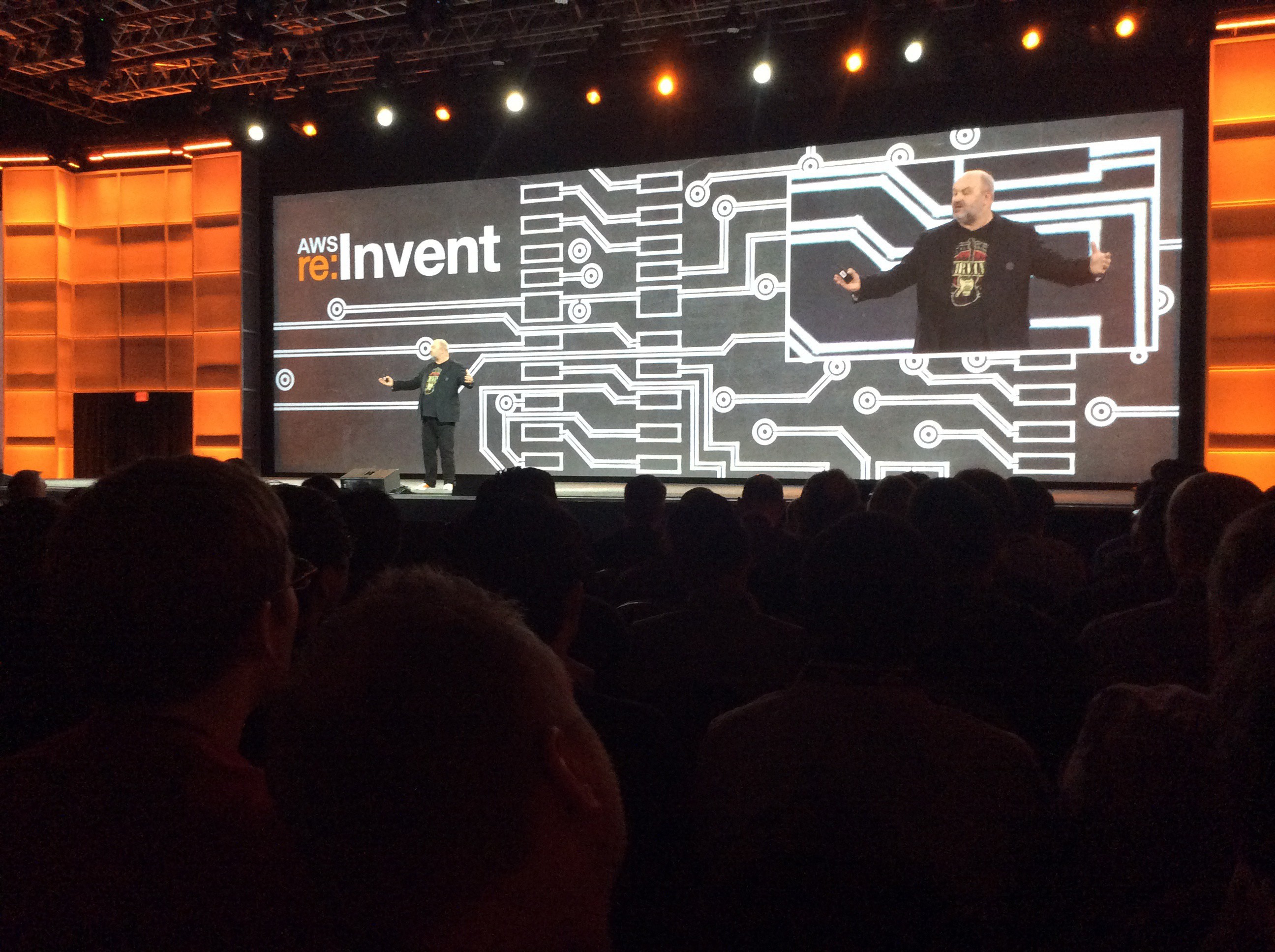 Wow. New i2 instances are crazy. #reinvent
New c3 instances = super computer on demand. #reinvent
EC2 spot market is revolutionary. Allows a model that has never been available before. #reinvent
Amazon Kinesis for managing streaming data. This looks very interesting. #reinvent
I think Amazon Kinesis just revamped a project #teamsps is starting right now. Awesome. #reinvent
This Kinesis demo has awesome visuals. #reinvent
AWS Kinesis looks huge. #reinvent
@Werner sporting Red Hot Chili Peppers shirt now. Nirvana this morning. My guess is for tonight shirt? Foo Fighters. #reinvent
Foo.doFoo() #perfect #reinvent @jeffiel
Attending the Kinesis introduction session at #reinvent.
Kinesis for stock market data seems like such an awesome fit. I'm guessing @stephenorban and @DowJones are already testing. 😀
Kinesis streams != Queues.
Saying goodbye to #aws #reinvent and heading home. Really happy I came. Fun things ahead for #teamsps!
Just made my first FaceTime Audio call. Quality is so much better than normal phone.