Two weeks ago I turned 40. I've been wanting to write a "Forty" blog post but each time I think to do it I find myself with little to say. I figure it is time for me to just start writing and see what happens.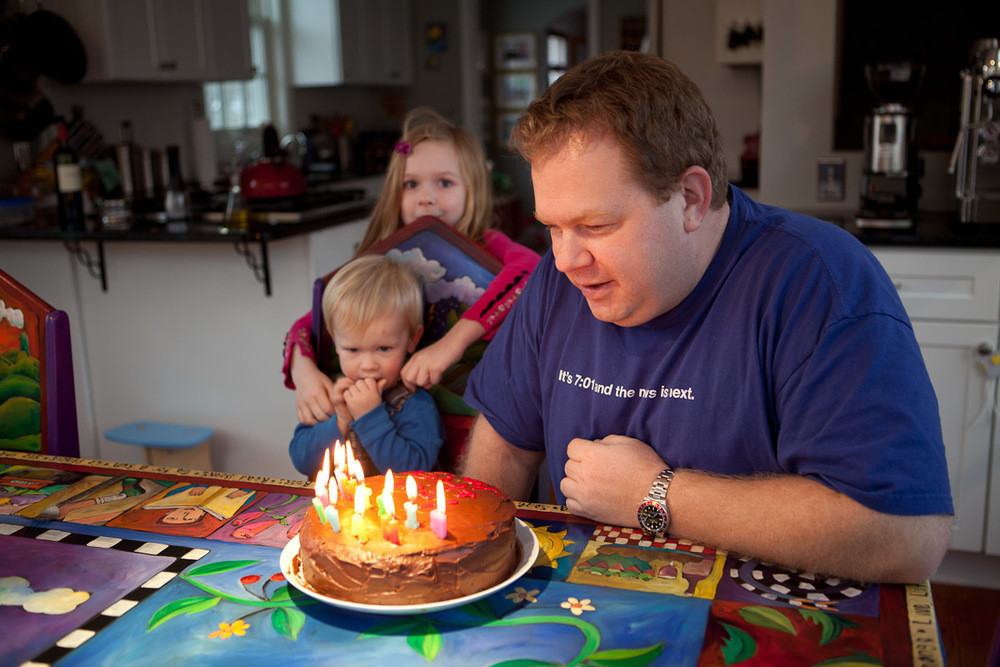 I had an absolutely awesome birthday, thanks to my most awesome wife Tammy. She planned a simply great day of fun! We had a great breakfast at Original Pancake House. We had a nice time at the Como Park Conservatory where Mazie took lots of pictures and Tyler was in constant surprise of everything. We came home and Mazie baked a birthday cake for me, with help from Tammy. I had suggested that I would like a vanilla cake with strawberries and whipped cream frosting but she could do what she thought would be good instead. She decided I would like a super chocolate cake with chocolate frosting. 🙂
I picked dinner and we had Indian food ordered in from India Palace which was delicious. Tammy had planned that we would have a family fire that night with S'mores because I like fires but complain we don't do them enough. After about an hour a bunch of friends showed up and the S'mores fire turned into a birthday celebration with music, fires and beer. It was awesome and I was completely surprised!
It was pretty much the best birthday, ever!
I've been asked many, many times "How does it feel?" and I don't think I have any good answers. Feels the same as yesterday. So, let me see what comes to mind:
While I'm sure physical signs of getting older have been appearing for a while, but I seem to be noticing them more. Hair is thinning. A few grey ones. But in general I still think I have my boy like look. 🙂
I'm totally smarter now that I'm 40. Or so I think…
It's really rare that I sleep past 7 am. I think that has more to do with kids than being 40.
See, not much interesting. Tammy had much more to say about being 40. Ask a question in the comments and I'll see if I have anything more interesting to share about being 40!