A few months ago my mother remodeled her kitchen and in the process she took out a window. This left the annoying problem of having a hole on the outside of the house. She asked Tammy if she would do a mosaic for this spot which Tammy finished last week and we installed today.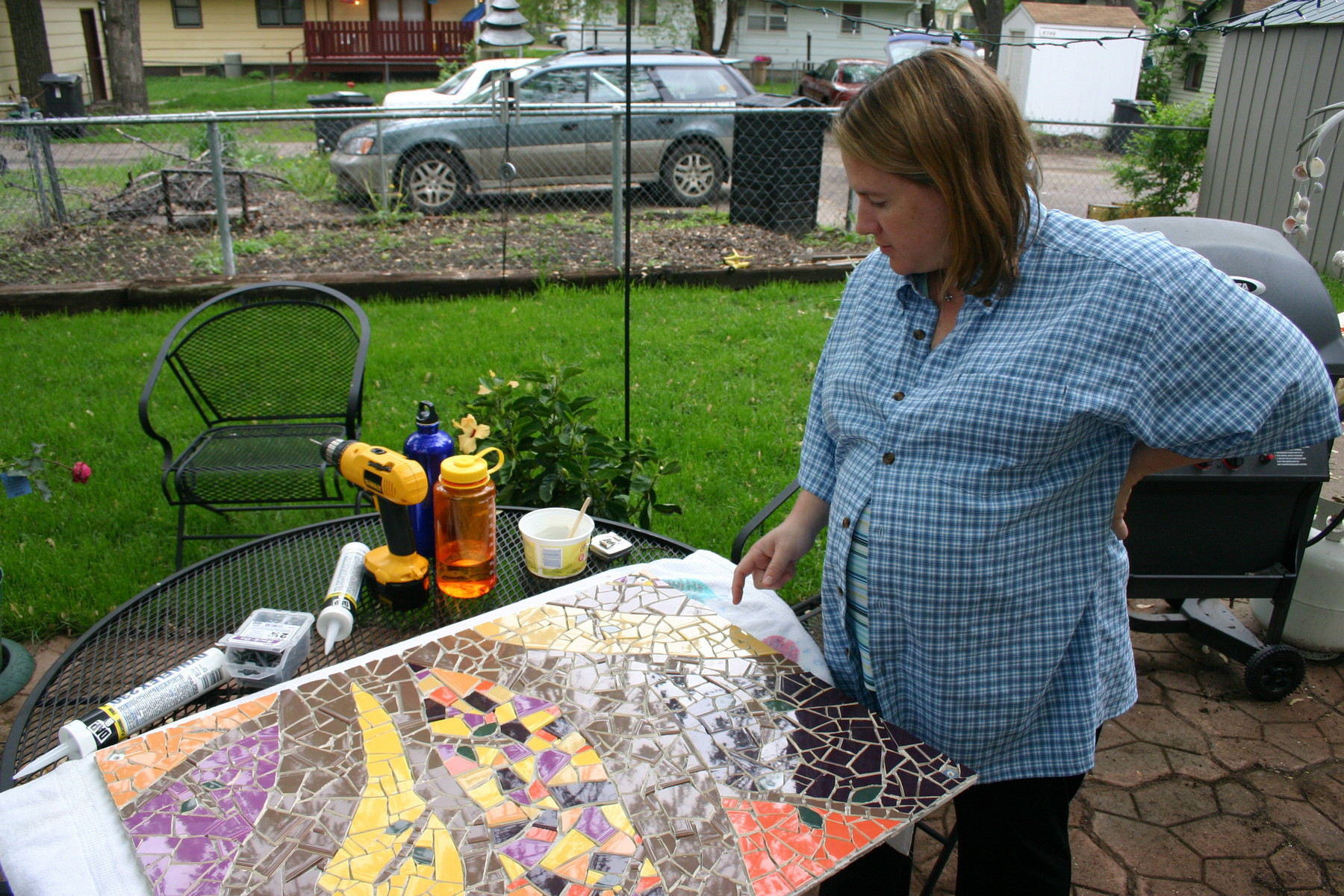 The mosaic is 32" by 50", definitely the largest item she has done. She worked on the piece for about two weeks and was somewhat obsessed with it. All in all it took around 50 hours to complete. It was in two pieces to make it more managable to work on and to install. Neither of us have done a permanent, installed item like this so it was all new territory.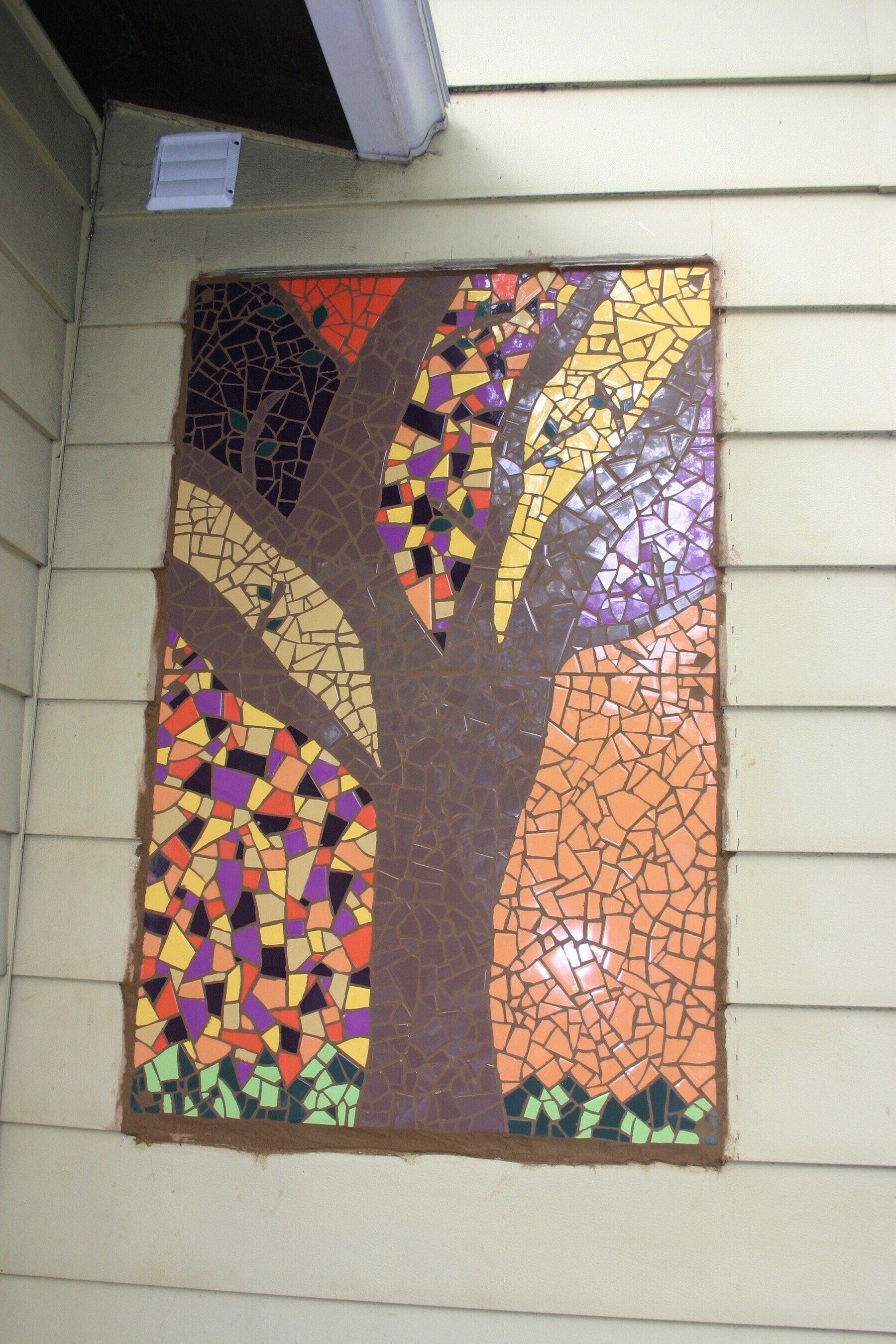 We mounted it today and everything generally went well. We had some problems with the thinset, some pieces came off as we were getting it installed but we worked through it. I grouted it in because Tammy shouldn't be working with grout when pregnant and I didn't like the idea of her being on a ladder while pregnant either, which she complained about a lot. 🙂
We got the piece installed over about 2 hours. The grout just needs to be sealed now and my mother is going to frame it in so it looks somewhat like a window. It looked stunning from the alley as we pulled away.
Tammy is really great at mosaic. Requests for commissions can be submitted via this website. Prices are going up though. 🙂