This weekend we are celebrating 20 years of Olson Family Vacations. In 2004 Tammy's side of the family decided to have everyone get together for a long weekend, and that started the tradition that has been going on two decades now.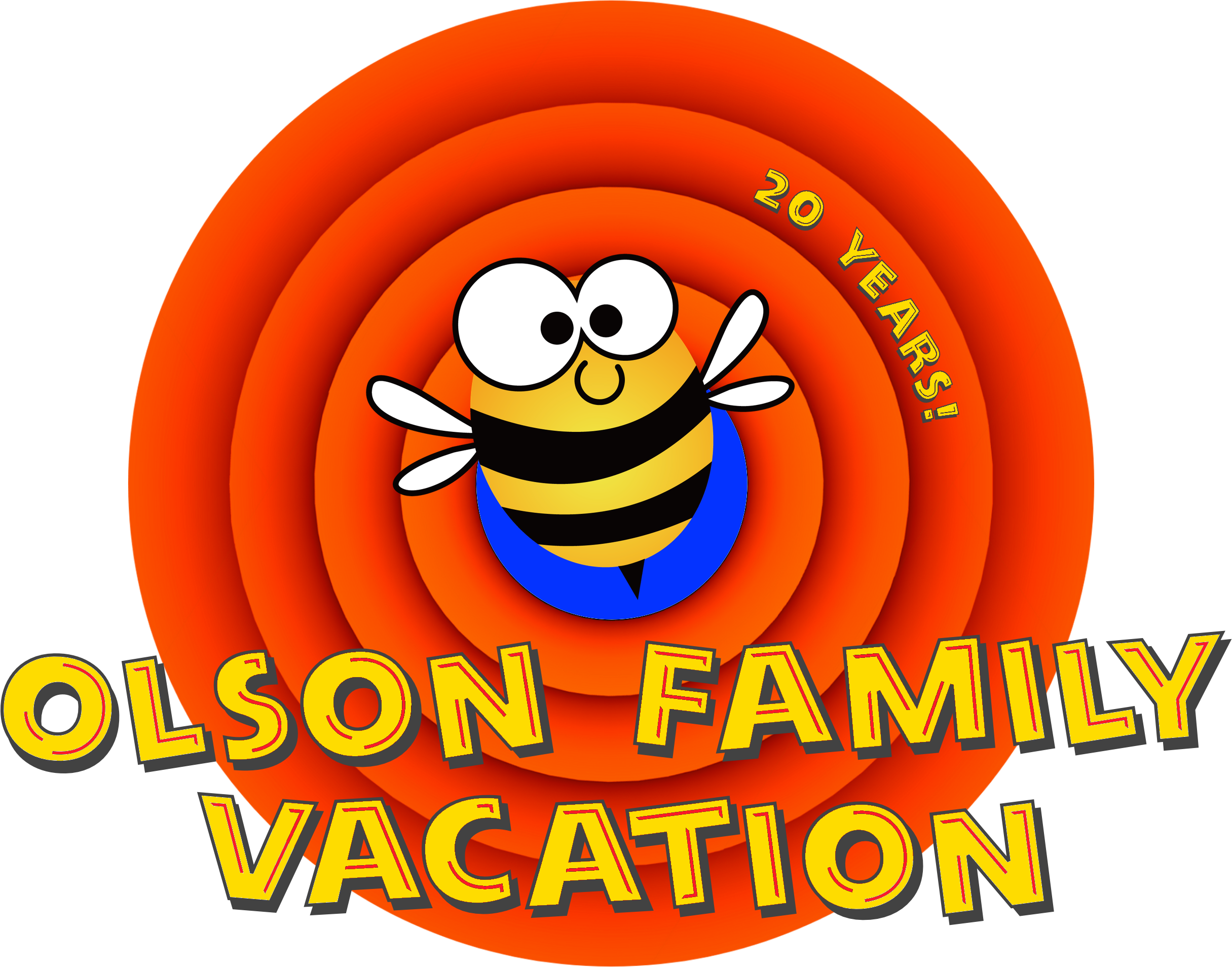 Every year the family responsible for finding a location and planning the weekend rotates, with everyone having hosted four vacations at this point.
To celebrate two decades of Olson Family Vacations we decided to make a special shirt for everyone.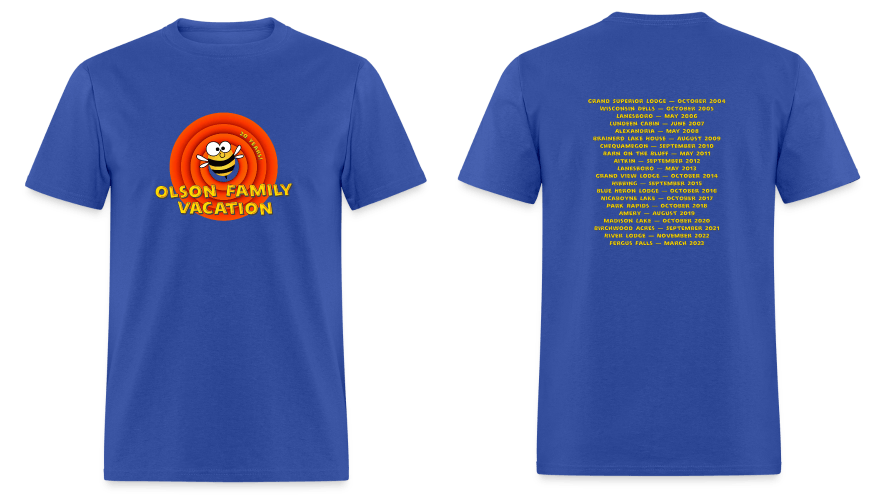 The back of the shirt records the location of every vacation.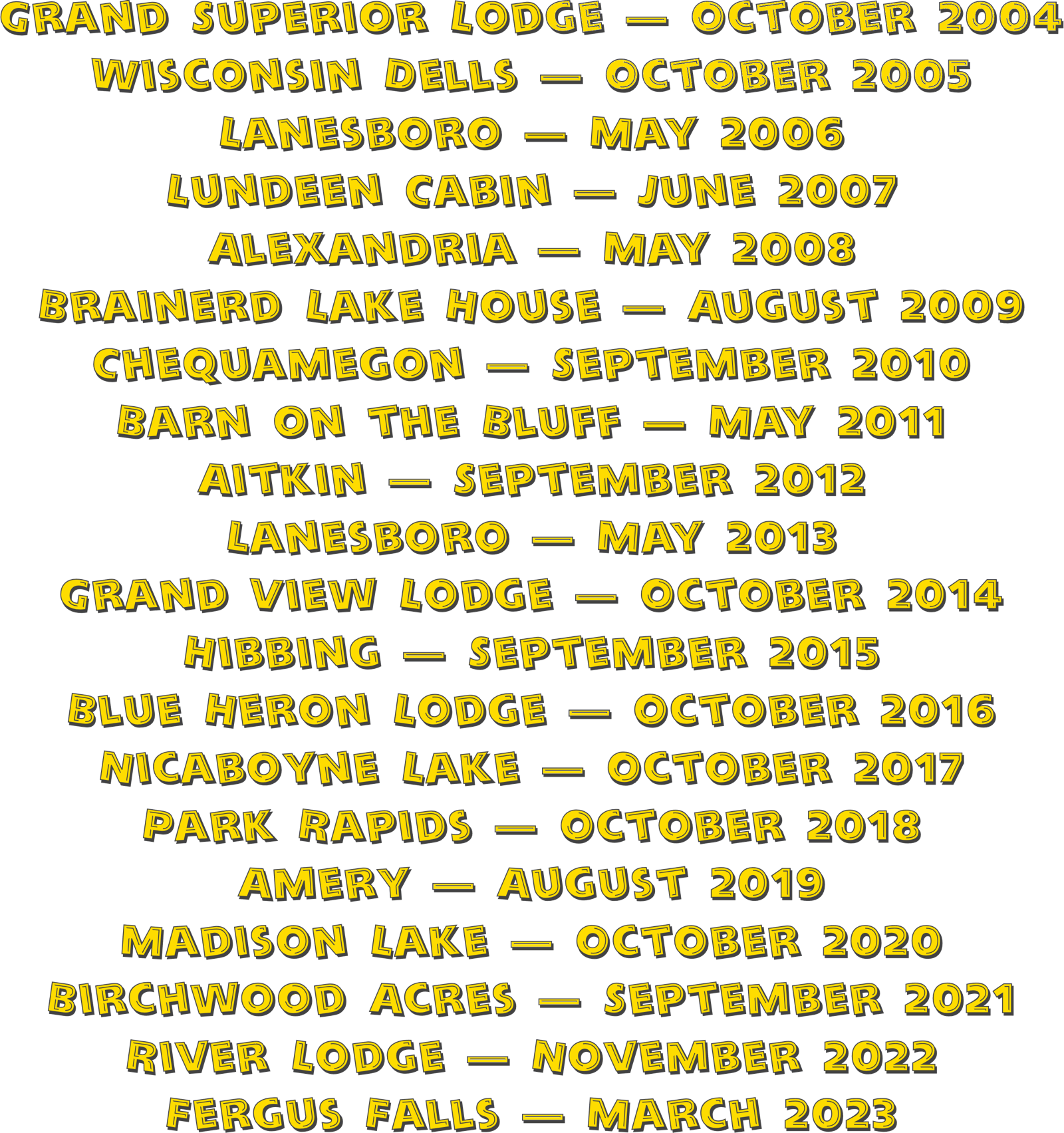 Of course we celebrated with a POAP as well!