I have had a growing interest in the Appalachian Trail ever since I read Bill Bryson's A Walk in the Woods. So it was a special treat when we were driving back down Bromley Mountain and there was a parking area that connected directly to the Appalachian Trail.
We decided to hike a mile up the trail and then come back. It was fun to pass some through-hikers on the trail, and to taste a little bit of the AT.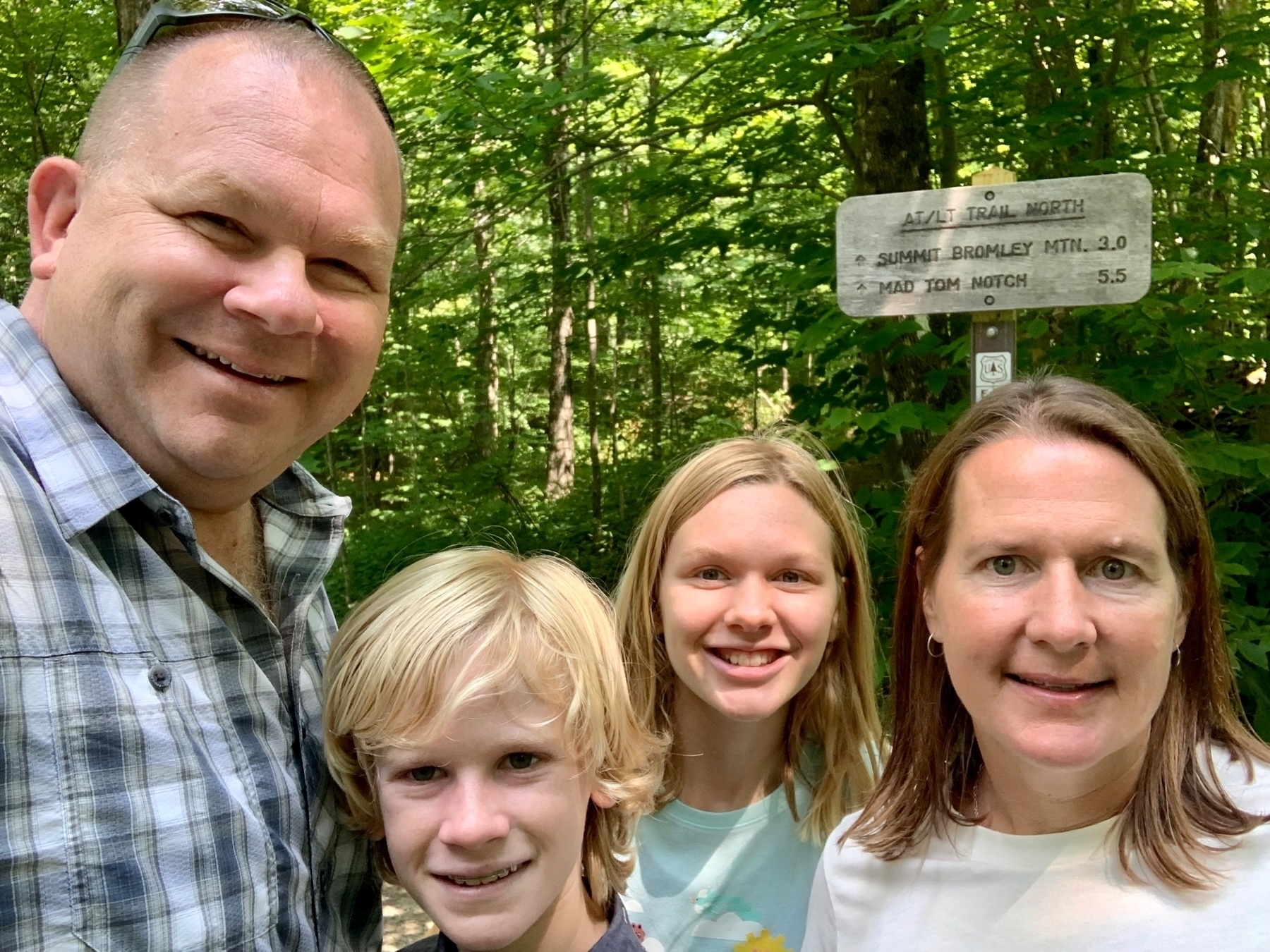 Trail head from parking lot.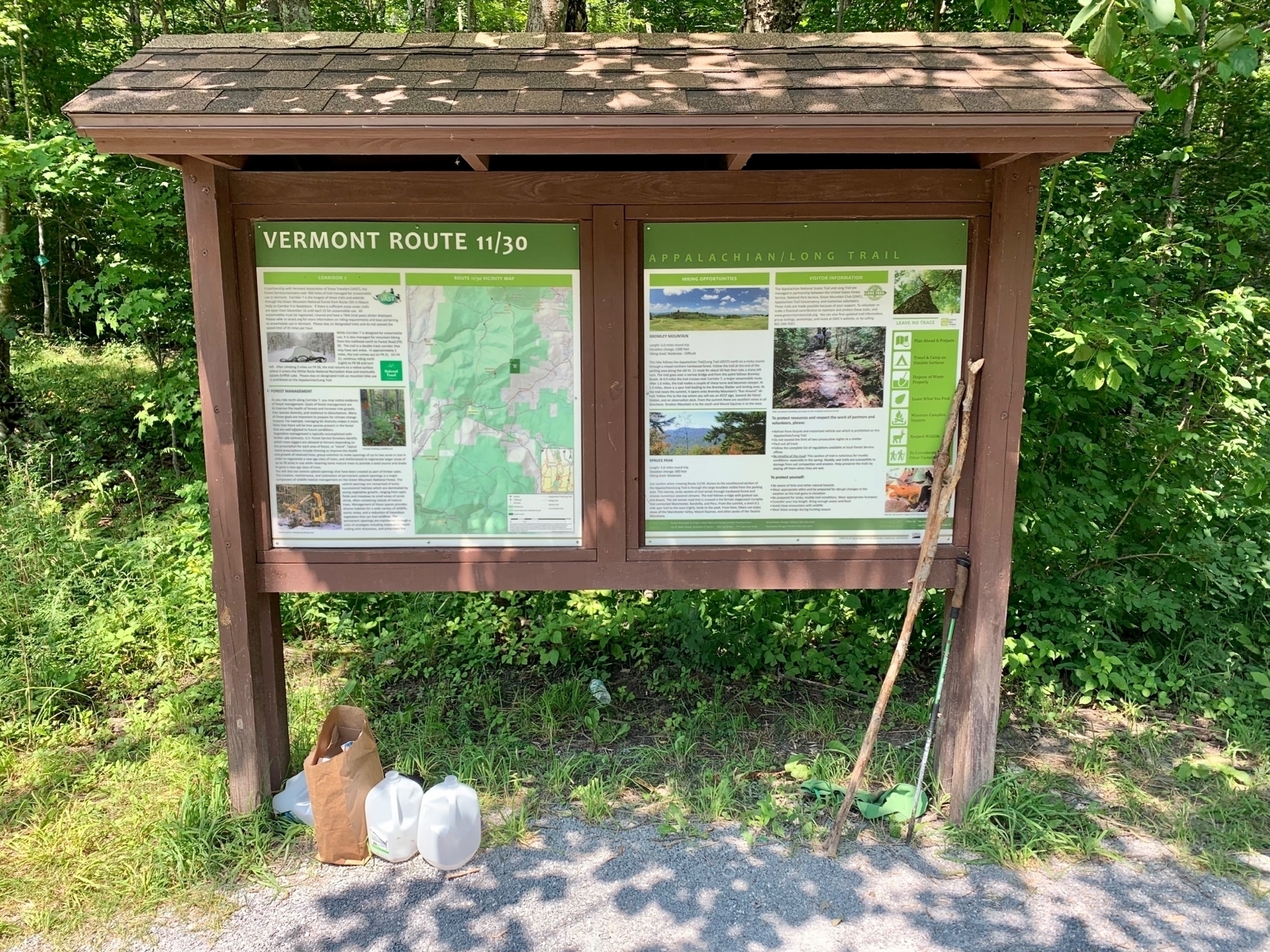 Trail head map and information. Walking sticks and water available.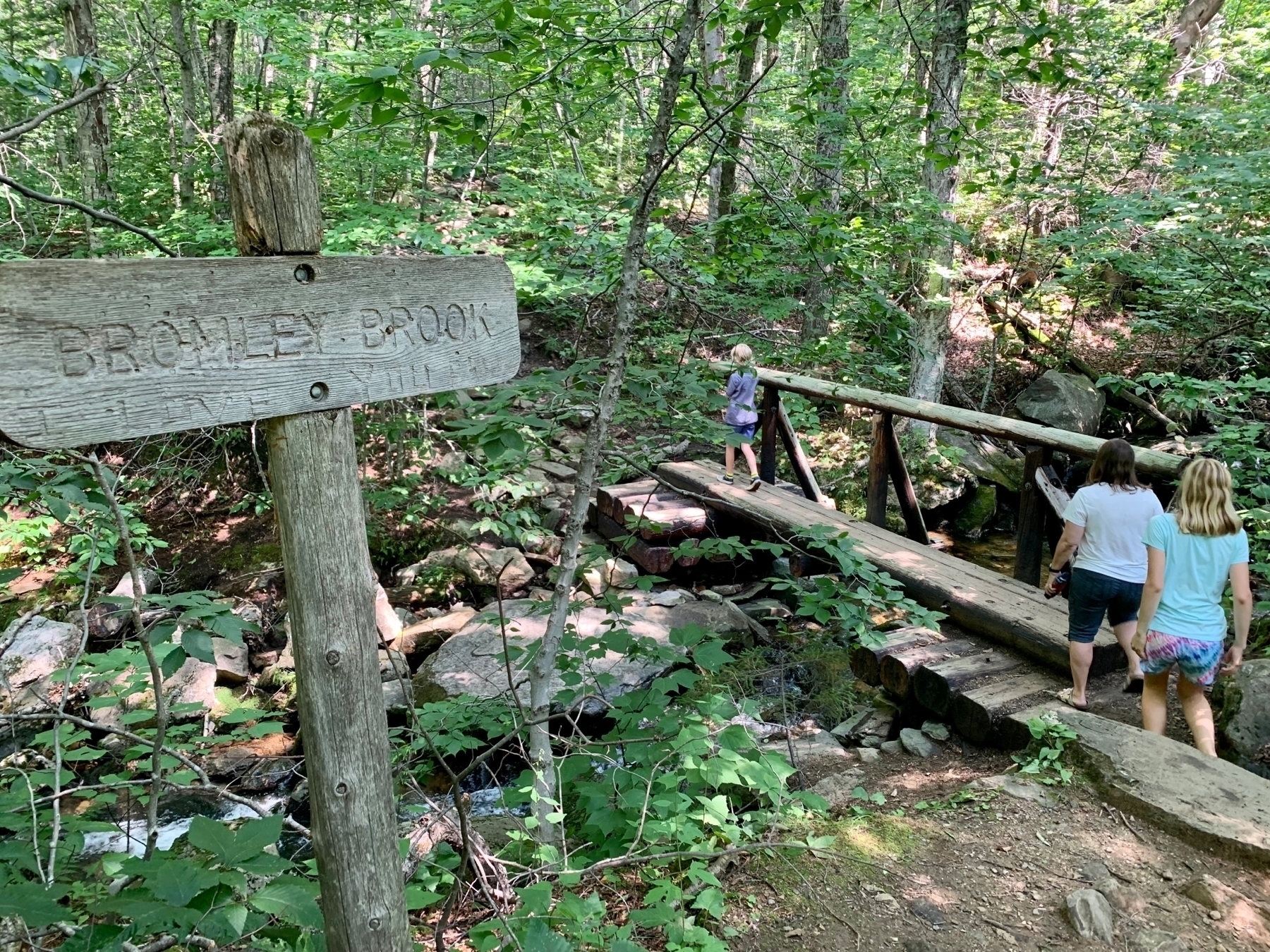 Bridge crossing Bromley Brook.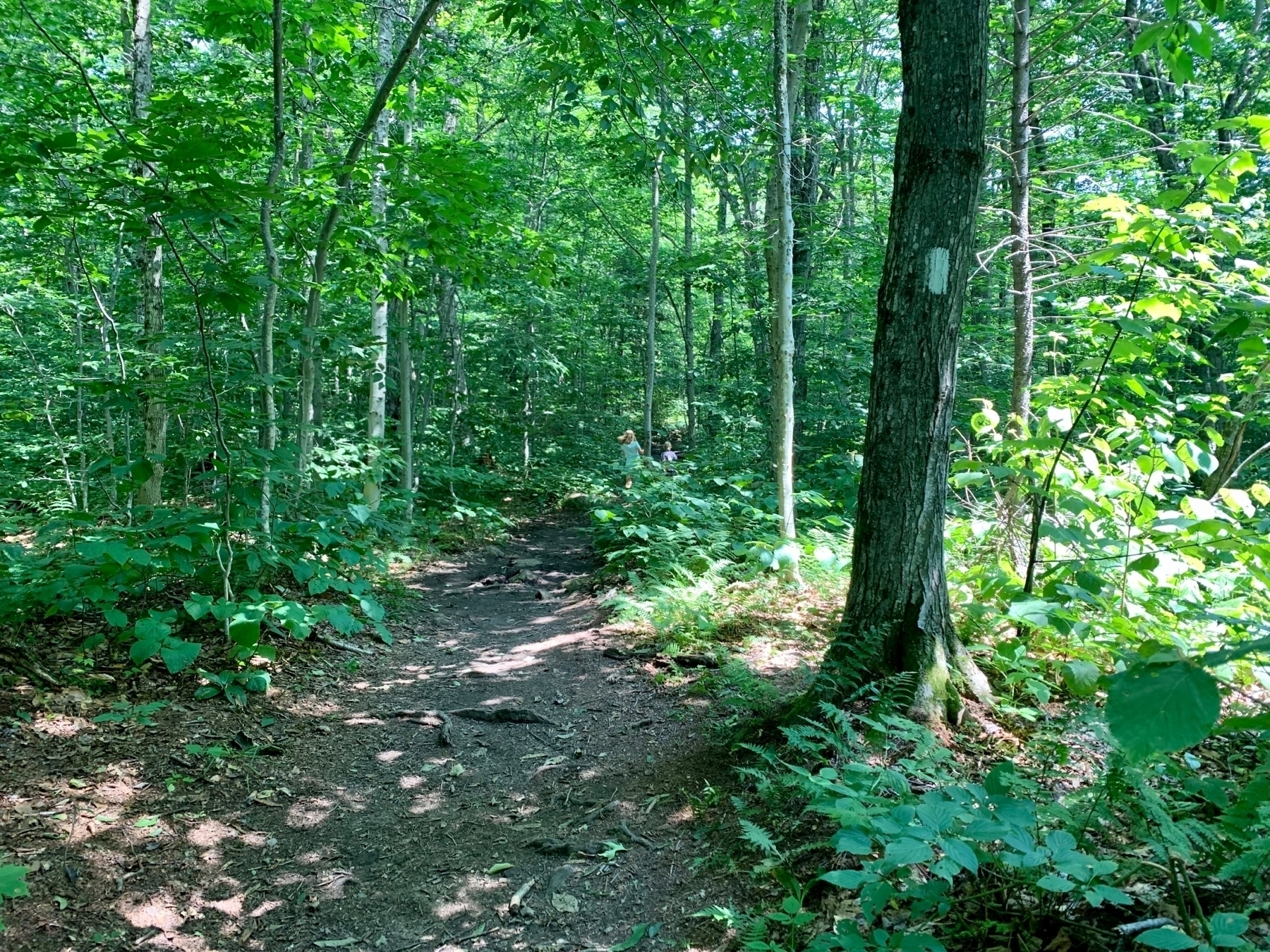 Densely wooded trails with white trail blaze for AT.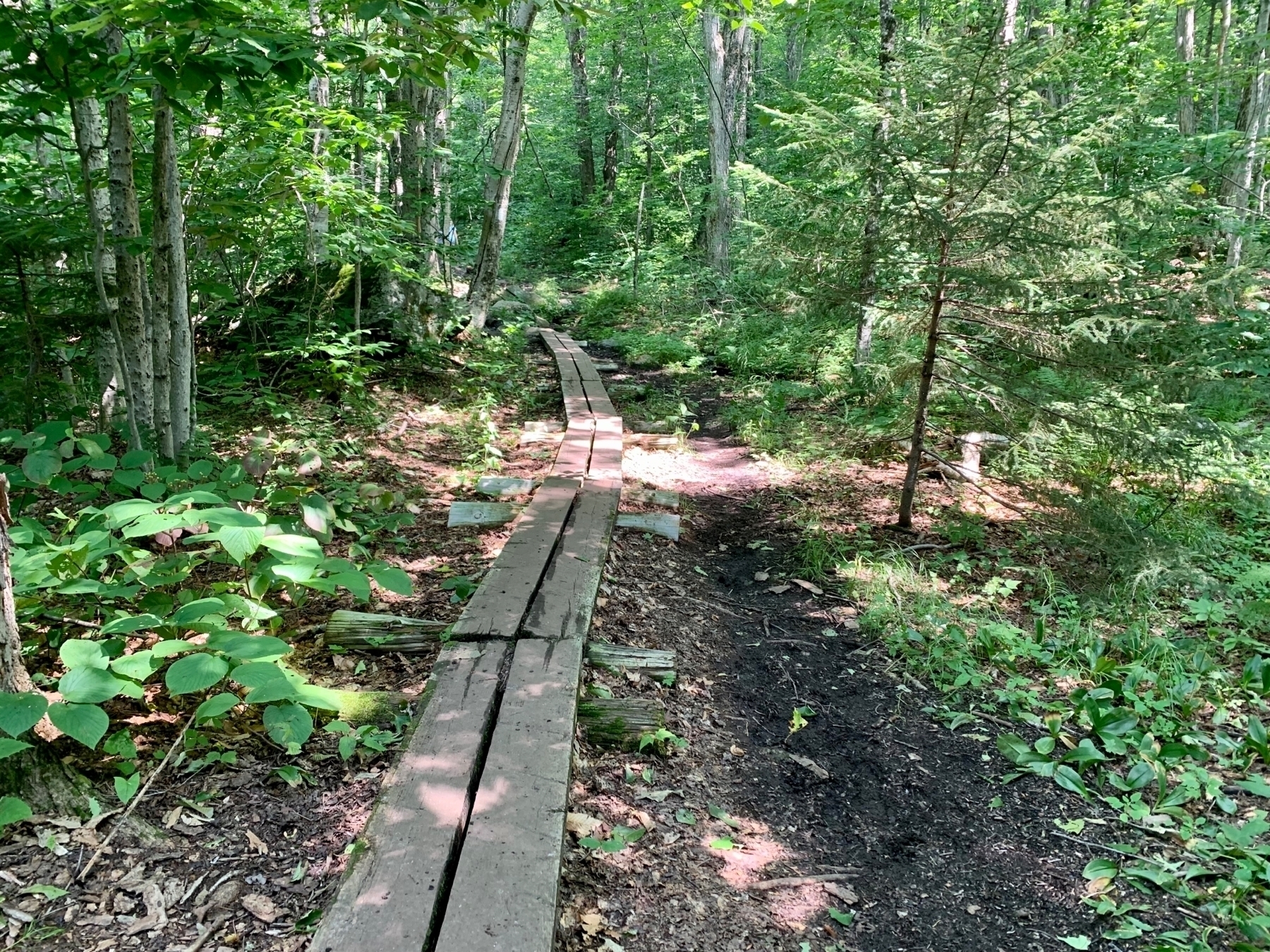 Board walk to make it through muddier sections.