We went to the horse track today! 💸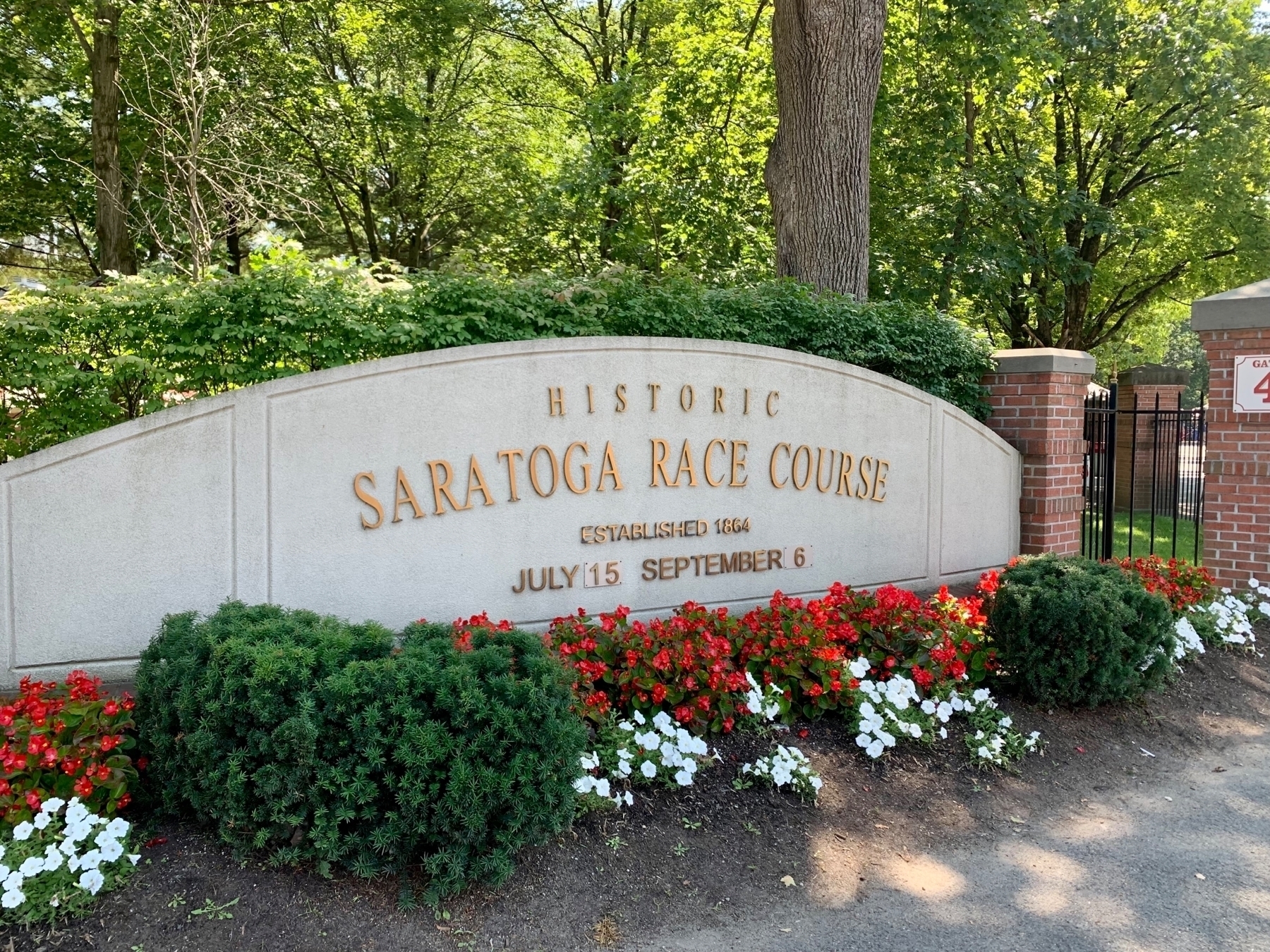 We've been to Canterbury Park with the kids and have had fun. Saratoga however is much, much bigger. It took us a while to just figure out where to go and sit. Then it took us a while to figure out how to read everything and understand how it all worked. But, after a bit we mostly got the hang of it. By the end I felt confident to go up to the betting stands and say stuff like "$10 on 5 to place". Careful reading of the program was a big help.
Our bets for the day. We only had two winners. I made an epic bad on on Race 6 after getting enamored with the idea of an "Across the Board" bet, which is actually three bets in one: one to win, one to place, and one to show. I thought the bet divided amongst them but it actually multiplies, so I ended up betting three times what I thought. Ooops. And that horse was absolutely terrible in that race, coming in last by several lengths.
We had a super fun time and it was cool to be at such a historic race track.
Race 5
Tyler bet on Swinging sticks to place.
Mazie bet on Magnificent Chrome to place.
Race 6
Mazie bet on 9 to show.
Tyler bet on 5 to show. Winner!
Jamie made a terrible bet on 1 "across the board".
Race 7
Tyler bet on Mystery Bank to show.
Mazie bet on Land Biscuit to show.
Mazie bet on Mister Kringle to show. Winner!
Tammy bet on Life on Top to win.
Jamie bet on Landbiscuit 7 to place.