Today we end our Arizona Escapades and start the long trip back home to Minnesota! We have had a great time here. 🤩 445 miles today.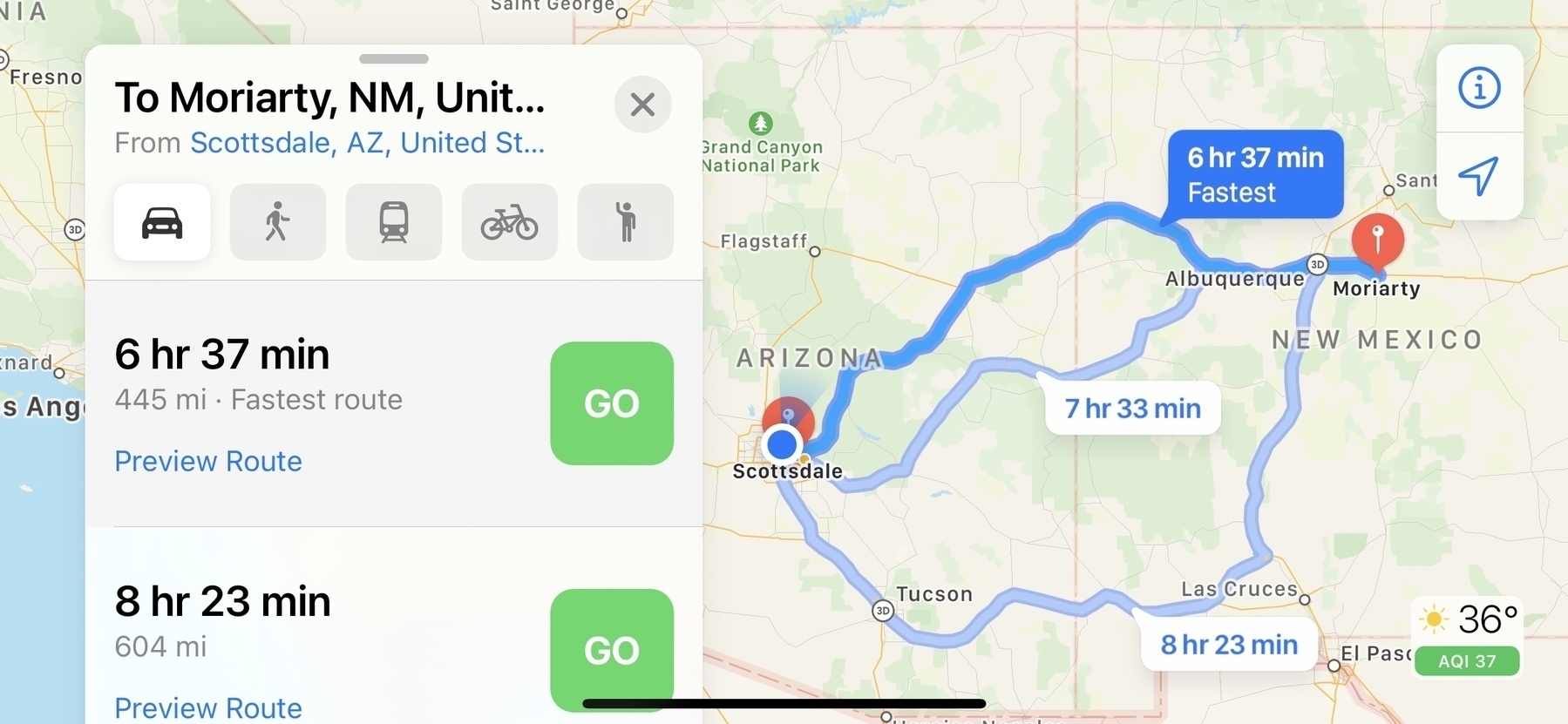 Honda Pilot is packed!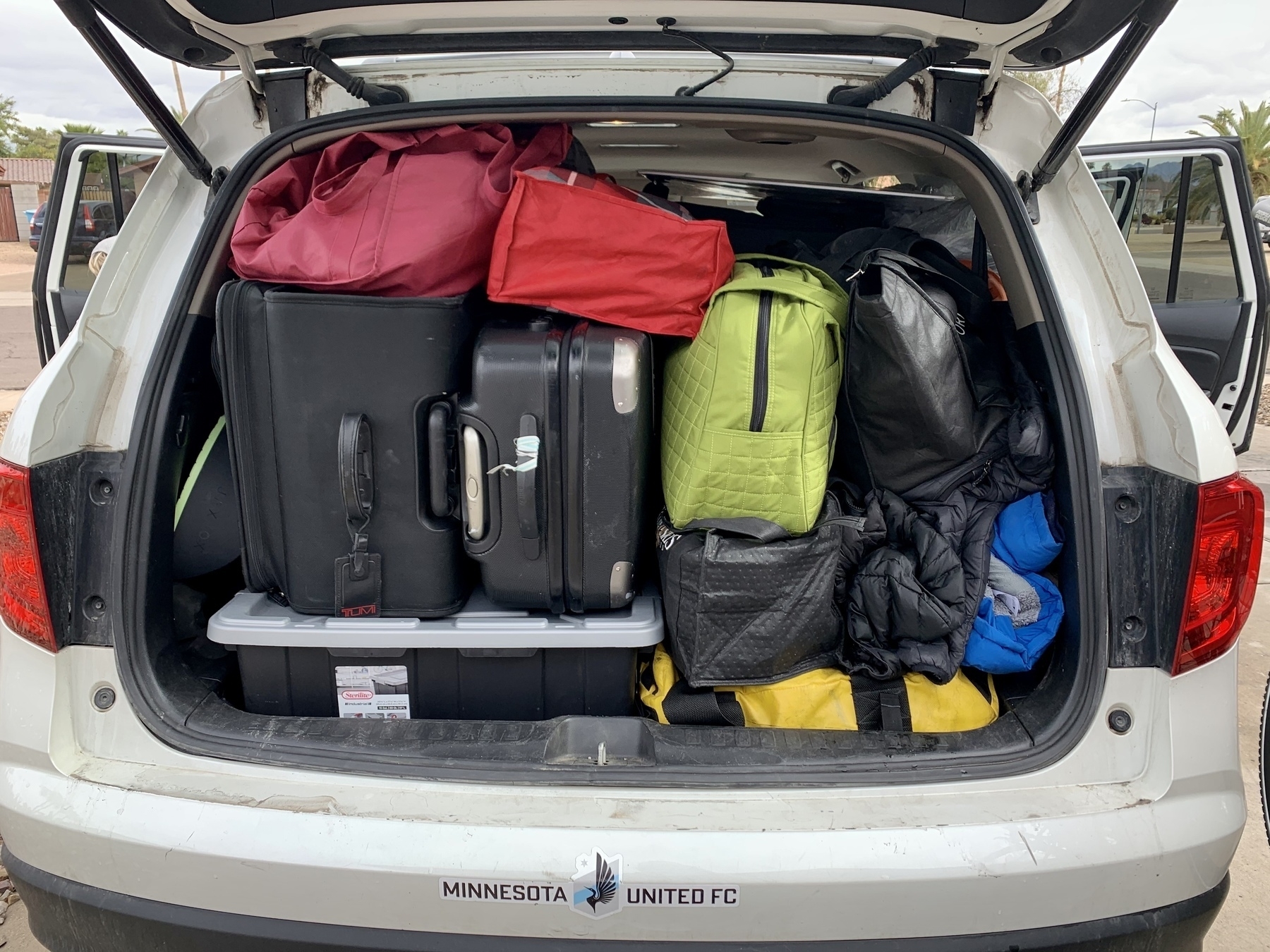 9:48a Left Scottsdale.
Kids doing classes on Google Meet while driving.
1:55p Entered New Mexico.
2:30p Stop for gas in Gallup, NM.
5:00p Dinner at Green Jeans with Amore Neapolitan Pizza and Nitro Fog ice cream. 🍕🍦
6:30p Check into Best Western in Moriarty, NM.