We have always thought it would be fun to rent a UTV and go out for some trail riding. We gave American Powersport Rentals a call and Duke got us all set up. We rented for a half day and were complete newbies but had a great time. We drove to the Rolls OHV Area in the Tonto National Forest. We didn't have the electrical hookup for the trailer so I was happy it was only 15 miles of straight driving.
Here is our route for the day, you can also see the official trail map.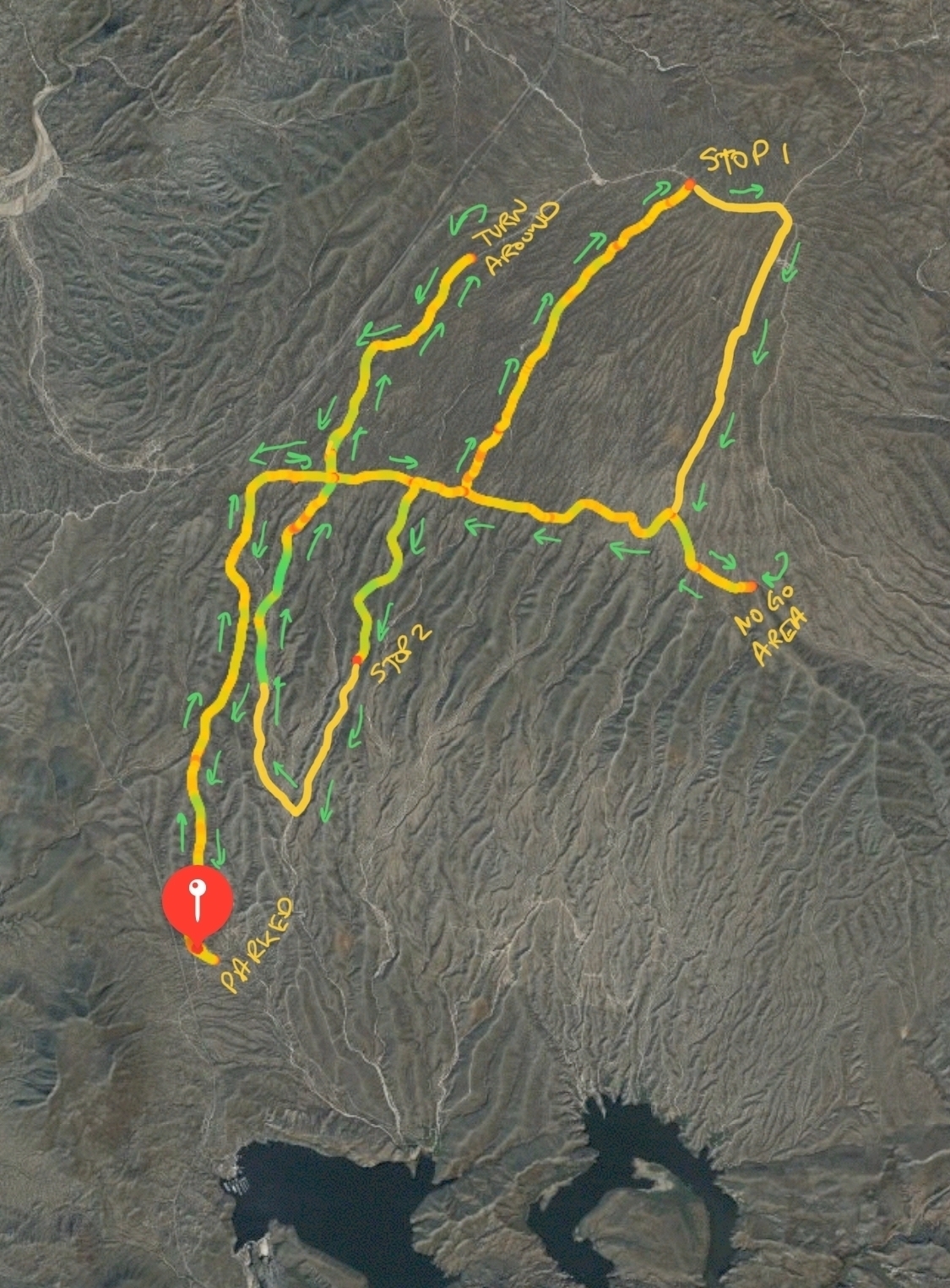 We got the Teryx4 out in the Pobrecito staging area and took off.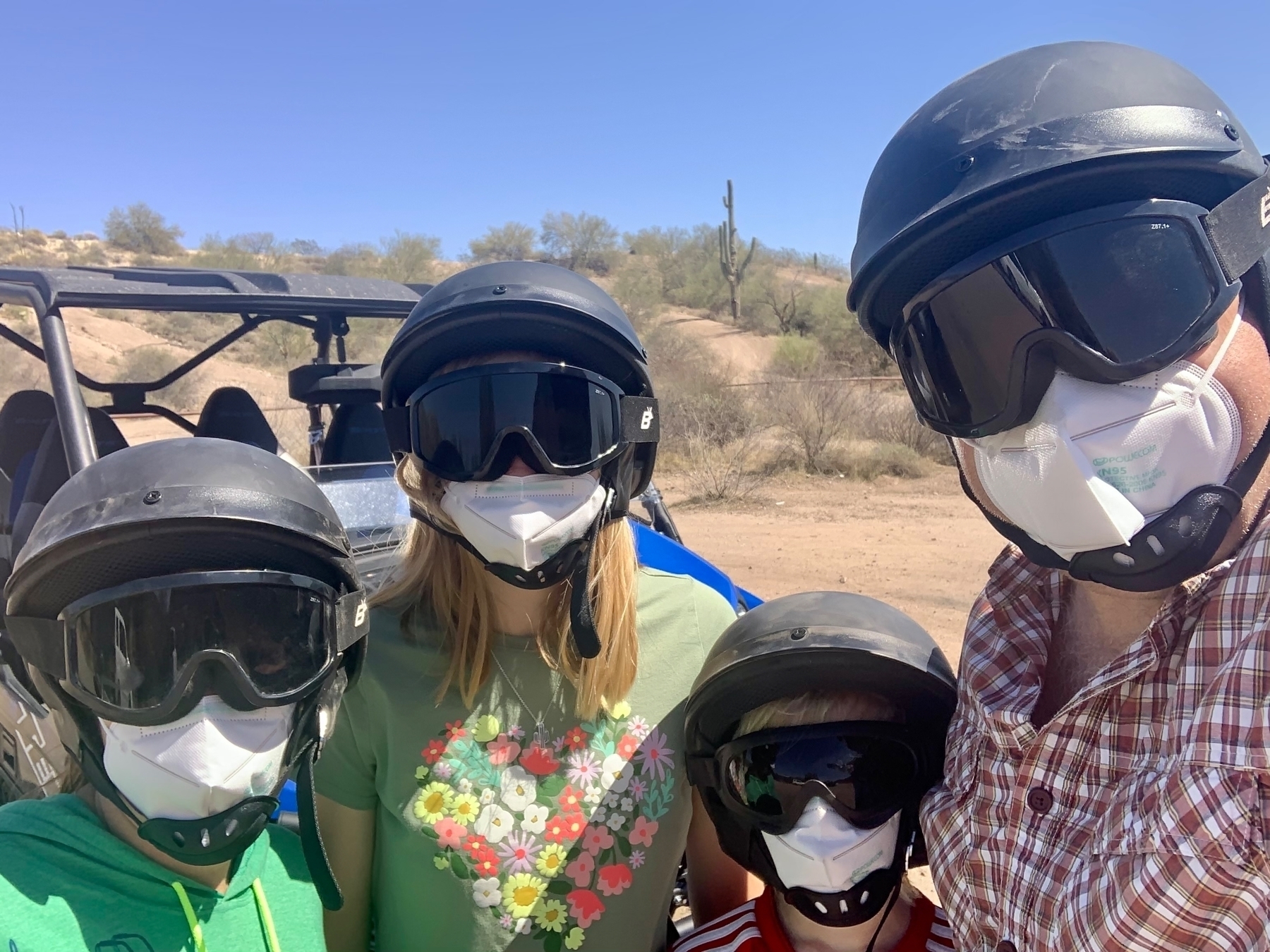 Before taking off with our helmets, goggles and masks on for dust.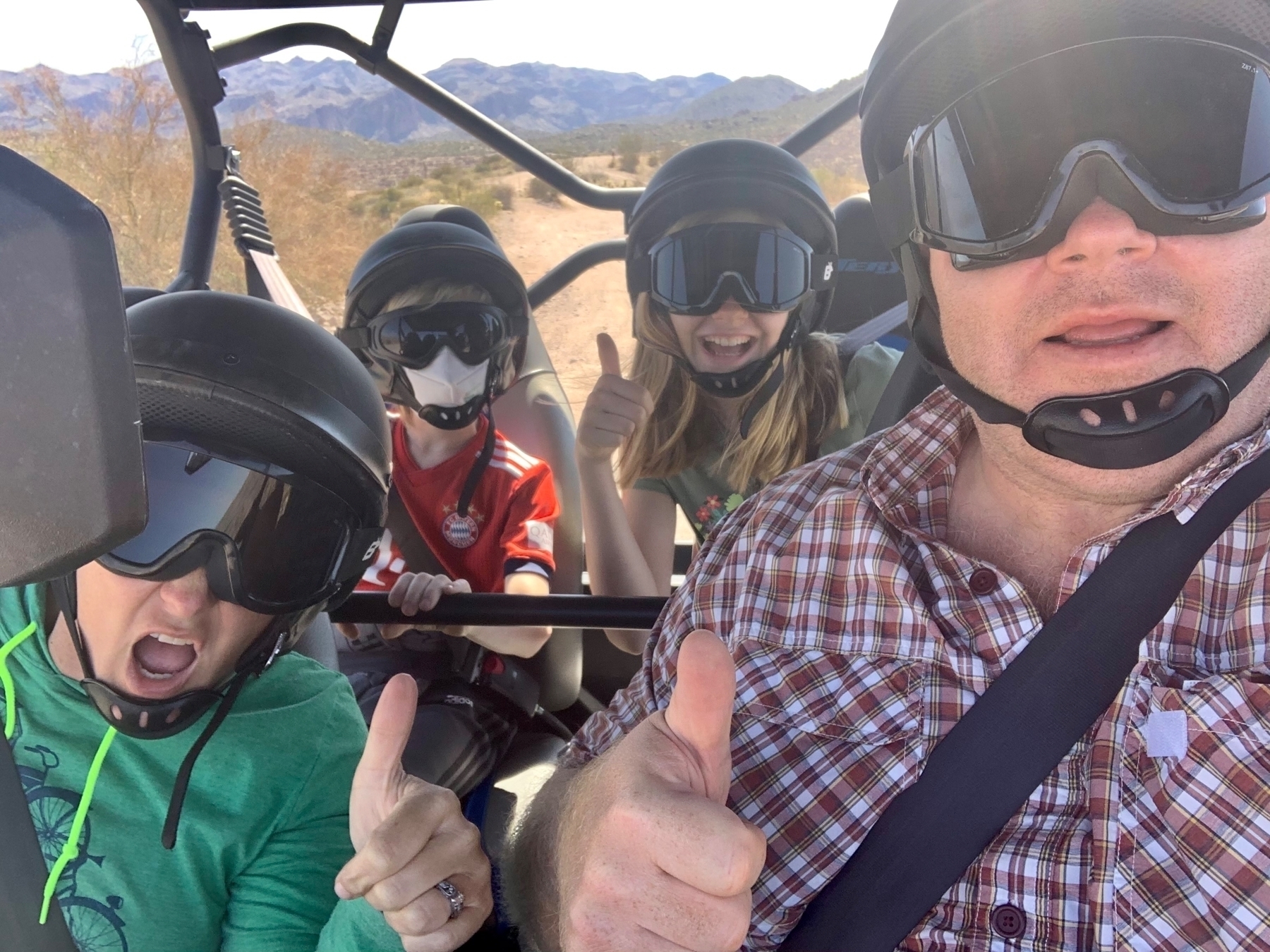 The dust wasn't too bad so we ditched the masks.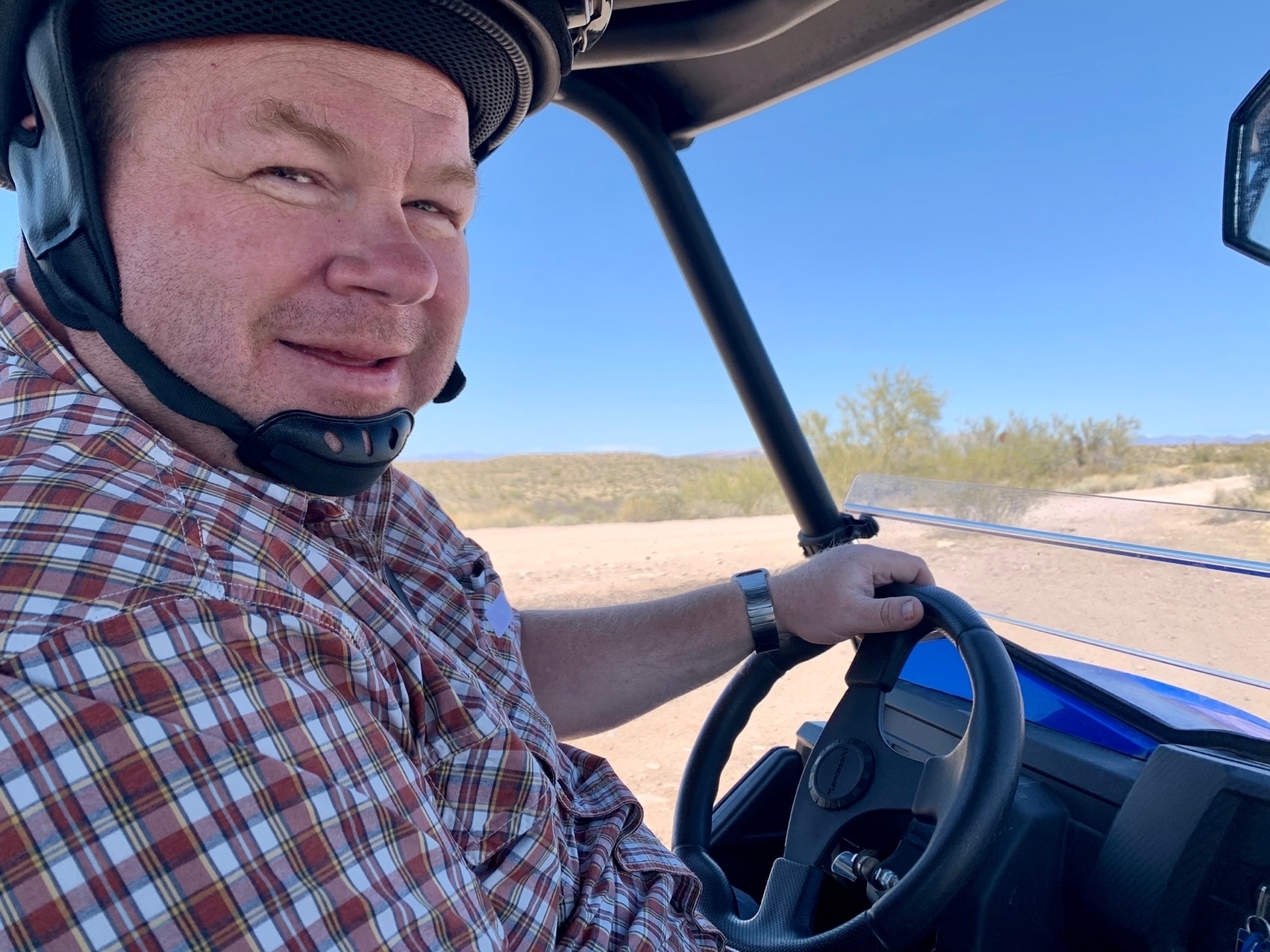 Me having a lot of fun.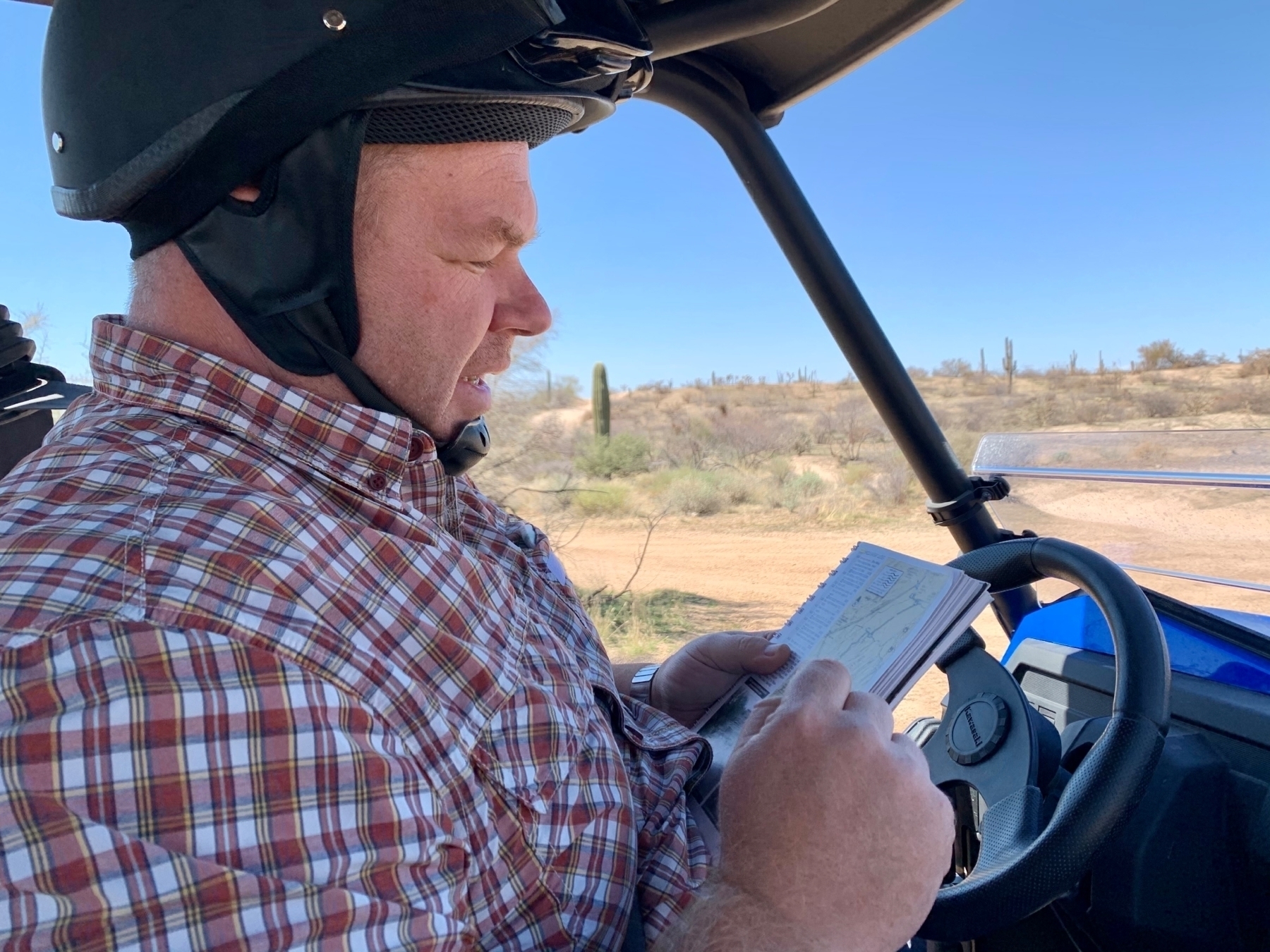 Navigating and figuring out where we are heading.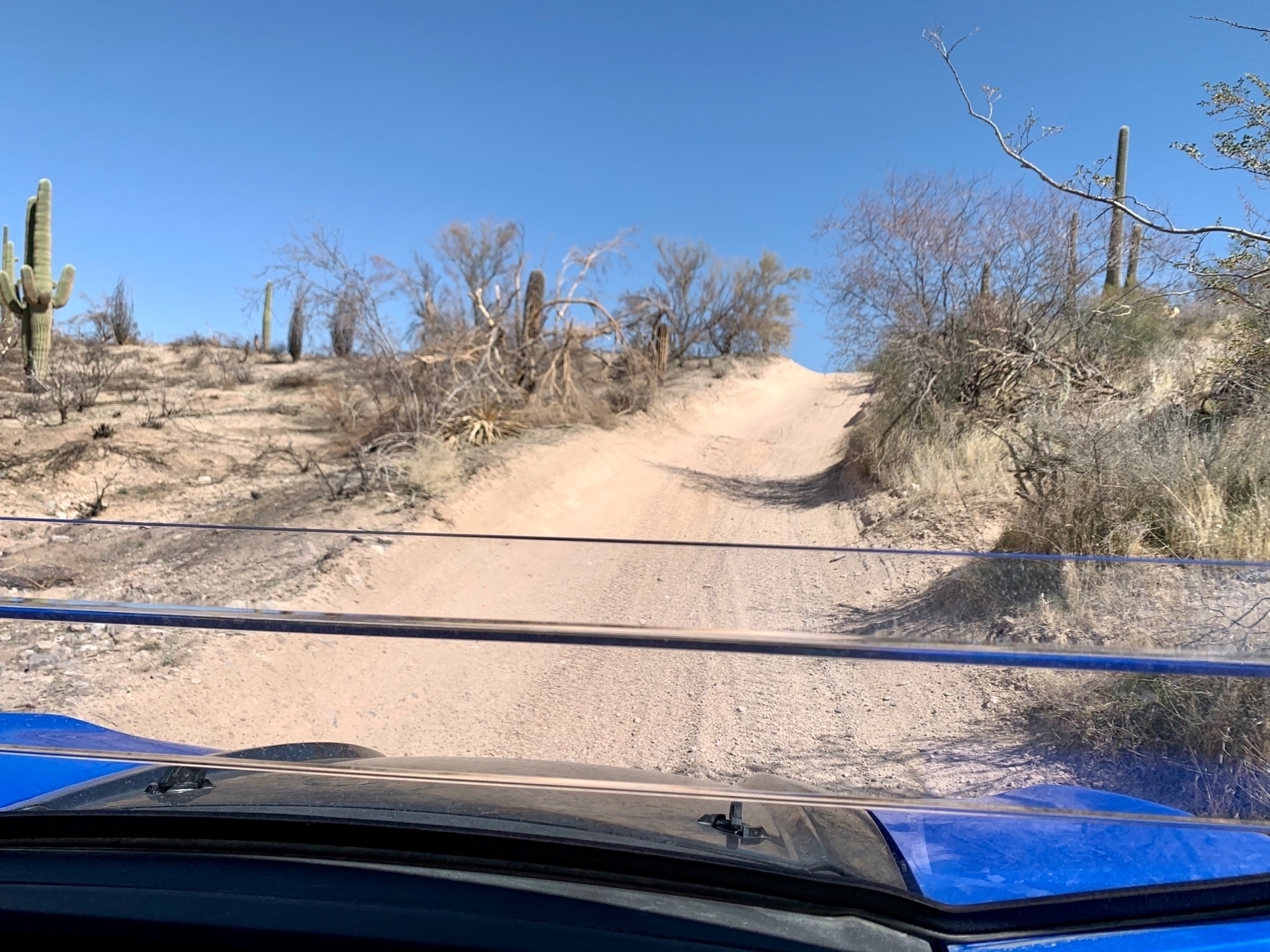 Trails were awesome. Some fast, some really rocky, and a lot of pebbles you could tear around in.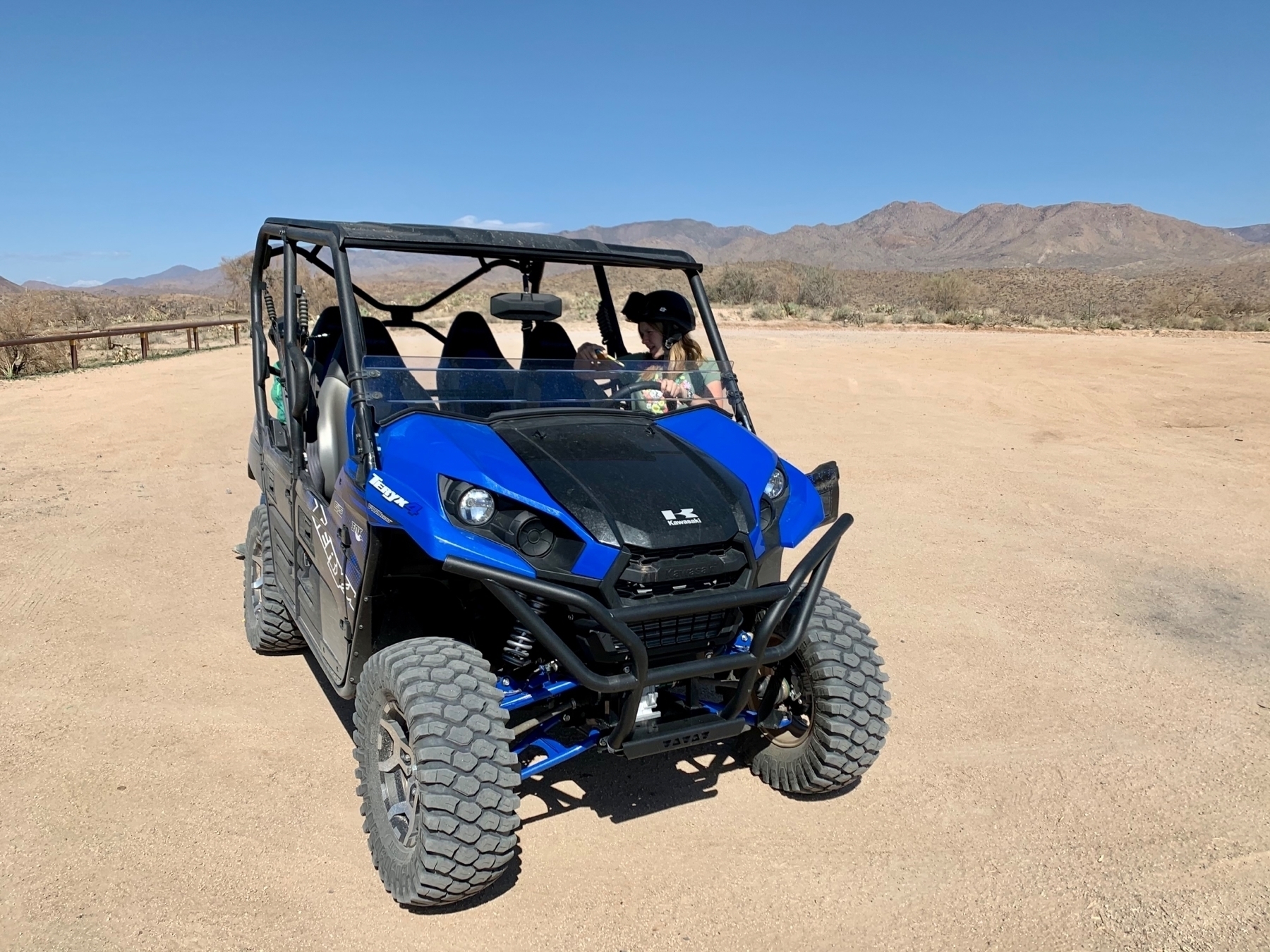 Our stop at Palo Fierro for a break.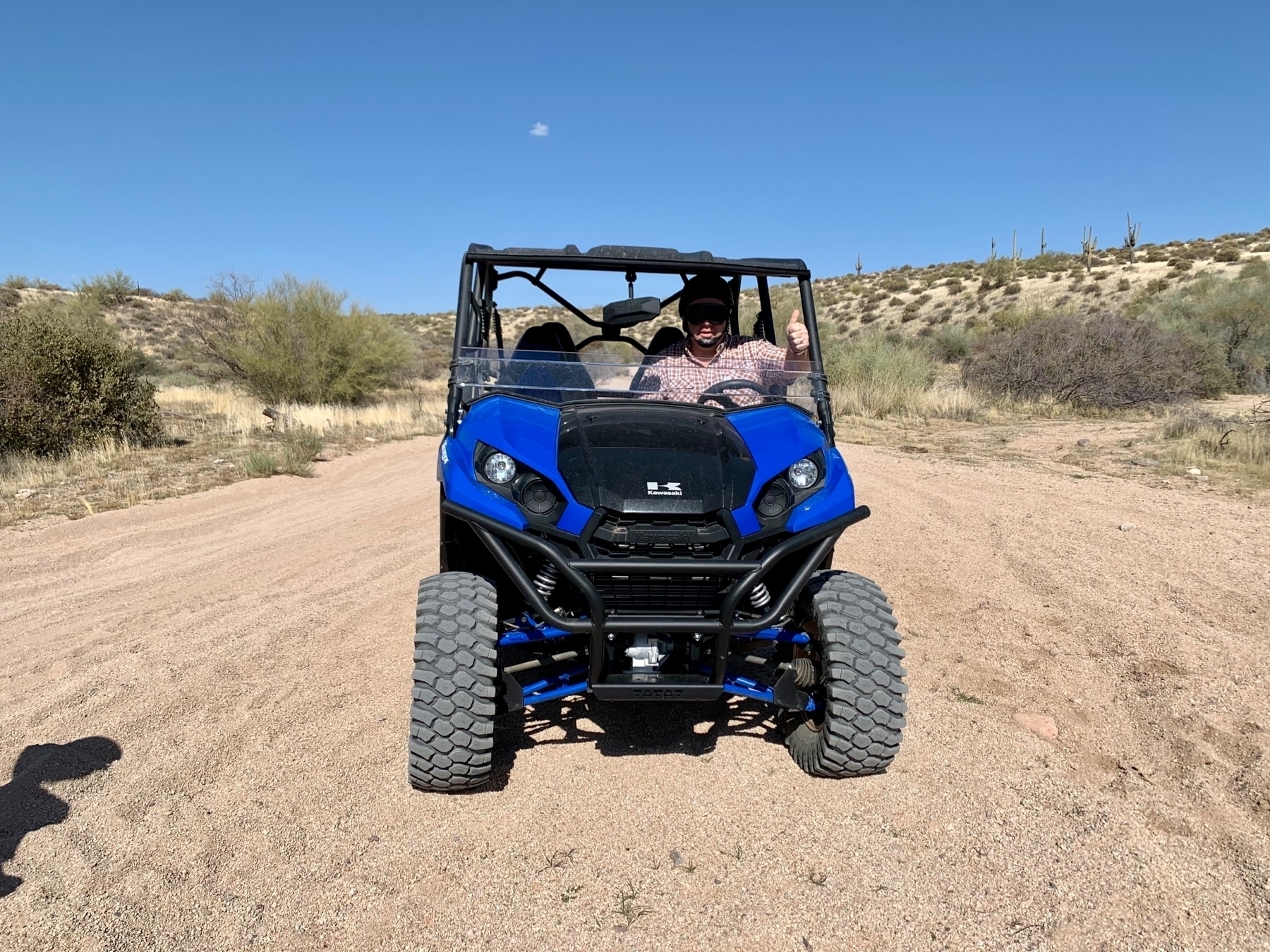 On 1863 at Stop 2 taking the wheel after Tammy gave it a go.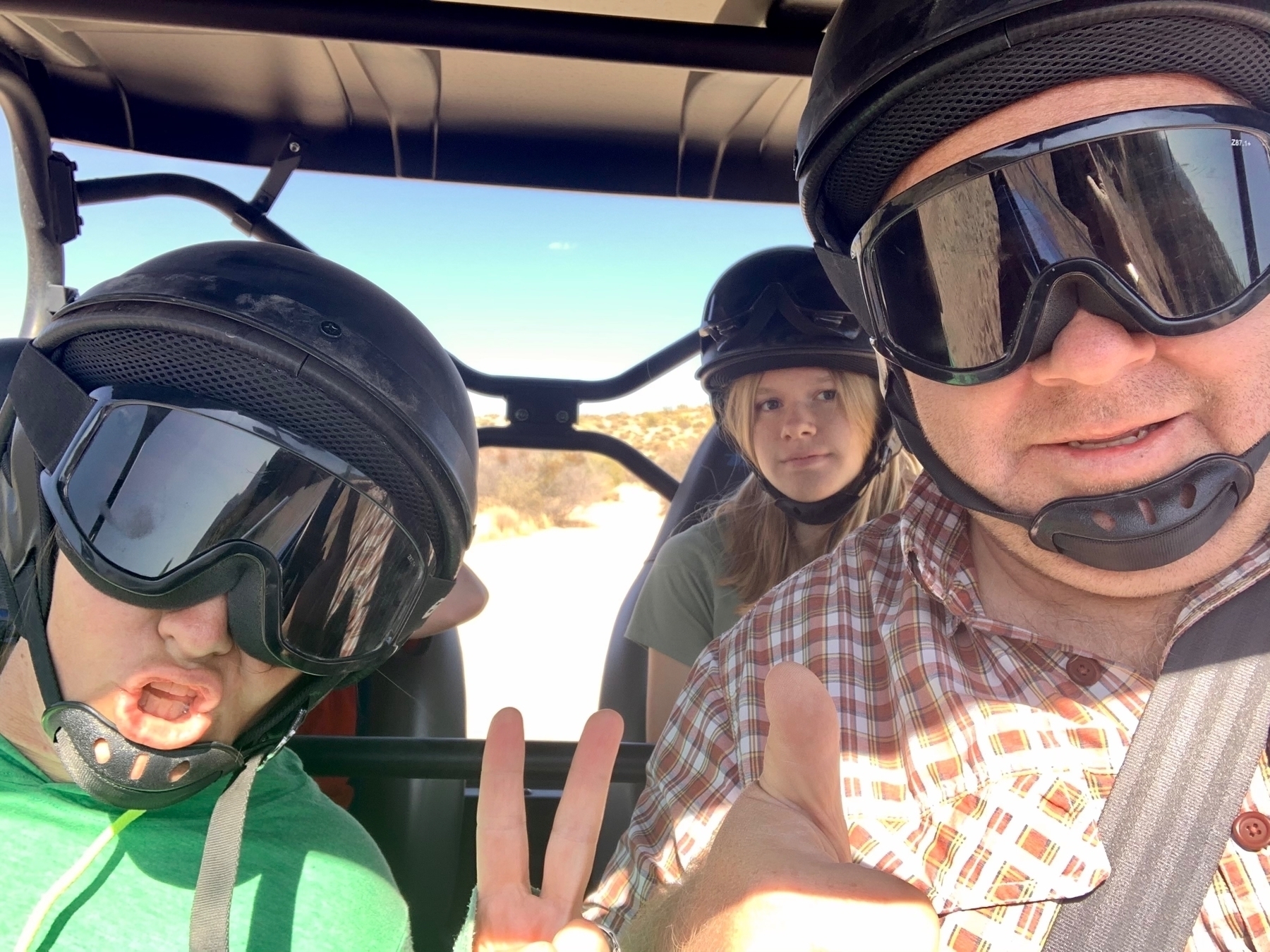 Family selfie! Mazie is having more fun than she looks in the picture.