We visited the Music Instrument Museum today. This place was absolutely incredible. You could spend an entire day here pretty easily. They had an amazing breadth of musical instruments and musician specific content. You got a wireless headphone that you wore and as you approached various displays you would start hearing the sound, automatically.
We could have used more time to explore. They also did very good with COVID-19 precautions. They sold only timed tickets and only allowed a limited number of people. Everyone wore masks all the time. It felt very safe. This is the only indoor thing we have done here in Arizona.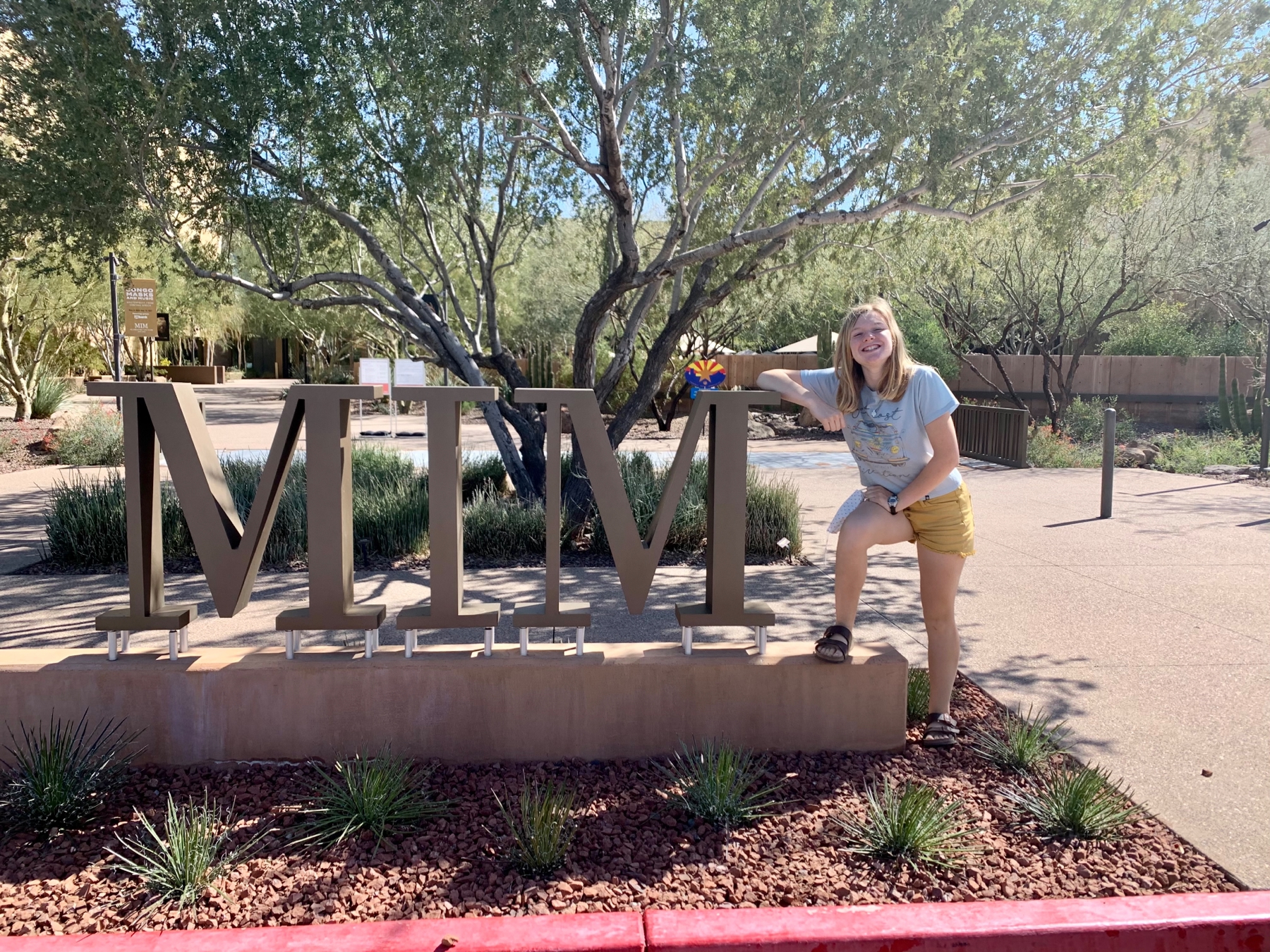 Mazie posing in front of the Music Instrument Museum.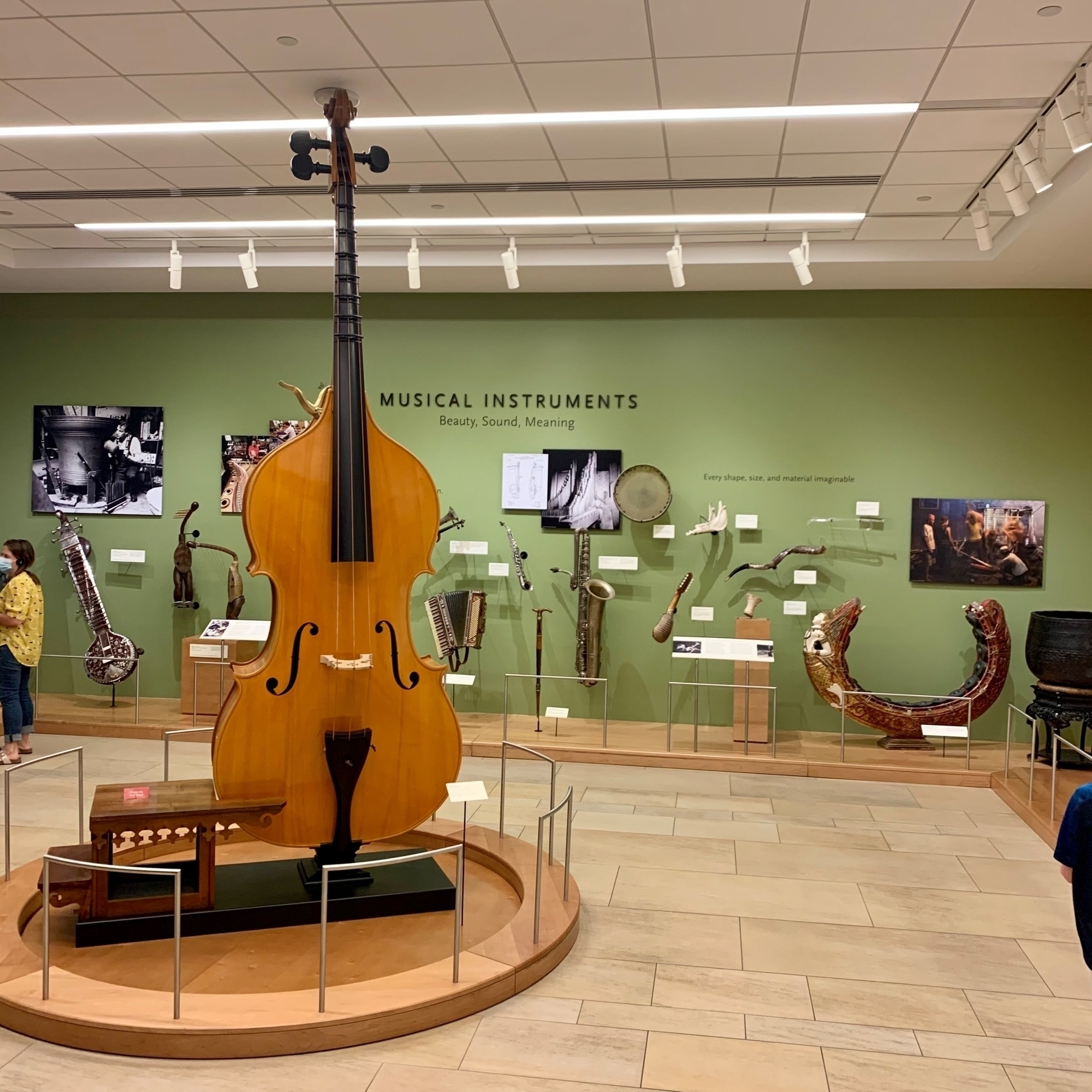 Giant string instrument.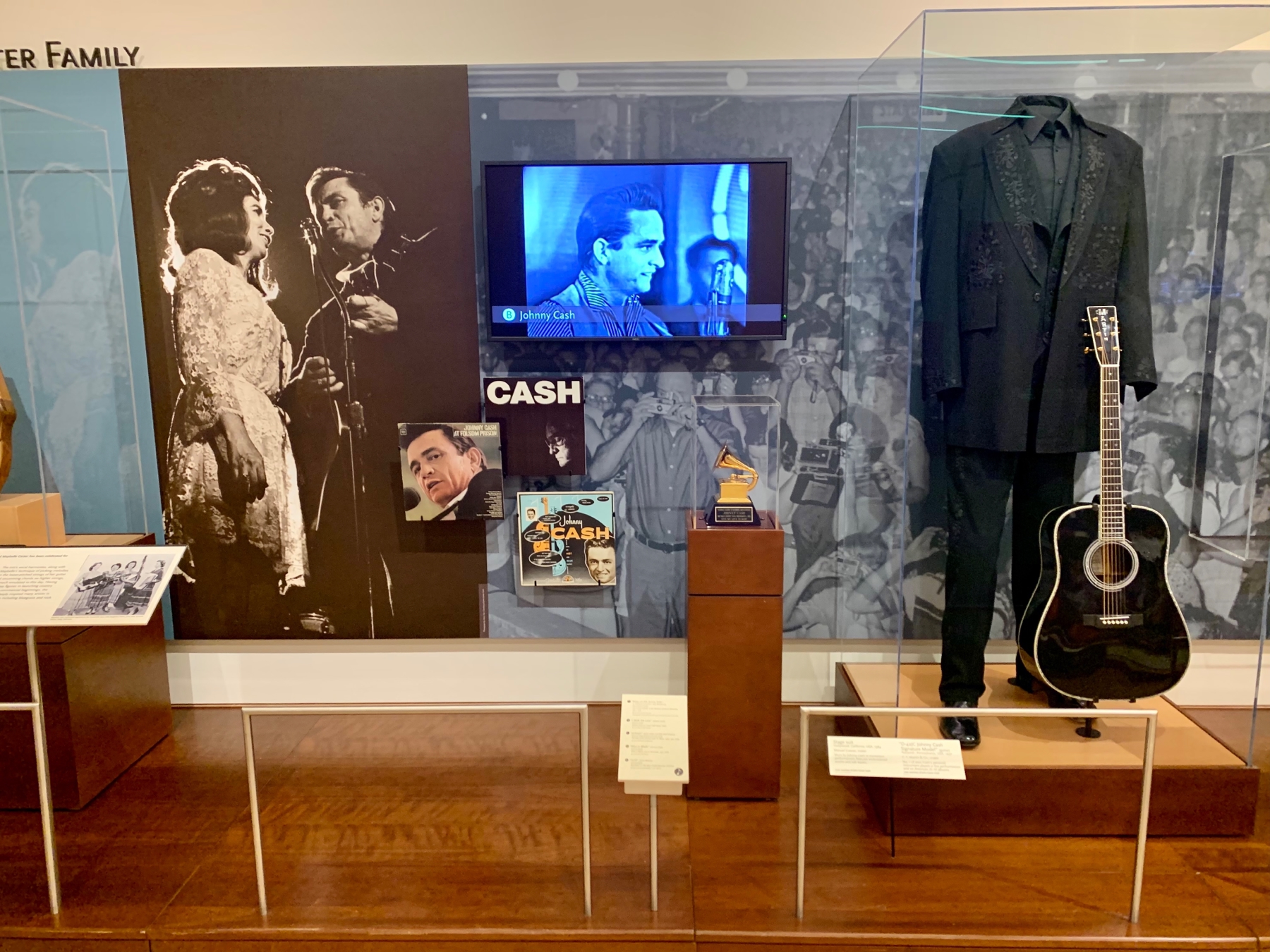 They many of these artist displays and the sound would just start in your headphones as you approached.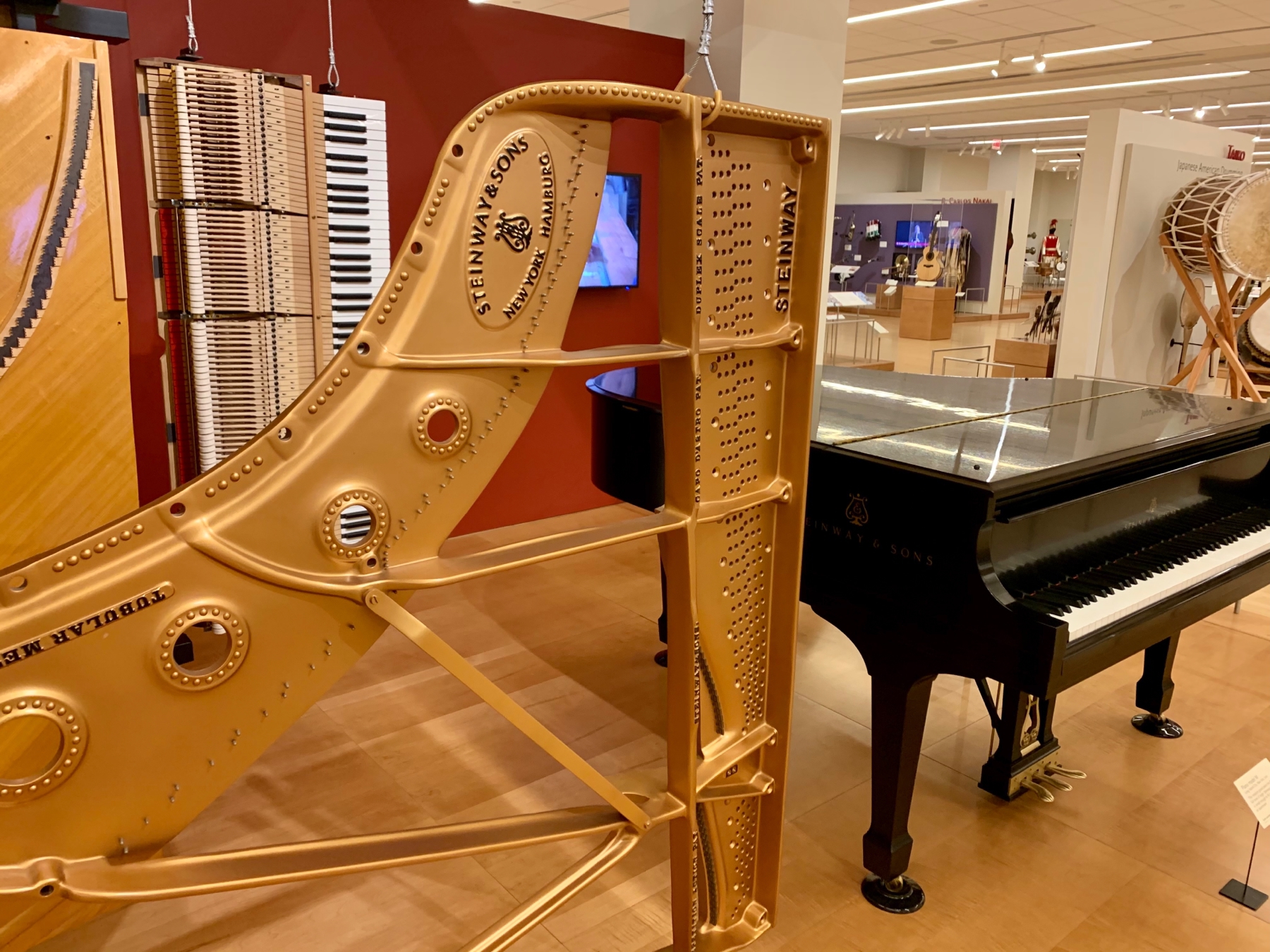 The video that went with this about how a Steinway piano is created was amazing.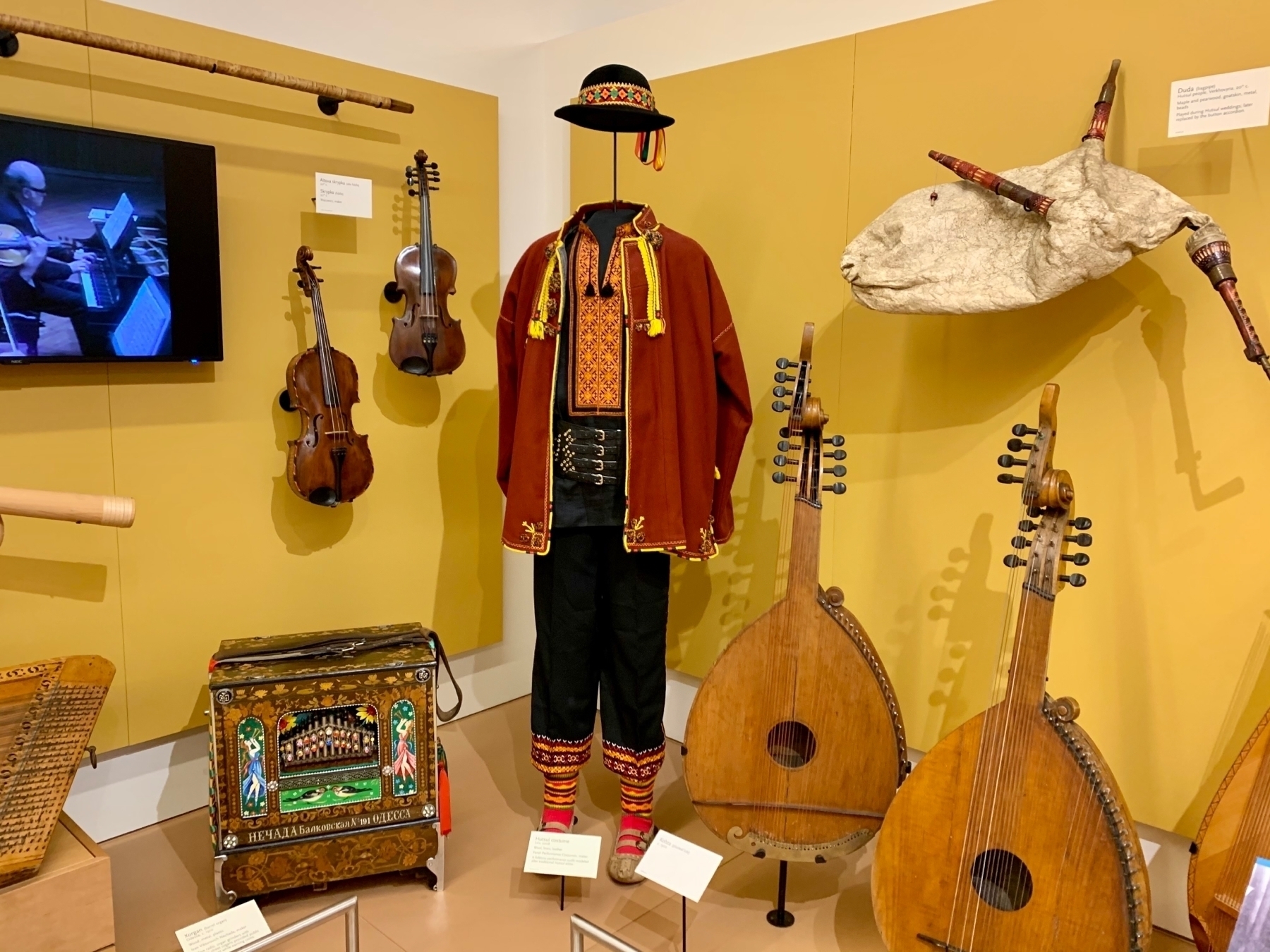 There were displays for various countries and their specific music. They had a well populated section on Ukraine.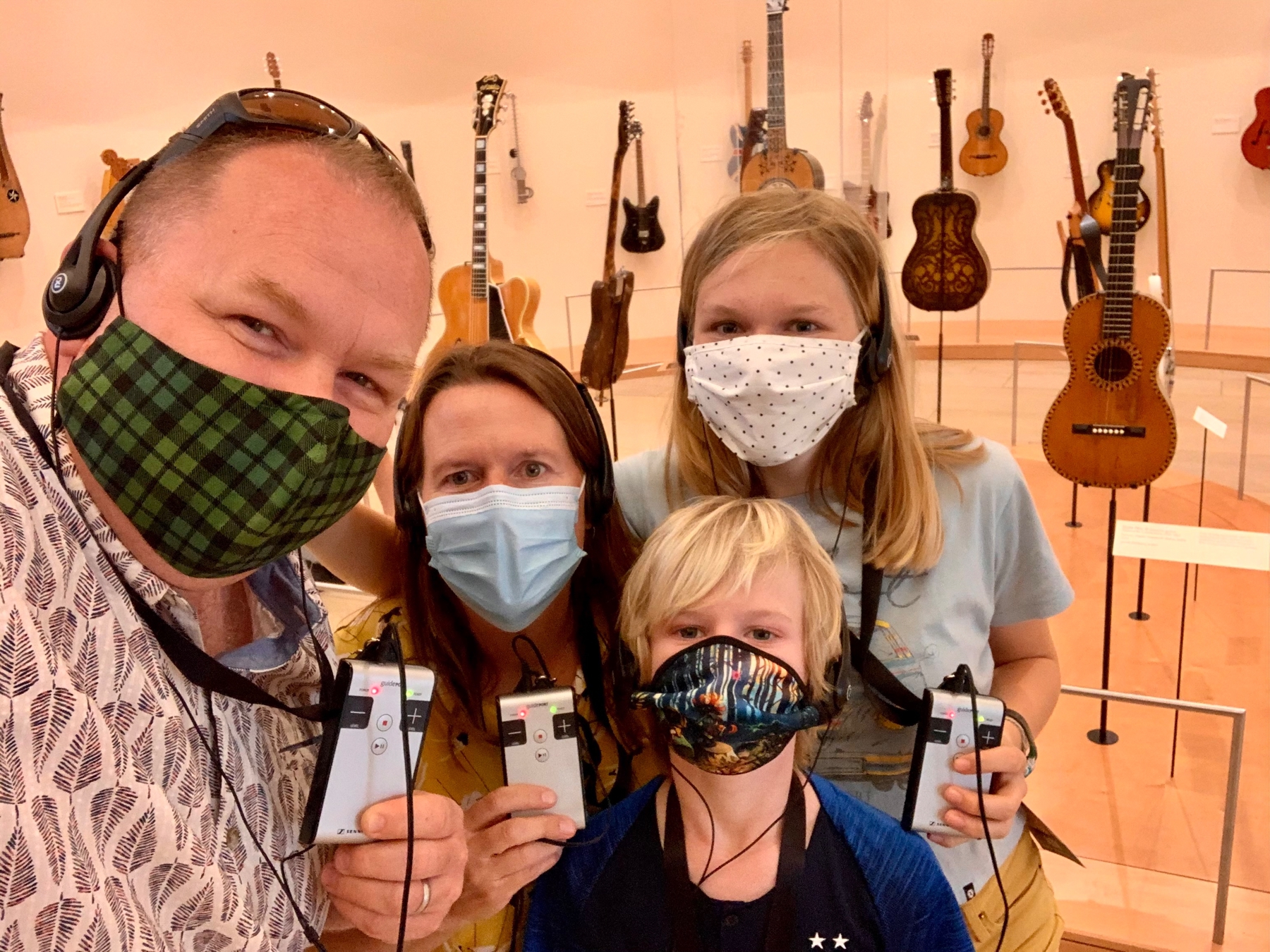 Family selfie in front of a variety of guitars.