Tammy, Mazie and I were looking for a long hike today so we drove to Lebanon Hills Regional Park and hiked the Voyager Trek Loop for 5.4 miles. It was Lucky's longest hike and she did great.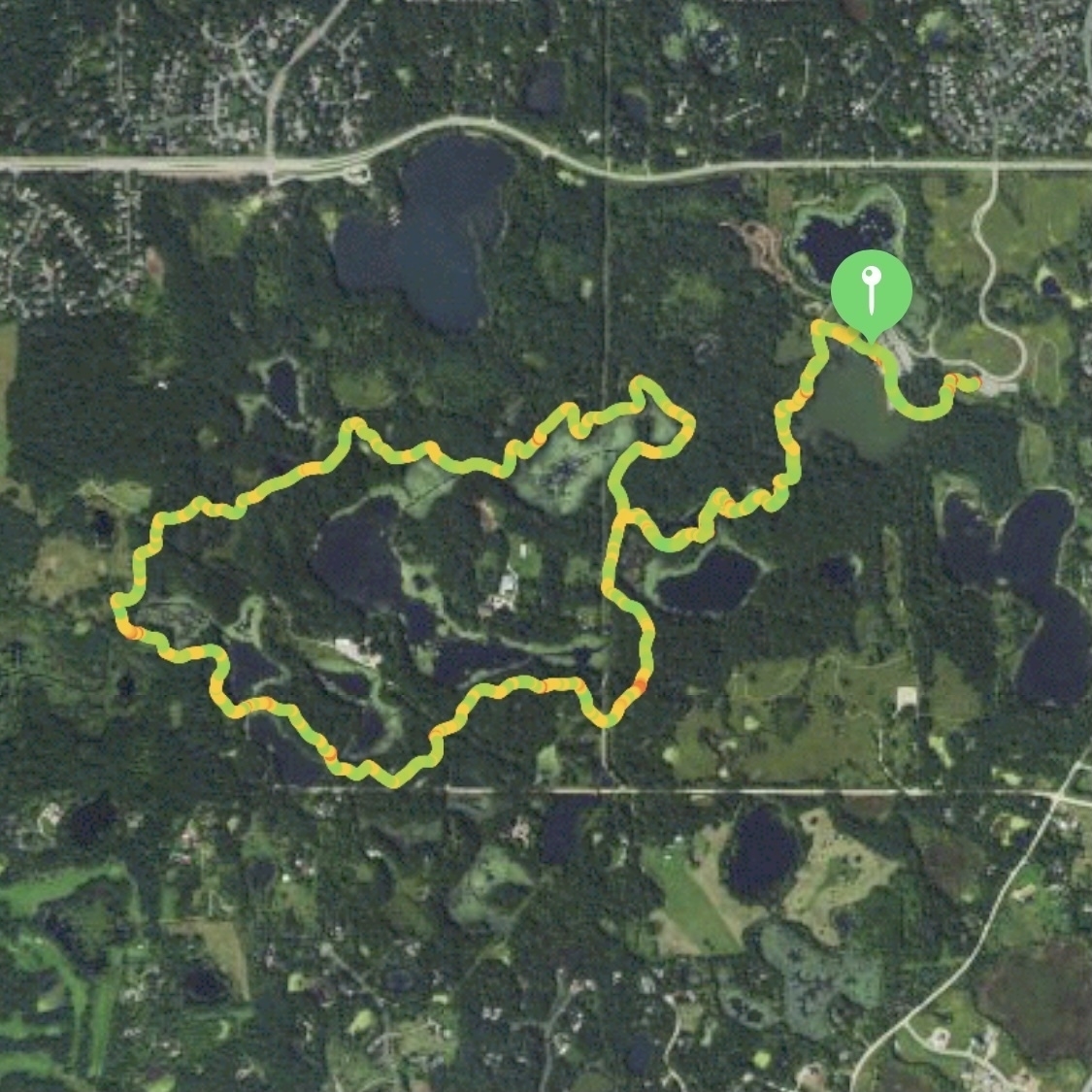 Trail selfie, with my silly looking scarf.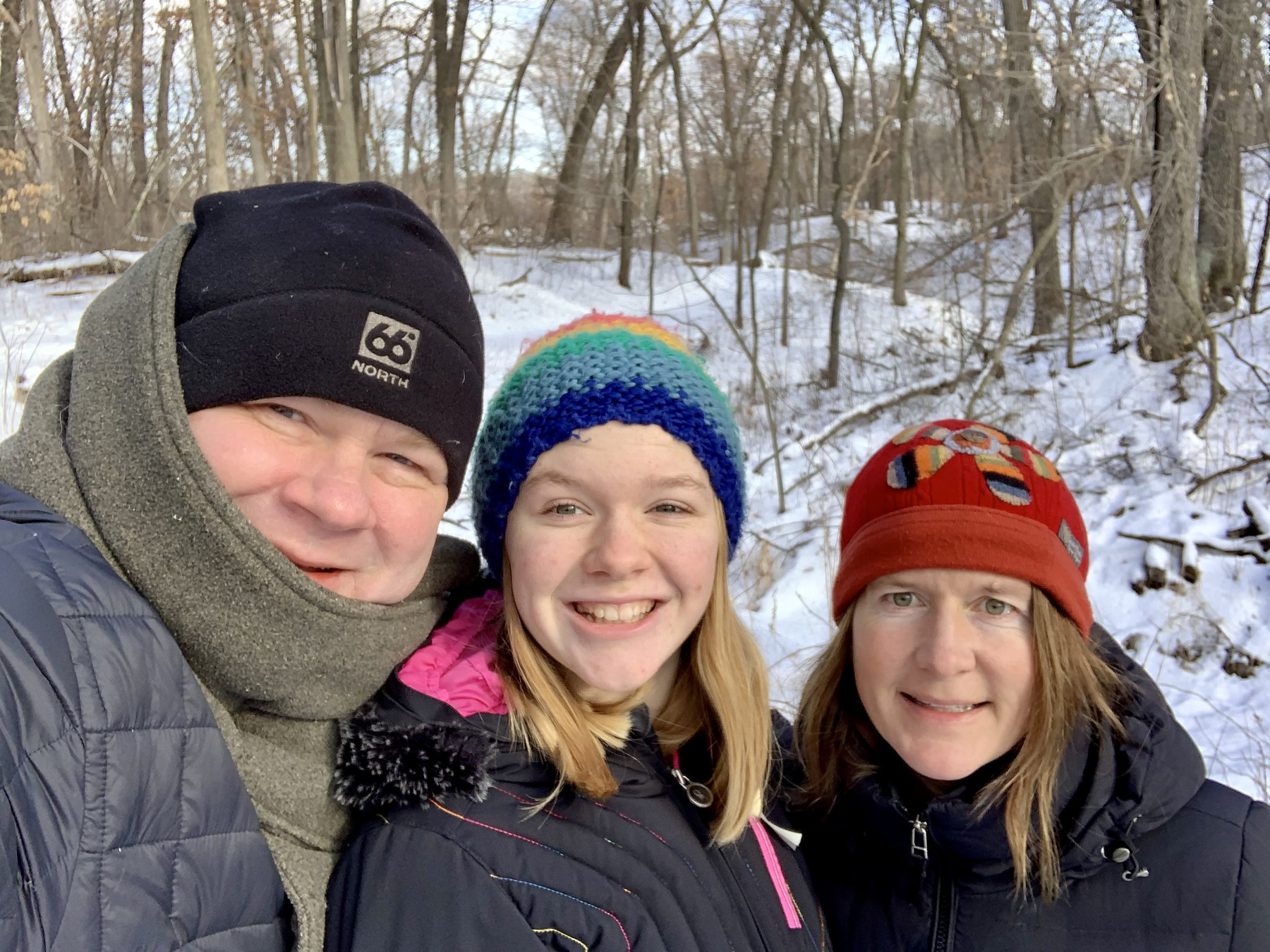 It was very pretty out. This was our first time hiking in Lebanon Hills but definitely will not be our last. We definitely want to retun in the summer.