The U.S. Army Corps of Engineers has lowered the Mississippi River by 12 feet to inspect locks and dams. We went tonight to see what it looked like with the water so much lower. Much of the Stone Arch Bridge is completely out of water. There were a lot of people mingling around.
The view from above showed a lot of riverbed in the main part of the river, and you could see a bunch of people out in the dry areas.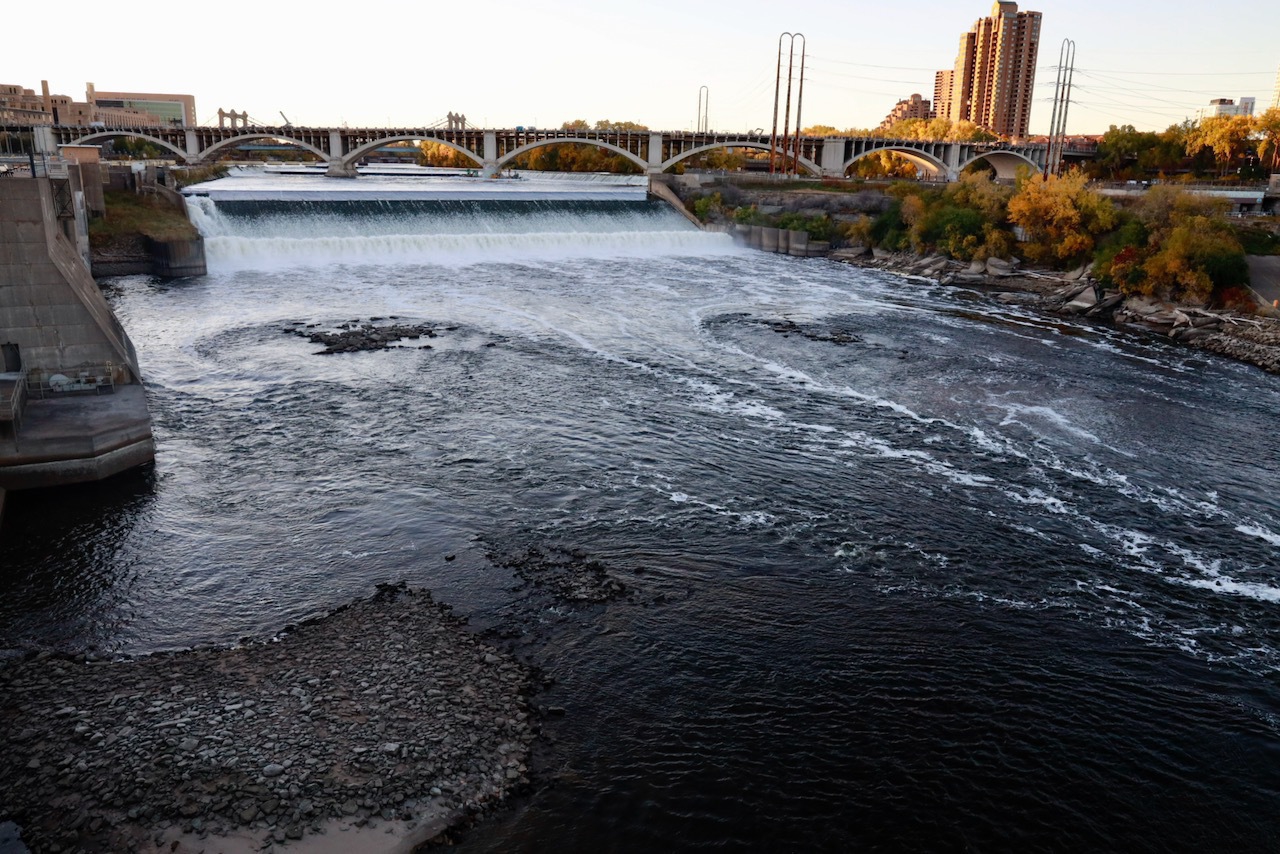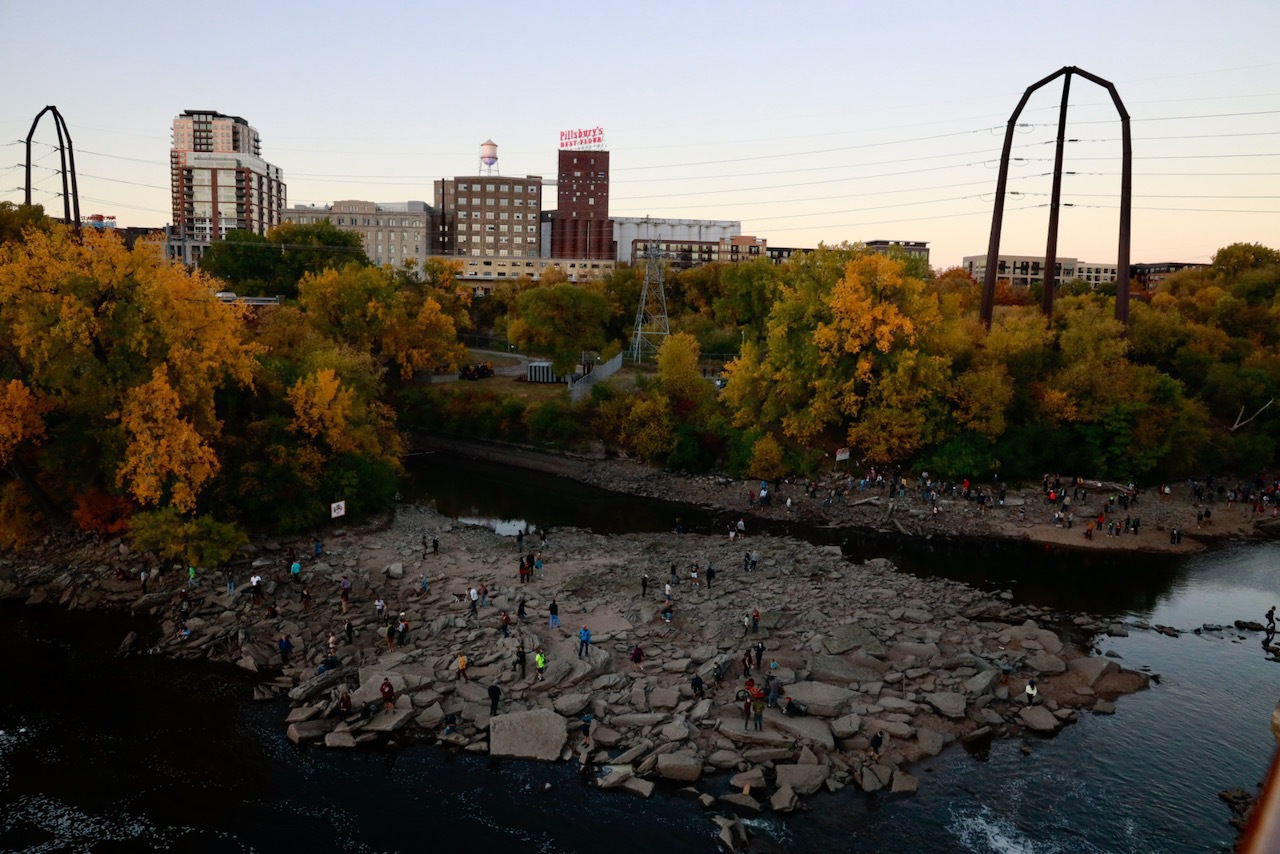 We went down to the water following some paths on the North end of the Stone Arch Bridge.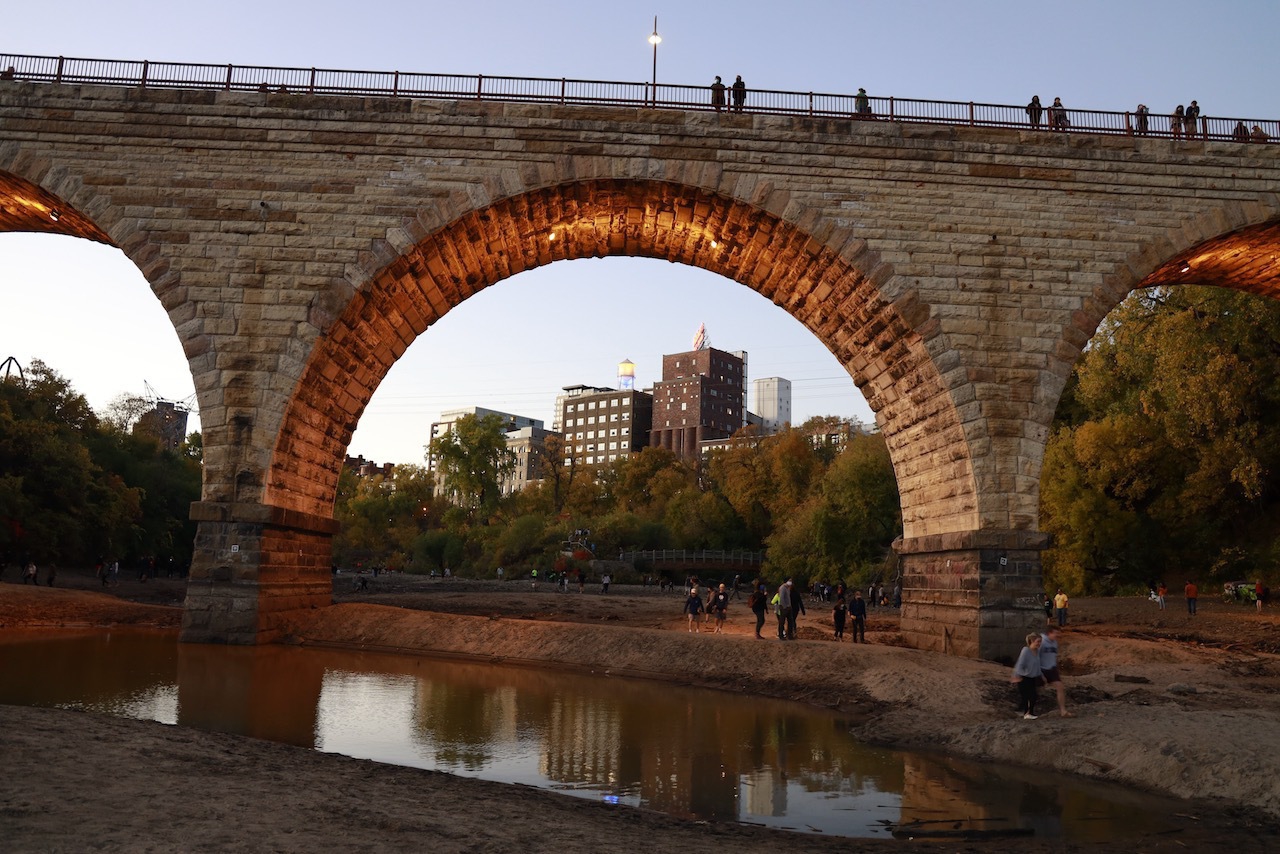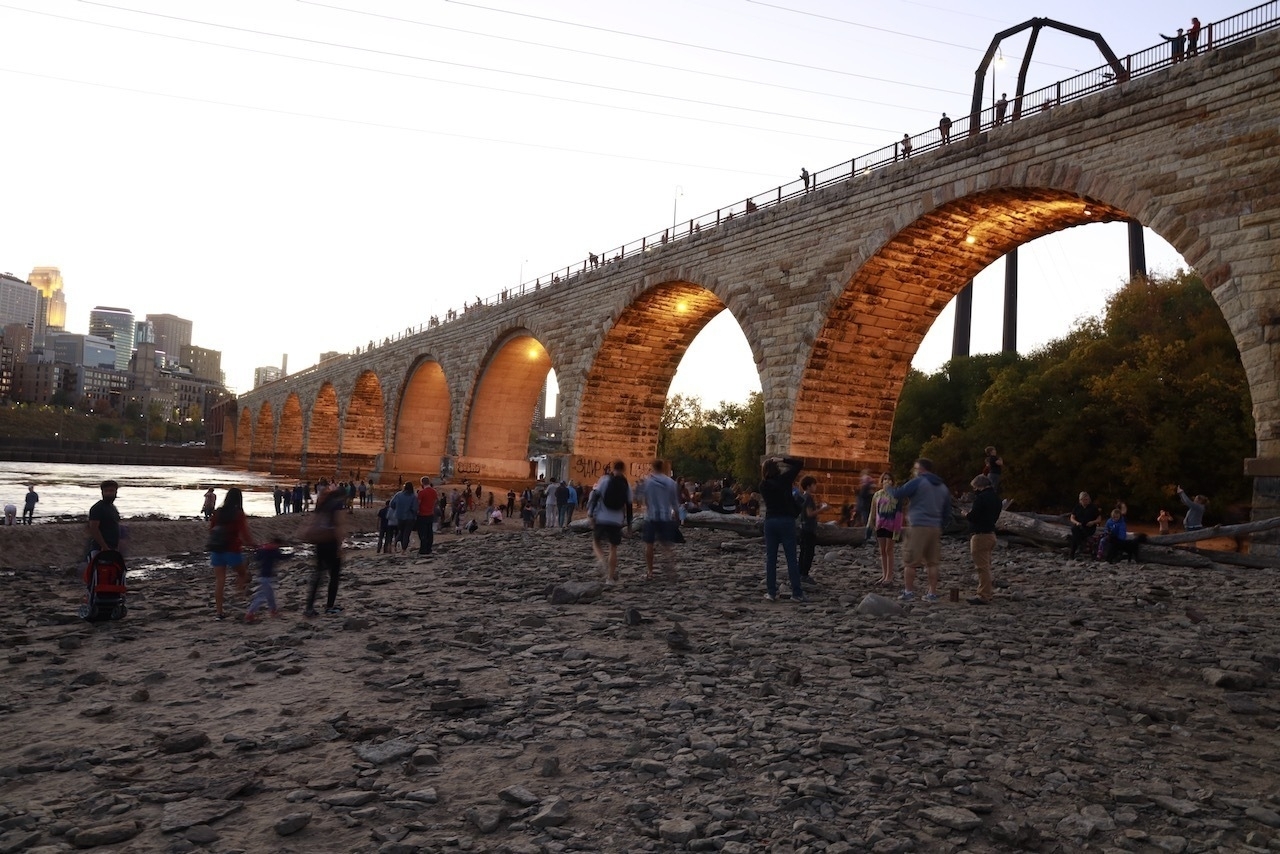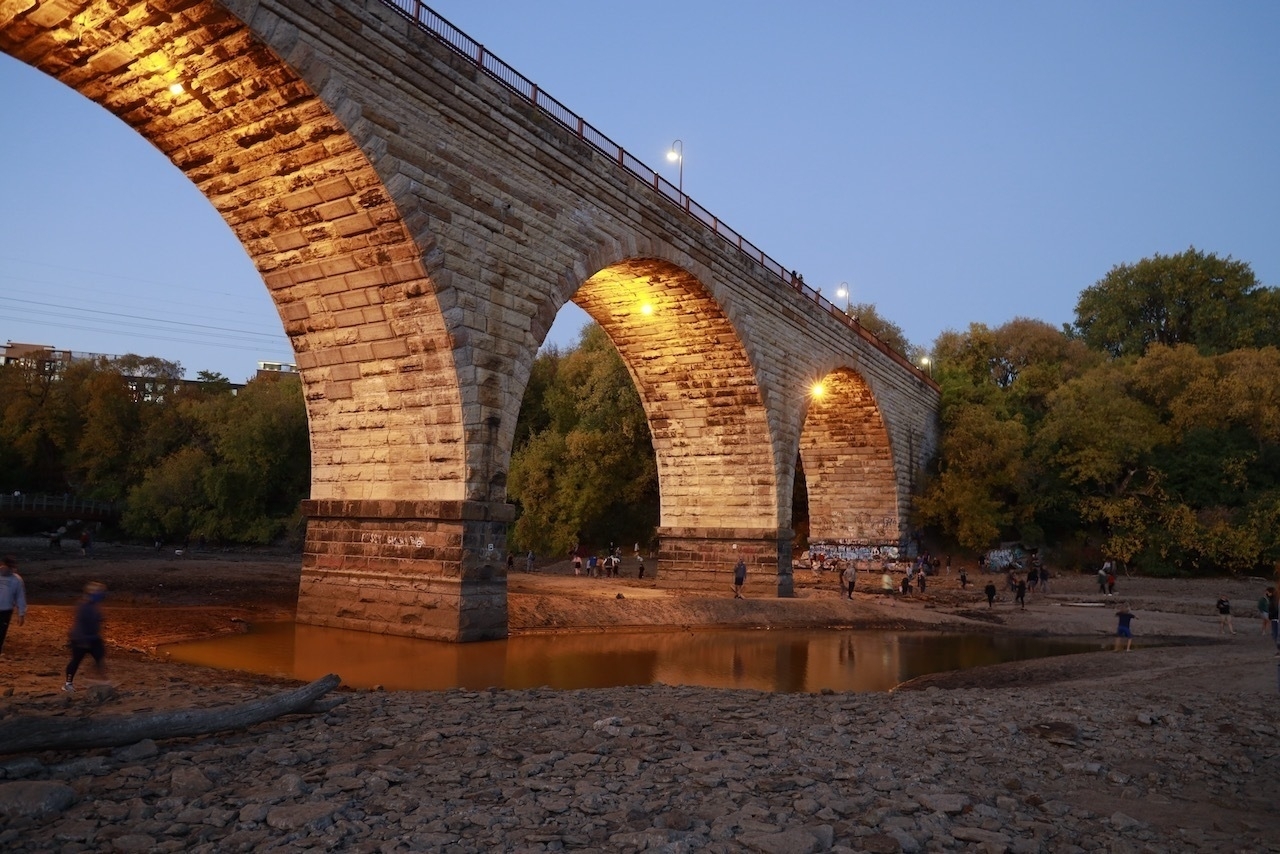 We were there as the sun set. It was a pretty fun sight to see.