Excited for Mazie and her cousin Nora doing the BreakAway Kids Triathlon today run by Cycle Health. Hope to see you there David Novak! Happy to see SPS Commerce sponsoring non-profits like CycleHealth.
Gorgeous morning! Impressive event!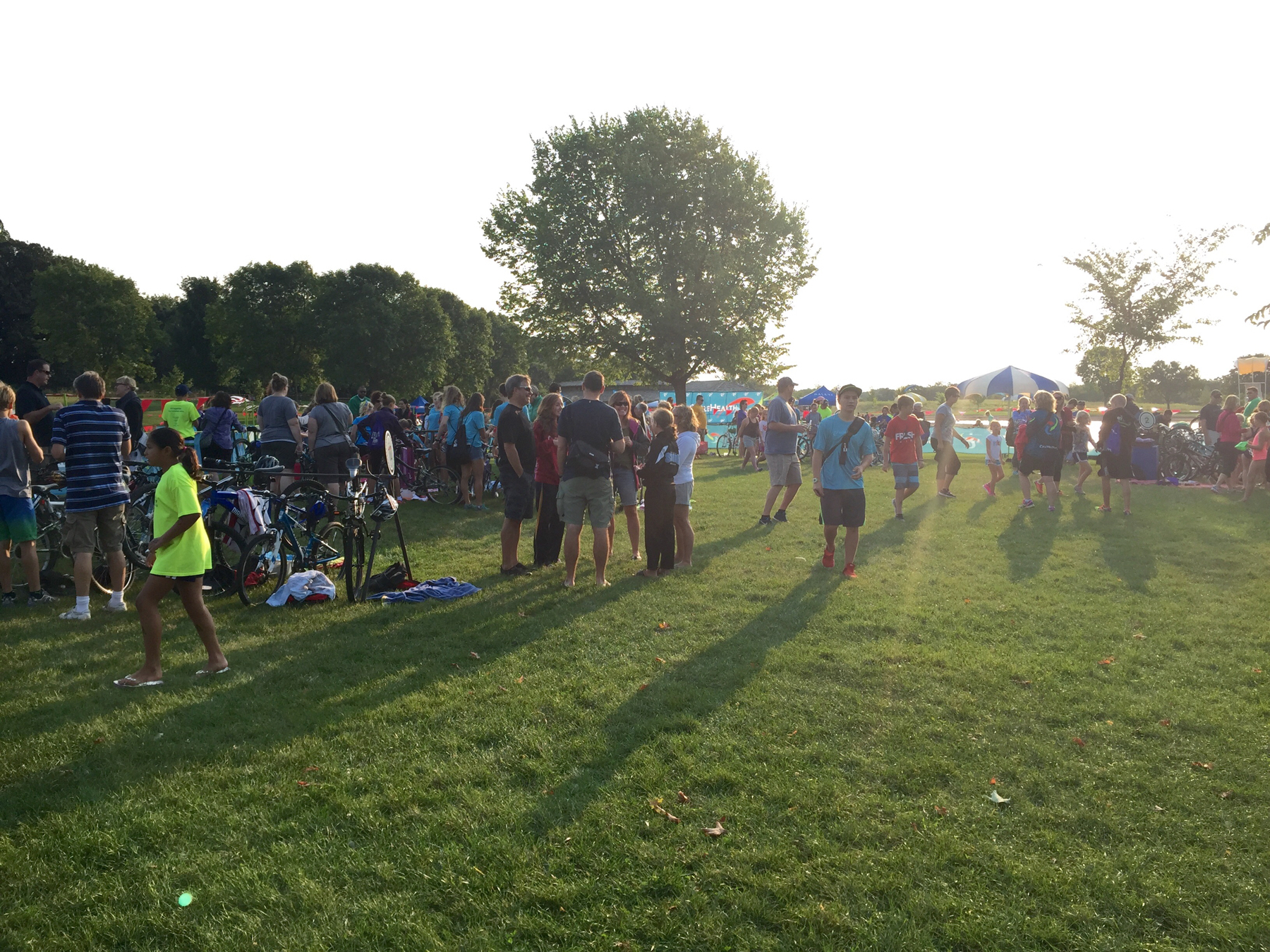 Transition area closing for the race!

91 year old triathlete wishing the kids a good race. Very cool.