Today was a big day for our project. This morning a bunch of guys showed up between 6:45 and 7:00am. Two big, blue concrete trucks showed up and parked right out front. One truck had the concrete mixing, and then it was pouring it into the pumping truck.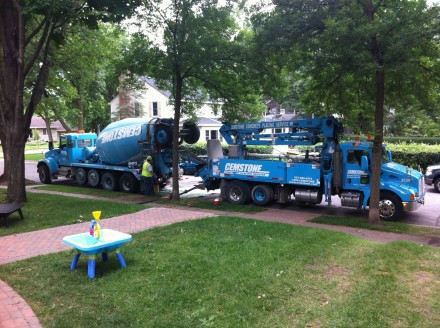 The concrete pumped through this hose and poured into the basement for the new floor.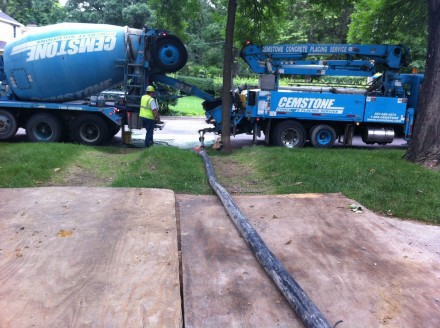 Tyler was digging the big trucks. I would have stood there and watched too but I had to get to work!