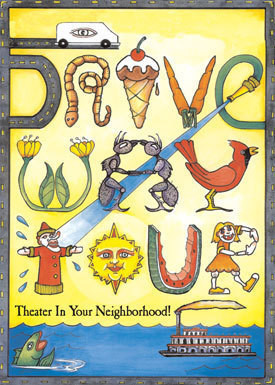 Last week Mazie and I had a delightful evening sitting in [Garrick Van Buren](http://garrickvanburen.com/)'s backyard watching a puppet show. This is the 3rd year that the Van Buren's have hosted the [Open Eye Figure Theatre](http://www.openeyetheatre.org/) and we've made it every year. This year Garrick commented to me that he had counted over 100 people. That's great, and I hope that Open Eye continues to do this Driveway (or in this case Backyard) Tour.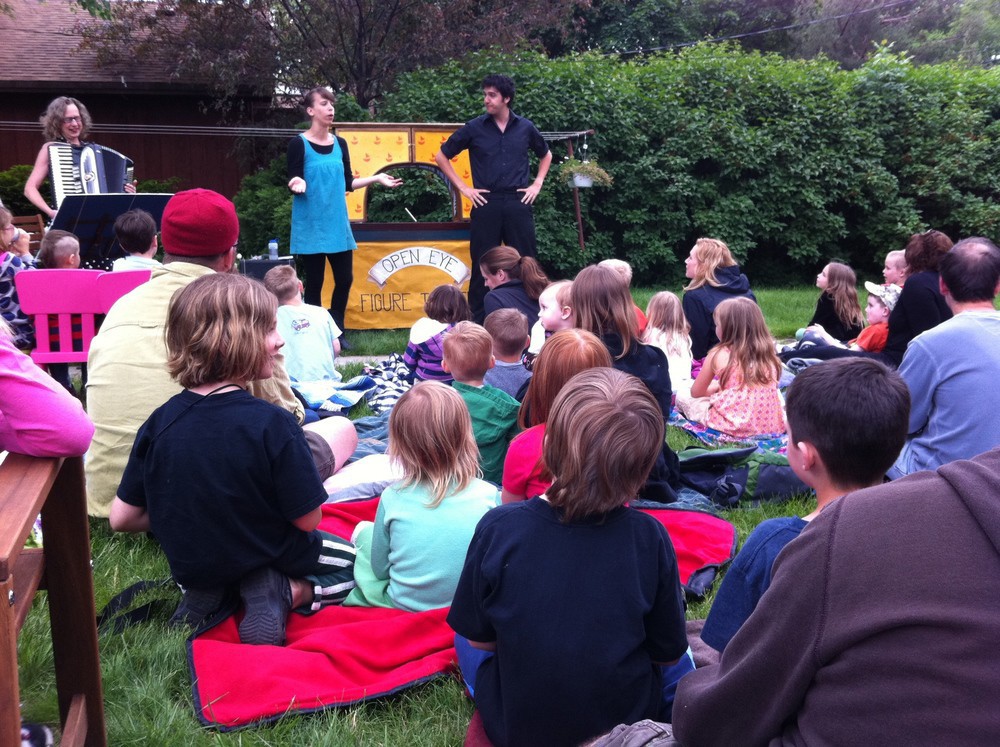 Before the puppet show starts the puppeteers give a little introduction to the theatre and the puppets. They have a simple stage and are accompanied by an accordion player. Every year there is always some water moment where water will fly from the puppet area into the audience. It's a lot of fun for everyone involved.
This years show was The Amazing Cow Boat
Taking a bath will never be the same for audiences after seeing the all-new The Amazing Cow Boat! Told through a giant pop-up book with puppets, songs, and surprises, the show is the story of Charlie who, while taking a bath, sails away in his imagination in search of treasure. Traveling in his boat that amazingly is also a cow, he encounters pirates, mermaids, a whale, and an orangutan.

While I was sitting there watching the puppet show with Mazie in my lap, I took a moment to look around at all the other families and their kids collected in this neighborhood enjoying the show. It all seemed so right and so good. We need more things like this.