Tammy, Mazie and I joined my sister-in-law Angie, Mazie's cousin Nora and Grandma Olson for lunch at Burger Jones today. We'd been meaning to try out Burger Jones since before it even opened and this was our first opportunity.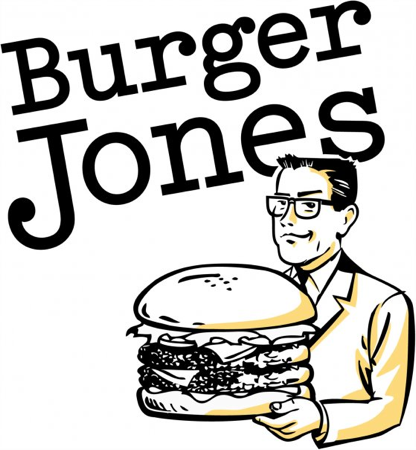 First impression was good, but unfortunately the whole experience just stayed there at just good. I got a burger because, hey, you're at Burger Jones. I ordered the burger medium, but it came well without any pink at all. It was a pretty uninspiring burger and I would take a burger of my own off of the Big Green Egg most any day. We also tried the cheese curds as they were supposed to be very good. They were pretty good, when they had cheese in them. The way they were prepared made a lot of the cheese come out of the breading. Mazie and I decided to give the Nutella Malt a try and it was good, but how can you do a malt wrong. Lastly everyone split the stack of fries trying the regular fries, sweet potato fries (my absolute favorite) and waffle-cheese fry. The sweet potato fries seemed like they came right off of a Sysco truck and into a fryer. Another yawn.
For the cost, I would have expected something better. It was all fine, and everyone left happy, but there wasn't anything about the food that left me wanting to return quickly.