This will be me in a couple of weeks, except I'll have a camera strapped around my neck too.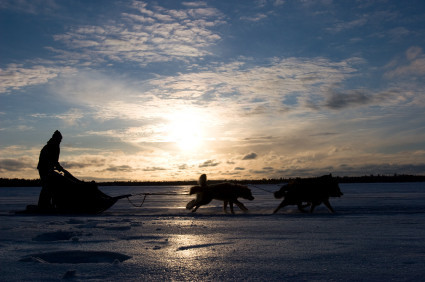 Photo by Dennys Bisogno
Several weeks ago Tammy was trying to figure out what to get me for my birthday, and she found this trip that she thought was a perfect gift for me. Wintergreen Dogsled Lodge offers a huge variety of dog sledding trips, but they have one very special Photo Workshop. Layne Kennedy, professional photographer, leads this 10-person dog sledding adventure for photographers to learn more, shoot a bunch and have workshops every night after you've packed in for the night. It sounded awesome. But it was booked up. Her hopes were dashed and she found other options for my birthday.

Last week she got an email from them that they had a cancellation and a spot opened up! I've now got a trip up to Ely, MN scheduled at the end of this month!

Wintergreen seems like a phenomenal outfitter for a dog sledding trip. Tammy had done a bunch of looking into that type of trip and said they consistently were at the top of everyones list. ABC News did a segment on them and dog sledding in Northern Minnesota that is fun to watch.

Layne Kennedy has a great [website](http://www.laynekennedy.com/) with a lot of really great photographs on it. However, I got even more excited to take this class after listening to him on a piece he did for [Nikon World](http://www.nikonworld.com/) called [Northern Exposure](http://www.nikonworld.com/Article.aspx?id=299).
Layne Kennedy's advice to workshop participants is not to worry so much about taking pretty pictures. Compelling images are those that tell a story — a story that often starts with a question.
Kennedy has done amazing work and I hope to learn an incredible amount on this trip. I'm also completely jazzed about hanging out with these amazing dogs and a great group of people in some really, really cold weather. I think I'm going to start letting my beard grow out a bit.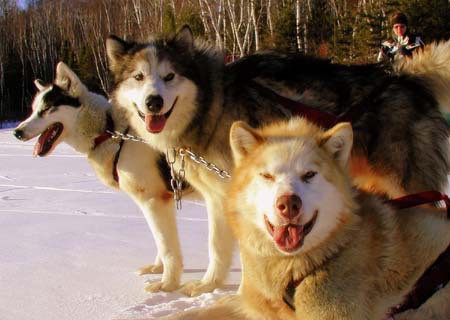 Photo from Wintergreen Dogsled Lodge.