I'm a super-excited Dad! I've been on the search for a long time for a gate that we could put on the stairs in our house and was having no luck. And now that Mazie is mobile, the lack of a child gate was elevating my blood pressure significantly. The problem? One of the sides that the gate must connect to is relatively short.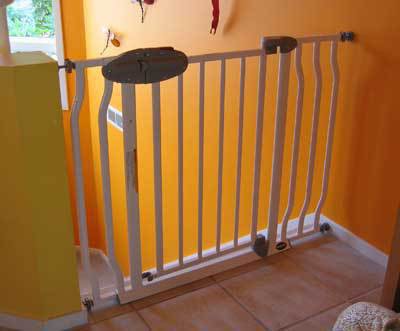 The left side in this picture is only 30.5" high. This turns out to be a major problem with most child gates. I was lucky to find this one at USA Baby that turned out to be a perfect fit for the space. If you have a challenging spot this is a wonderful gate.
I can now relax a bit while Mazie runs all over the top level of the house.